Big Mack has a big heart full of love. He is fond of humans and would love to be around them on his own terms. Pretty agile when it comes to playtime, Big Mack also likes a good session of brushing. He is a bit choosy about what areas in his body he is comfortable for you to touch and we found it's best to stay away from his lower back where he is quite sensitive. Big Mack has the most cutest meows and will communicate with you about his needs. He might be attracted to some outdoor adventure, which can be dangerous if unsupervised and he can easily be entertained inside the home. A trainer can share in detail how to help this handsome boy settle down and enjoy his indoor life with maybe some supervised leash time outside.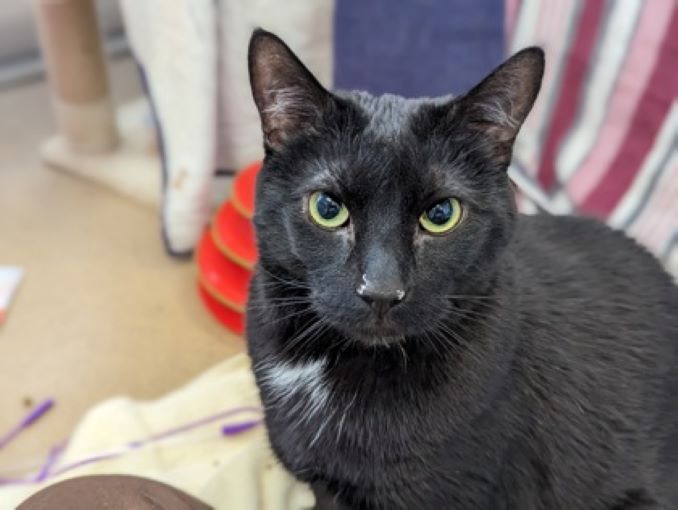 Big Mack
Age: 4 Years 10 Months
Sex: Male
Size: S
Colour: Black / White
Spayed/Neutered: Yes
Declawed: No
For Toronto Humane Society's complete adoption process, please click here to learn more about how you can make this companion, a forever friend!
About this column:
Each week we feature animals available for adoption from local shelters in the Toronto area with the hopes that our readers will assist in finding good homes for them. If you, or someone you know, has the resources to take care of one of these animals, please do get in touch with the appropriate shelter via the links provided.