Because Canada's style is so diverse – with a variety of unique things found everywhere – it is only logical that home furnishings stores and various companies reflect this. Here are a few of the finest art decor companies and stores that are present in Canada, with plenty to suit everyone's tastes and budgets.
1. Canvaspop
Canvas printing seems to have become increasingly prominent in recent decades. This is because it is among the most effective methods for bringing photographs to life and preserving priceless recollections. It is no surprise that there are so many print providers to pick from on the internet.
Certain print providers, nevertheless, provide superior canvas prints than some others. When it comes to high-quality prints, you may have heard of Canvaspop.
They have been converting your best moments into wall art since 2009, allowing you to revisit and experience your adventure in breathtaking clarity. Their mission is to give the greatest condition canvas prints and excellent customer support as well as a satisfaction to anyone and everyone.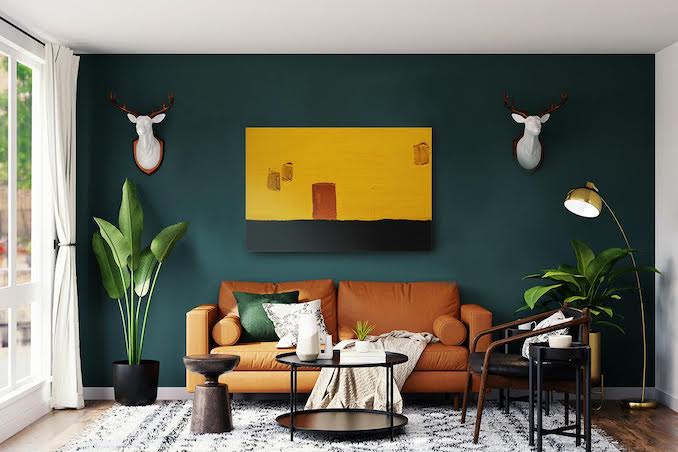 Canvaspop provides a variety of options, with canvas prints becoming their most popular. They also offer framed prints, photo collages, canvas prints, and pet photos, among other things.
What makes them stand out, though, is their dedication to excellence. In fact, they promise to employ only the best resources available. Only the best and top-notch elements are used to create these canvas prints and framed prints. They do not scrimp on excellence. Prior to getting manufactured, each item passes through the internal quality control procedure. Each image is scrutinized by a professional to ensure that it is flawless. They also include a Free Digital Proof with each and every purchase so you may review it before it is shipped.
All in all, Canvaspop provides excellent photo printing options at an affordable rate. However, it is the truth that they offer complimentary digital proofs that really sets them apart from the competition. To top it off, for your peace of mind, their products are guaranteed a 100 percent satisfaction guarantee.
As a result, we believe that this firm offers the best value for money.
2. Moderate Art and Furniture
Moderate Art and Furniture create antiques and works of art by restoring, re-engineering, converting, and re-engineering wood, metal, and leather.
It is managed by a designer and furniture manufacturer from Halifax's North End. He's been crafting furniture and artwork for a long time. He is emphasizing the use of locally sourced and reprocessed resources with the purpose of reducing his designs' carbon footprint. Meanwhile, he made care to give a special touch to the style, appearance, and sturdiness of his creation by predominantly employing wood, metal, and leather.
3. Suede Lane
Suede Lane is revolutionizing the way we find and buy unique designs, focusing on young artists and designers from all across the globe. PostalSuede is a fun quarterly subscription offering that sends all these amazing treasures to any individual's home every quarter. The items are hand-picked with a particular perspective in mind. 
Suede Lane feels that the artist's narrative and skill are just as essential as the gorgeous products they produce and therefore hopes that they motivate all individuals just as much as they excite them. According to them, Items that stimulate inquiry and interaction are shown to embrace serendipity and tactility.
4. Inkwell Modern Handmade Boutique
Inkwell Modern Handmade Boutique It is an arts and crafts business that specializes in custom letterpress printing as well as special editions artwork and gifts.
Their items are carefully produced and lovingly created to amaze and surprise.
Inkwell is a contemporary handcrafted store and letterpress studio in downtown Halifax, Nova Scotia, Canada, offering a wide range of specialty freshly printed items and handcrafted pleasures created with care by creators from all over the world.
Trendy, handcrafted art and fantastic presents from a varied range of manufacturers can be found in this sleek, imaginative shop area.
The boutique exhibits an assortment of handcrafted items – artwork, paintings, household goods, pottery, textiles, cosmetics, pharmacy, and other fantastic small gifts – throughout the year-long, including over 200 individual creators in one place with a concentration on expressive things.
Personalized stationery, business cards, occasion invites, posters, and art prints are all available through Inkwell's bespoke letterpress printing service. 
5. New Wave Painting
New Wave Painting is a painting firm that specializes in interior and outdoor paintwork, as well as handrails, jambs, and corrosion protection on metallic surfaces.
New Wave Painting is an indigenously managed and run painting business supporting the HRM neighbourhood and nearby regions. Their goal is to provide an elevated service, as well as a community-oriented smile-based service that is specifically designed to satisfy the demands of the client from the beginning to end. Sincere, dependable, and effective.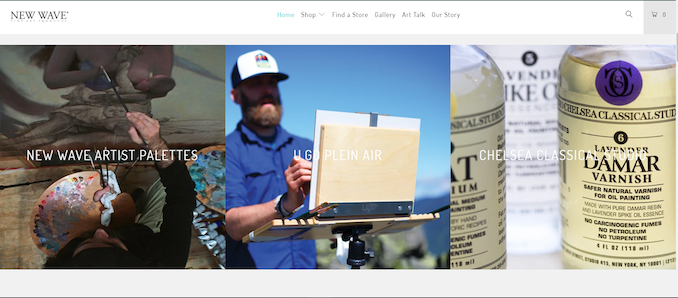 New Wave Painting is setting a road for the rest of the field. They will be there at each stage of the process, from free on-site quotations to colouring consultations, to guarantee that the work desired is the function performed.
Although when they're not working for you, give them a ring for a complimentary discussion on how to bring your own vision to life. That is the essence of community. They will be there to assist you.
If you're trying to decrease your carbon emissions, they can assist green your forthcoming venture as Metro's Premier 'Eco-Options Specialist.' It's possible, and in many circumstances, far less expensive than using traditional paints. 
They provide a variety of business and household Interior/Exterior Painting options, as well as the following :
• Retouching
• Preparing the surface
• Custom Painting
• Discolouration
• Surface protection for metals
• Rust protection
• Protection from the elements
• Environmental stewardship and equity protection
• Repairing Minor Drywall
• Stain-resistance
Conclusion
These entrepreneurs and businesses are adopting a range of ways to change the art world, but they are all outstanding businesses worth following.
We aimed to select organizations that ranged in scale from cutting-edge startup companies to well-established names.