What is it about the mountains around the world that draw us to them? For me, they serve as reminders to not take things for granted. It's true when they say that the mountains means something different to all of us but undeniably, we are fascinated and some can even say obsessed. Majestic, peaceful yet boldly challenging they will excite and ground you the best way nature can. That's the feeling I need in the midst of winter to renew my energy and the documentary MOUNTAIN by Jennifer Peedom (Sherpa).
Inexplicably, I've been drawn to mountainous destinations for the past few years craning my neck upwards with jaws dropped and taking long journeys to get to higher, but safe, elevations.  But don't get me wrong, I'm not THAT adventurous. I admire those who are confident enough to take risks beyond human comprehension because I'm not that person. In this breathtaking documentary we have the chance to get that exhilarating bird's eye view with the adventure seekers. From the controlled "bucketlisters" of trekkers wanting to conquer Mount Everest to those who will venture to uncharted peaks willing to risk life itself, MOUNTAIN will leave you with that fearless feeling that you can achieve anything if you stay focused.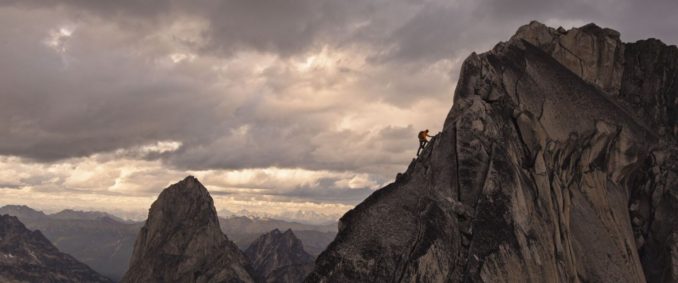 "The mountains we climb are the mountains of the mind," says narrator Willem Dafoe in this beautifully shot in this flowing documentary that seamlessly takes us on a journey of the world's greatest mountain ranges. The words, and just the right amount, includes existential commentary written by best-selling author Robert Macfarlane.
No stranger to elevation, director Jennifer Peedom began her career as a climbing camera operator on Mount Everest.  However, she explains that this filming was very different as it's based on an artistic concept presented by Richard Tognetti. "What was a surprise was his feelings toward mountains are quite different to my own, and they added to the film's message. And then I read Robert's book (Mountains of the Mind), which is a really beautiful and poetic work about our relationships to mountains and why people are so irresistibly drawn to them. It really solidified everything I'd been trying to get a handle on," said Peedom. Set to a stunning music score of old and new classical works by Tognetti, and commissioned by the Australian Chamber Orchestra, it is very much a collaboration and plays an important role  in the story telling.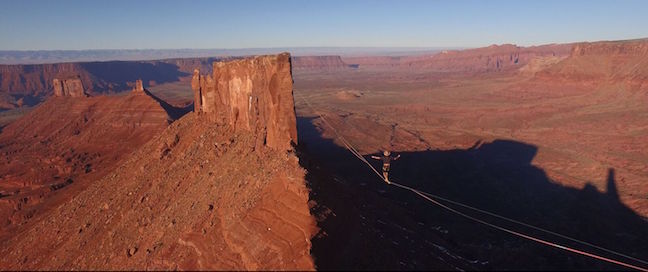 Millions of people around the world ascend Everest, ski down mountain  tops, para-ski, fly from peaks with wing suits, rock-climb and ice-climb, but the stars of this documentary aren't about the risk takers, they are the supporting cast. The mountains themselves shine through naturally and deservingly so. They're confident, powerful and commanding with their presence while being eloquent and peaceful in nature. You can safely say that their following far exceeds that of any other rock star.
If you're not afraid of heights, this is a documentary you need to experience on the big screen. The incredible footage in this documentary was shot in 20 countries. It completely commands your attention and a worthy escape from everyday life even for those of us who aren't risk seekers but dreamers.
MOUNTAIN, a film by Jennifer Peedom presented by Blue Ice Docs will be at Hot Docs Ted Rogers Cinema beginning January 12, 2018. For more information link here www.hotdocs.ca 
Here's the official trailer: