Stuart Ross of Bull Dog Coffee, located in Assembly Chef's Hall in Toronto, sent us the recipe for his Marshmallow Latte.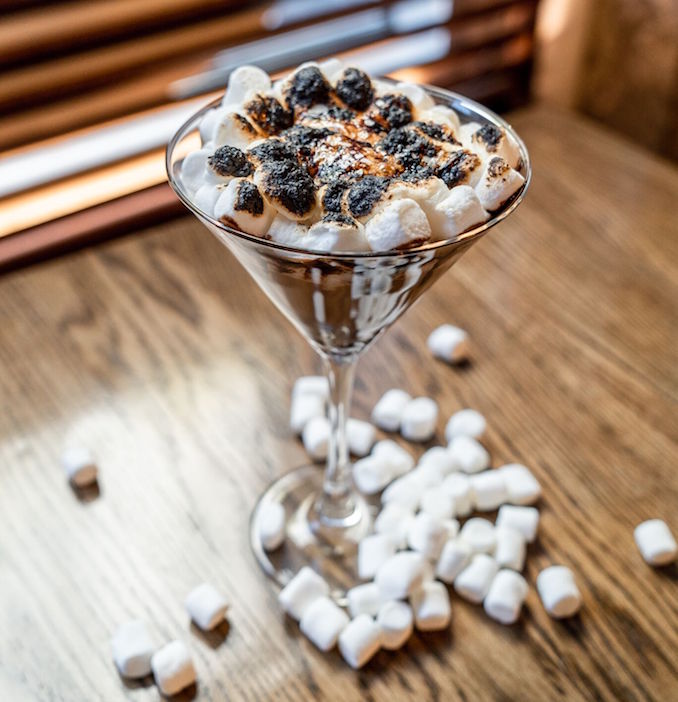 Marshmallow Latte
Ingredients: 
Milk of choice
Mini Marshmallows
Espresso
Flavour syrup (optional)
Espresso Machine
Method:
Brew espresso according to instruction into shot glass or espresso cup. Place to the side for the time being.
If using flavored syrup, add into fresh espresso and stir. Stuart recommends Ghirardelli chocolate or vanilla.
Using milk of choice, steam milk until it reaches desired temperature, ideally between 150F to 155F
Home Brewing
Method:
Using an Aeropress or French Press to brew your favourite Espresso grind. Pour into large, shallow coffee cup.
If using flavoured syrup, add into fresh espresso. Stuart recommends Ghirardelli chocolate or vanilla.
Heat milk in microwave or on the stove top. Using a frothing wand, whisk milk of choice until frothed to your liking
Assembly:
Using a large shallow mug, add marshmallows to bottom of the mug
Pour steamed milk over marshmallows
Pour espresso over steamed milk amd marshmallows
Top latte with store mini marshmallows
Using a blow torch, carefully roast marshmallow top until golden brown and caramelized
Alternative method:
If no blow torch is not available at home, Stuart recommends using an oven safe mug and putting marshmallows under the broiler until golden brown, roughly 2 minutes. Remove with oven mitts and allow drink to cool before consuming.