A Professional's Perspective series probes the city's top executives for insights into life in Toronto. On the 14th of November 2018, we caught up with Shannon Tebb of Shanny in the City matchmaking service which has offices on Bay Street in Toronto.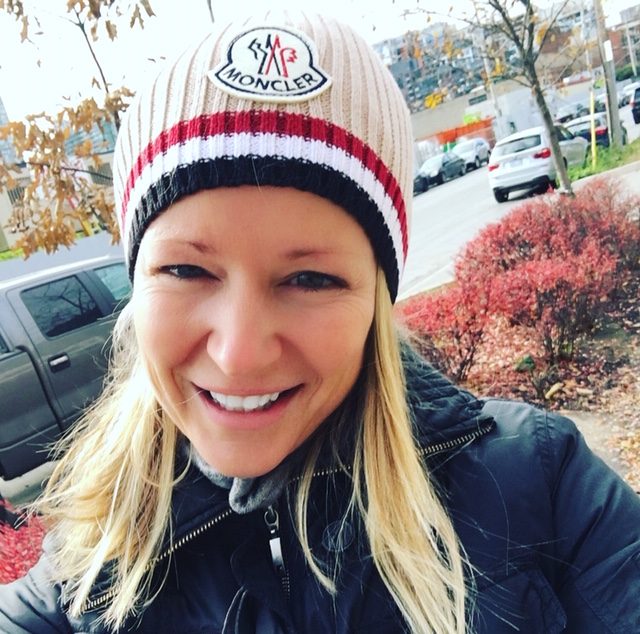 Shannon, what is your actual job title?
I'm a Boutique Matchmaker & Dating Expert.
Really? Is Boutique Matchmaker a thing?
I try to find my clients a custom fit.  Boutique means I find my clients quality matches. It's about the quality of clients we provide versus the quantity of dates.
What's the best part of your job?
Putting two great people together and coaching them to be 100% date ready so they put their best foot forward. Being mentioned in a wedding speech is the best reward ever, and that's happened twice now.
Why do you want to do this job?
I'm passionate about helping divorcees and people who have been in long term relationships. Its not easy to simply find love again. But because life is meant to be shared, and I help singles get over their fear of being vulnerable and get them excited about dating again.
Are you in a committed relationship?
Not at present, and before you ask, how can I be a matchmaker and be single? I will tell you that this consultation is for you and not geared around my relationship status. Instead, I identify with single females who are dating in the city. I know exactly what they're going through, and so I hustle to find them the best match, and I'm 100% committed to my clients and the process.
Where in Toronto can we find your profession?
You can Google matchmakers. We mostly all host social events throughout the seasons, especially at Valentines, and you can find us on just about every social media platform.
Shanny in the City has a downtown address in the financial district for client convenience.  We also are one of the only few Toronto matchmakers who live and work downtown and so we know firsthand the best venues in the city.
What's the best question a prospective customer could ask a member of your profession when comparing services?
What is your success rate? And how do you measure success? Our success rate is 74%. That means that almost three quarters of our matches make it past the third date, meaning they enter a relationship.
What is your Toronto pet peeve?
I get ticked off when I hear people slagging the Toronto singles' scene. There's a false belief that dating in Toronto is impossible, and that people living here are emotionless or unfriendly. There are people looking for committed relationships, but the problem is the FACT that there is a slightly higher percentage of single females than there are single men in the downtown core, and that gives guys more of an advantage of being selective when deciding to fully commit to a relationship.
As a freelance professional, what's your rate? or how do you get paid?
We provide dating coaching & life skills sessions for $175 per hour.  Our Get Matched Matchmaking Memberships start at $1275.00. We also provide a Professional Wingwoman service for people who are new to the city or may not have a singles network of friends to venture out with. ($350)
What's the best way a member of the public can get discount service from your profession?
We offer a 15% discount for any new clients who send us a referral.
What's the worst thing a prospective buyer could ever do or say to a member of your profession when shopping for service?
Ask the relationship status of our Matchmaker! Clearly, once that happens I realize that this individual is not really serious about joining our Dating Services and more interested in just meeting me.