Sam Shepard passed away last year; considered by many to be the greatest American playwright of his generation. If you've never been exposed to Shepard's work, now is your chance, as one of his plays is on at the Assembly Theatre in Parkdale. If you are familiar with Shepard's work, then you are in for a treat with Unit 102's rough-and-tumble staging of The Late Henry Moss.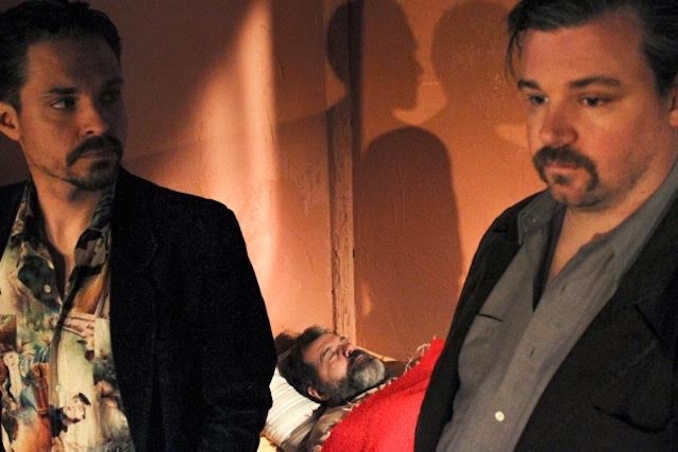 The Late Henry Moss is a mysterious tale that plays with the notion of memory, and how we selectively remember people and incidents over time. Essentially, we all remember things differently; this home truth drives the play's on stage conflict. The Late Henry Moss is a dark (and strangely humorous) story about broken people, lost paths and dead ends.
Meet Henry's Family: Story Summary
There's a terrific bit of dialogue at the start of the play which sets the tone: "It's no good carrying the wrong pictures around with you for the rest of your life. They're liable to get more and more warped as time goes on. Pretty soon you'll start to forget how it really was."
Two estranged brothers arrive in New Mexico to sort out the mystery of their father's death, the late Mr. Moss. The story seeks to fill in the gaps of biased memories as the brothers investigate how their dad died. They are confused and troubled by people they meet (the neighbour, a taxi driver and a local woman) who had had near death contact with their departed bad dad. Touching on themes of existence, alcoholism and generational violence, The Late Henry Moss gruffly explores how people use memories to survive and move forward.
Unit 102's Second Show At Assembly
Walker does a good job with brisk, tension-filled pacing that keeps you rapidly flipping between the competing stories the characters present. There is also creative use of flashback, by meshing a memory (a flashback) with characters in real time – creating an interactive overlay that doesn't necessitate an unnecessary scene end. All the acting in this production is at a high level; you can truly feel the pain of a hangover, the frustration of an unanswered question.
The comic standouts must receive special mention, due to all the laughter they bring to the production. The Mexican-American neighbour, Esteban (Matthew Gouveia) and the hick taxi driver (Michal Eisner) contribute much sidekick buffoonery. Some folks may be troubled by the stereotyping of the lesser characters in Shepard's play, but if you are familiar with Sam's writing, you know this play is more about the grim saga around his own father figure and American manhood. Perhaps Shepard needed to bring in the clowns to live with his dark material. You can decide for yourself, when you see the play.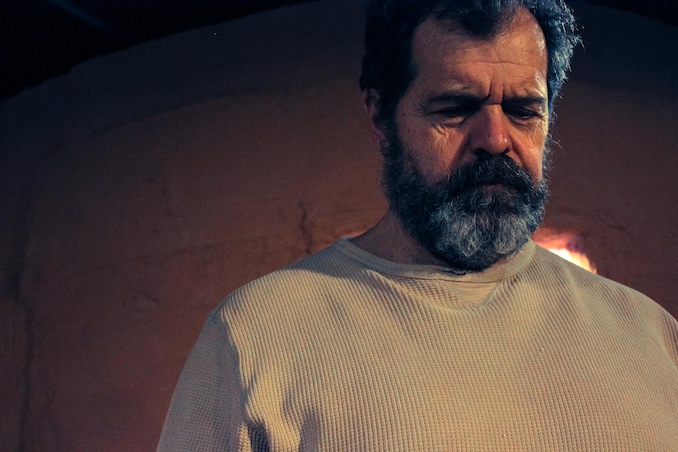 The Late Henry Moss runs until January 20, 2018 at The Assembly Theatre, 1479 Queen Street West, from Tuesday to Saturday at 8:00 pm, with added Sunday matinees at 6:00 pm. Tickets are $25, students & art workers $20, and PWYC Tuesdays. This is a Unit 102 Actors Co., production. Note, the performance runs over two hours with one intermission.
To purchase tickets visit: https://www.brownpapertickets.com/event/3175654 or at door.
Opening night was sold-out! Advance tickets are recommended.
Assembly Theatre in Parkdale is the new home for both Unit 102 and Leroy Street Theatre.
The Late Henry Moss written by Sam Shepard.
Directed by one of Unit 102's founding members, Scott Walker (Old Times; Lakeboat).
The Cast
This production features Mark Paci (Of Mice and Men, Unit 102; Love and Human Remains, Witchboy Theatre), David Lafontaine (American Buffalo, Unit 102; Designated Survivor, NBC), Matthew Gouveia (Killer Joe, Coal Mine Theatre; American Gods, Starz), Michael Eisner (Kill Your Parents in Viking Alberta, Blood Pact Theatre; The Englishman's Boy, CBC), Anthony Ulc (Jesus Hopped the A Train, Unit 102; Rookie Blue, ABC) and, Jennifer McEwen (In Arabia We'd all be Kings, Column 13 Actors Co.; Romeo and Juliet, The Classical Theatre Project).
***
Unit 102 is now offering Advanced Scene Study (5 classes), starting January 27, 2018. Register now, as class size is limited! https://www.unit102actors.com