International Women's Day (March 8, 2019) is a global event that celebrates the social, cultural, economic, and political achievements of women and to raise awareness of issues we all face today. With this year's theme of #BalanceForBetter the focus is on how we can all have a role in creating a more balanced world and a call to action for accelerating under parity. Through rallies, discussions, theatre, and socials, here are just a few female-focused events happening in Toronto: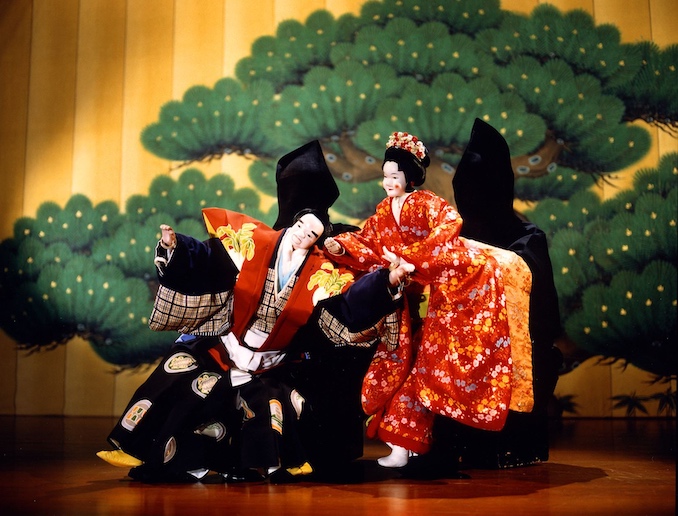 IWD Toronto 2019 Rally & March: March 9 from 10 am to 1 pm. Organized by Women Working with Immigrant Women & IWD Toronto. Rally begins at the Auditorium at the Ontario Institute for Studies in Education (OISE) at 252 Bloor Street West. March begins at 1 pm.
Lean In Canada Women's Day Workshop – 50 Ways to Fight Bias: March 8, Starts 5:30 pm. $50 per person. Developed in collaboration with gender experts form the Stanford VMWare Women's Leadership Innovation Lab and Paradigm, a diversity and inclusion consulting firm, this evening will give you the tools to address gender bias head on.
History VS Women at the Royal Ontario Museum: March 5, 7 pm to 8 pm. Public tickets $25 per person. Feminist media critic Anita Sarkeesian gives her take on the representation of women in historical narratives, and engages in an in-depth conversation with The Globe and Mail's Erin Anderssen on the role of women in the gaming industry. Reception and book signing to follow.
International Women's Day Event at The Broadview Hotel: 106 Broadview Avenue. Tickets $10 per person. Includes cocktail and light bites. Proceeds going to Red Door Family Shelter. Panel discussions featuring East end female business and community leaders including Graydon Moffat of Graydon Skincare, artist Anna Church and others.
HACHIOJI KURUMA NINGYO at the Japanese Canadian Cultural Centre: March 8, 7 pm. General admission $35 per person. Legendary fifth-generation Japanese puppet master KORYU NISHIKAWA V returns to Toronto with HACHIOJI KURUMA NINGYO for the company's first full-scale production in Canada with live shamisen players and chanters. On this evening, the company will perform three female-focused stories from classic Japanese literature: KUZUNOHA, about a mother's undying love for her child; TSURI ON'NA, a comical piece about "fishing" for a wife and YUGAO, a new work from Nishikawa based on a story from Murasaki Shibibu's classic epic The Tale of Genji. Performed in Japanese with English subtitles. 
Designing Inclusively: How Joanna Griffiths Disrupted a $250 Billion Industry and Created a Brand for Everyone: Women of Influence event: Toronto Board of Trade.  March 7, 6:30 pm to 8:30 pm. Tickets $55 per person. This is a rare opportunity to hear the Founder and CEO of Knixwear, an intimate apparel brand that has re-imagined the design and marketing of underwear for all women. Knix began with a series of leak-proof underwear, and quickly expanded to offer a line of bras. Since launching the company in 2013, Knix' innovative products and powerful brand messaging about inclusivity and body positivity are loved by many.
Dress For Success Hour of Power: "Your Hour, Her Power": invites Canadians to donate one hour of their pay to take part in changing a woman's life. It's a small contribution that can make major changes. So, what can one hour of pay actually do? For example $25 can support Dress For Success's first interview suiting. $50 can provide one woman with a full interview and employment wardrobe (5 full outfits with accessories). More details here.
The Girls of Meru Special Screening: Hosted by International Human Rights Program, University of Toronto Faculty of Law and NFB. March 6, 5:30 pm reception and 6:00 pm screening followed by a panel discussion. The 160 Girls National Film Board documentary with award-winning filmmaker Andrea Dorfman in attendance. RSVP here.
"She's Unstoppable" Music Video Release Party with Susie Fayth: March 9, Gallery 345 (345 Sorouren Blvd) 1 to 4 pm. Free All Ages Event. A fun girl-power event with recording artist Susie Fayth for the launch of her new music video. Live performance, Q&A session with the all-female production team. The even till include giveaways, self-esteem activities, and refreshments. This is more than a music video, but the artist hopes it will be a movement for women and young girls to embrace their power and relentless spirit. Email: rsvp@susiefayth.com
IWD at Colette Grand Cafe, Yorkdale: March 8, 6:30 -8:30 pm . $35 per person. Panel discussion and mix and mingle event with local female executives and entrepreneurs. Panel includes Laura Decarufel, Editor-in-Chief, The Kit, Natasha Koifman, President NKPR, Candice Kaye, Founder and Creative Director, Candice Kaye Design, Berkeley Poole, VP of Creative, Tokyo Smoke, and Laura Gulshani, Fashion Illustrator.  Portion of ticket proceeds will go to Dress for Success Toronto.
IWD at TIFF Bell Lightbox: TIFF challenges film lovers to see films made by women this IWD and everyday. On March 8, TIFF will showcase films by female artists including María Novaro and Christy Garland, and will launch its new Claire Denis retrospective: Objects of Desire. TIFF also hosts TIFF Transforms: International Women's Day Event  (March 8) with CBC's Amanda Parris moderating a panel discussion featuring visual artist Jessica Karuhanga, musician Lissa Monét, director and producer Sasha Leigh Henry, and visual artist and author Maria Qamar to celebrate Share Her Journey and International Women's Day.