Assembly Chef's Hall has so many unique restaurants with passionate chefs behind some great dishes that add to Toronto's diverse food landscape. Here are a few of their stories.
Los Colibris and the Beef Alambre
Fifteen years ago, Toronto was blessed with the arrival of Elia Herrera. Arriving from Cordoba Veracruz, Mexico, she spent her the last ten years working as a pastry chef. She opened her first spot in Toronto called El Cabalito, and 4 months later opened Los Colibris.
The flavours found in her food come from three generations of recipes and styles cultivated all over the map in Mexico. The goal for her restaurants is to represent Mexico the way it is. No fluff, no bull, just straight up authentic and traditional Mexican food.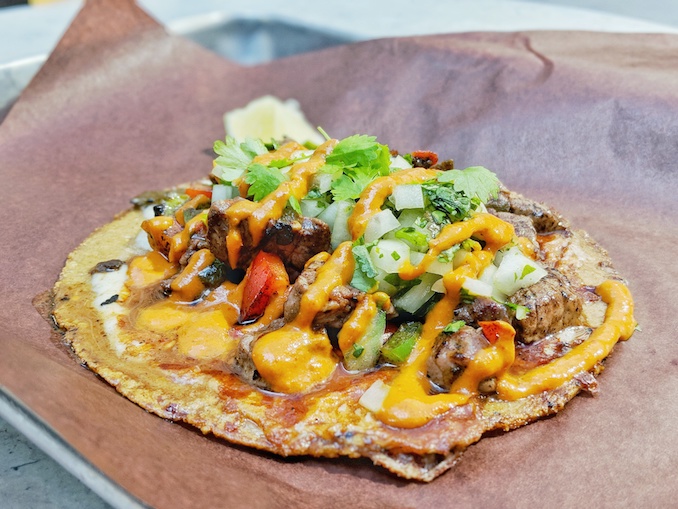 "Our food allows me to concentrate on my own family recipes while respecting the integrity of Mexican cuisine." –Chef Elia Herrera
The menu at Colibrí changes every so often to feature different techniques, spices, chilies from various areas of Mexico. Visit Colibrí inside Assembly Chef's Hall to get a taste of Chef Elia Herrera's truly Mexican savours.
DaiLo and the Big Mac Bao
There's a reason you see a long lineup gathered outside DaiLo inside Assembly Chefs Hall right around lunchtime on Tuesdays. When Nick Liu says he wants everyone to try his "Nostalgia in a Bun" he's not messing around.
Chef Nick Liu prides himself in bringing his grandmothers recipes to the people of Toronto through his home-style cooking. Using the freshest, all natural ingredients and creating everything from scratch, he takes the traditional Chinese cooking he grew up with and gives it a unique, French twist. The best part? He's willing to share it with you, FREE, for a limited time!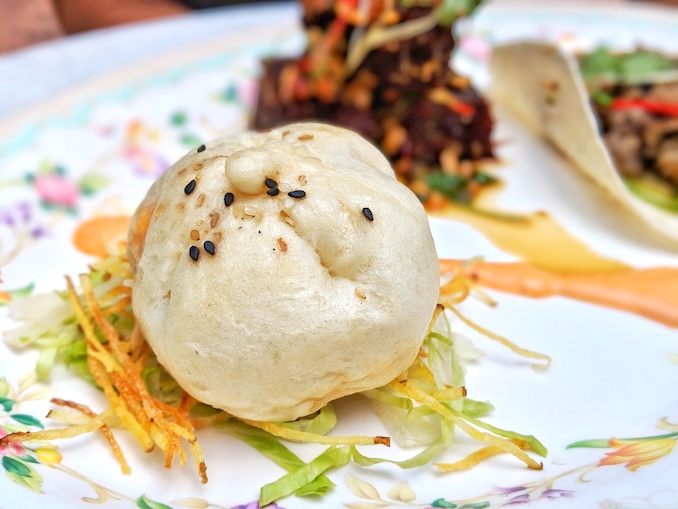 "It took me to travel the world and work at some of the best restaurants to realize the food I grew up with is the best." –Chef Nick Liu
Line up at DaiLo inside Assembly Chef's Hall every Tuesday and be among the first 100 guests to receive you complimentary Big Mac Bao – a sure way to satisfy that "Big Mac Attack" when you drive past any McDonalds (minus the guilt). While you're there, ask about any of their new weekly features and see what chef Nick Liu is cooking up off-menu.
Learn more about Assembly Chef's Hall from their website.