How often do you associate going out for a meal and eating relatively healthy? These concepts don't normally go hand in hand when considering your favourite place to dine out. Planning a date, girl's night, or birthday dinner falls under the "cheat" meal category forcing you to make excuses about the ingredients you're about to ingest and ignore. Amira Becarevic of Mira Mira has had enough of this mindset. You shouldn't have to go out for a meal and feel guilty about it. Food should look good and feel good once you're done with it.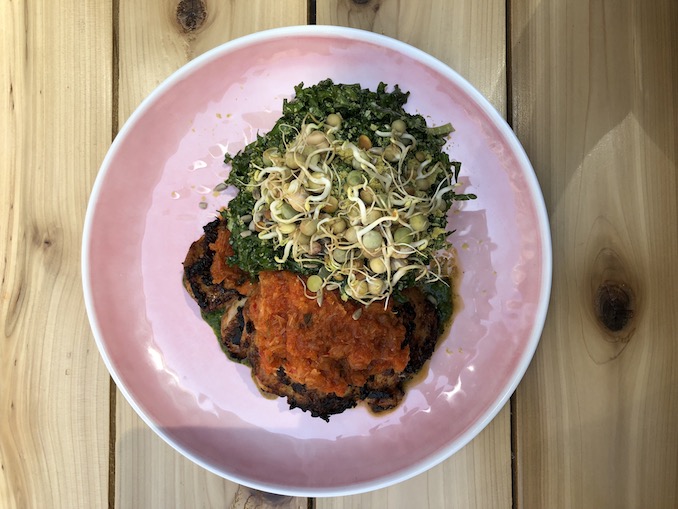 Amira's journey started when she was 18 years old. Her love for cooking swept her through a multitude of kitchens in hotels, restaurants, and fine dining environments spending 5 years as the Executive Chef for the Chase Group. Planta, being plant based and health focused, opened her eyes to the world of exquisite taste using organic ingredients without added flavour boosters like butter and animal byproducts.
Aside from learning new techniques to cut heavy ingredients out of dishes, Amira takes a personal stance to changing the way we view dining out as a "guilty pleasure". "Once you hit 30, you wonder what the heck is going on with my body?" She recognizes that we need to take better care of our bodies while maintaining a social life in Toronto's restaurant scene. "It's true what they say, 'you really are what you eat. So be mindful of the choices you make'."
Mira Mira's menu is focused on low carb, balanced dishes using organic ingredients that make you feel good while eating well. Everything is prepared and cooked on site in her tiny 140 sq ft. kitchen. Though the kitchen is small, the food is packed with bold flavours using dynamic ingredients like sprouted pulses, chia, and kimchi to name a few.
Find Amira's incredibly tasty yet health conscious creations inside Assembly Chef's Hall, located at 111 Richmond St. West. Just one of many unique dining experiences offered to those looking to escape the traditional restaurant setting for a new, upfront dining experience.