Capital One's Gift The Code event has come to another successful end. From Friday, November 3 until Sunday, November 5 coders worked together in teams to help six charities find solutions for their digital problems. Congratulations to all of the charities and coding teams that took part!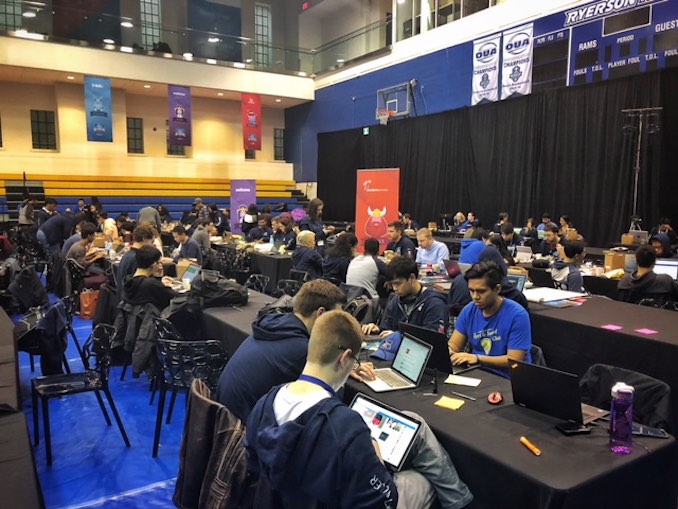 The six charities that took part this year included The 519, Committed to the health, happiness and inclusion of the LGBTQ community in Toronto; CEE (Careers, Education, Empowerment, a group dedicated to addressing economic issues affecting black youth in Toronto; Inspire, an Indigenous-led charity that improves Indigenous youth's access to education; Kids Help Phone, a National community supporting young people; Sistering, a women's organisation that offers practical and emotional support through various programs and the charity that I was the judge for, Autism Ontario, one of the largest collective voices representing the autism community in Canada.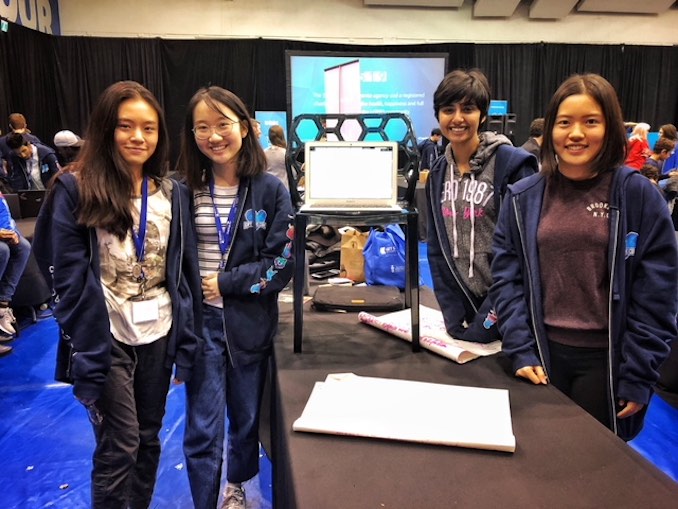 Each of the charities put forth several digital problems they faced. Some needed better organisation of their website date, some wanted to attract more donors to their cause. "Hacker" teams of 4-6 people went through the problems and selected one each that they would work on for the 40 hours allotted.
After the teams were completed with their code, they gave 7 minute presentations to the judges assigned to each charity. I was judging teams that aimed to solve the problems put forward by Autism Ontario. Judging the 5 teams with me was a representative from Capital One and a representative from Autism Ontario.
One of the great things that I noticed was how many women were involved. For a field previously dominated by men, we were told that 1/3 of the coders identified as female.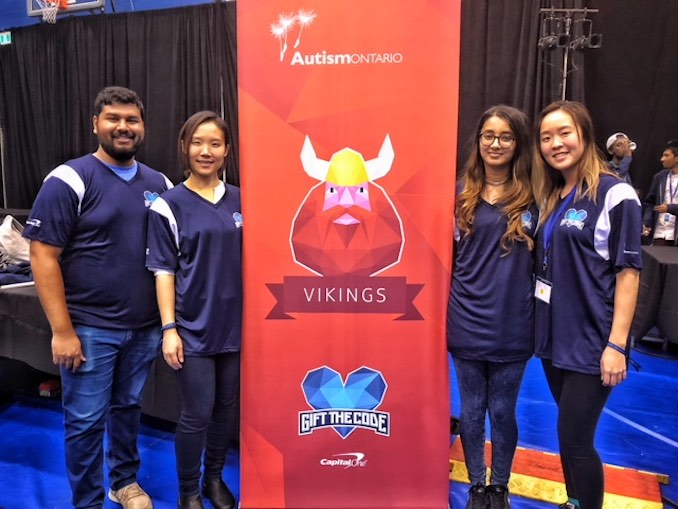 The team that won the implementation prize (having their code implemented into the Autism Ontario website) was comprised of 3 women and 1 man. Team "Super Casual" came up with a solution for Autism Ontario's problem of managing their data and directing visitors to the content and information they would want to see. By tagging Autism Ontario website's content with keywords and creating a simple 3 question welcome page, team "Super Casual" was able to create a system that would easily direct website visitors to the information that best suits them. They also managed to get half of the website's current data online and tagged with keywords, making the system ready to go almost immediately. The tagging system also worked very well with searches, showing the most relevant content in the results.
Each of the charities involved will receive $5,000 from Capital One to put towards the implementation of the code. For Autism Ontario, they will have the developed system added to their website.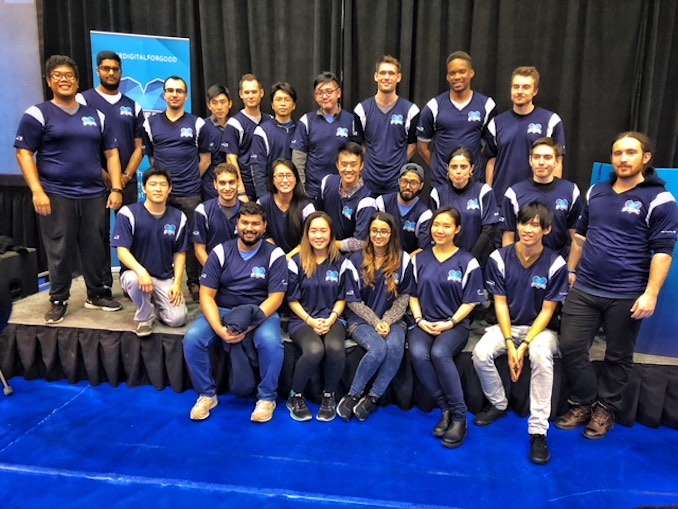 Take a look at the other 5 participating charities and the great solutions they found  the competing coding groups.
Kids Help Phone – A chat bot that will connect counsellors internally and encourage interaction through gasification, creating a peer-to- peer support system within the organization.
The 519 – The winning team developed a secure registration platform for members of the LGBTQ+ community to access resources available to them. This allows The 519 to enhance their membership database and tailor programming availability to areas that need it most.
Indspire – A solution that generates engagement in Inspire's annual Soaring Indigenous Youth Empowerment Gathering by gamifying attendance. The Gathering provides assistance and coaching to Indigenous high school students as they prepare for post-secondary education and then later, to enter the workforce.
CEE (Centre for Young Black Professionals) – A data management solution leveraging machine learning to better serve client needs and present a case for funding opportunities. This advances the economic and social development of Toronto's Black youth facing multiple barriers to employment.
Sistering – A chat bot that revolutionises the conversations Sistering can foster with potential volunteers to provide additional information, insight, video and testimonials to encourage and educate on involvement possibilities.