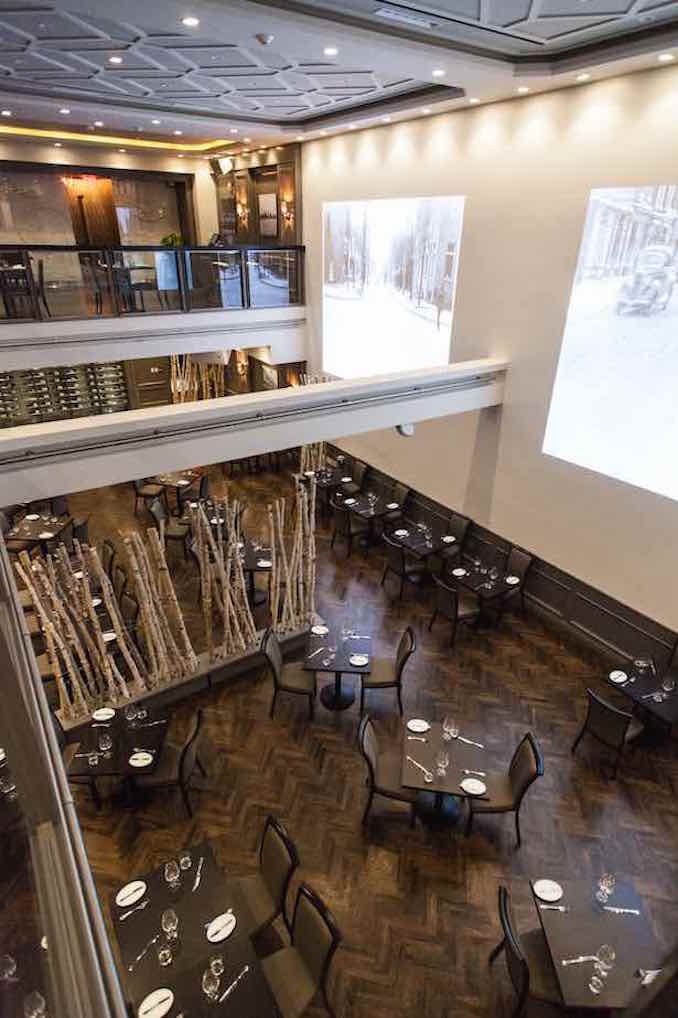 I recently got to meet the new Executive Chef of The Forth restaurant located at Pape and Danforth in Toronto. Chef Zachary Albertsen has created a fresh new menu for the restaurant that combines Canadian cuisine with exotic flavours and ingredients.
The Forth's building is 3-storeys tall with 2 indoor dining levels and a rooftop patio. A white wall that is present on both dining levels is equipped with projectors for annual broadcasting events like the Superbowl.
The restaurant has also brought on mixologist and sommelier Emily Pearce to help with their cocktails and wine pairings.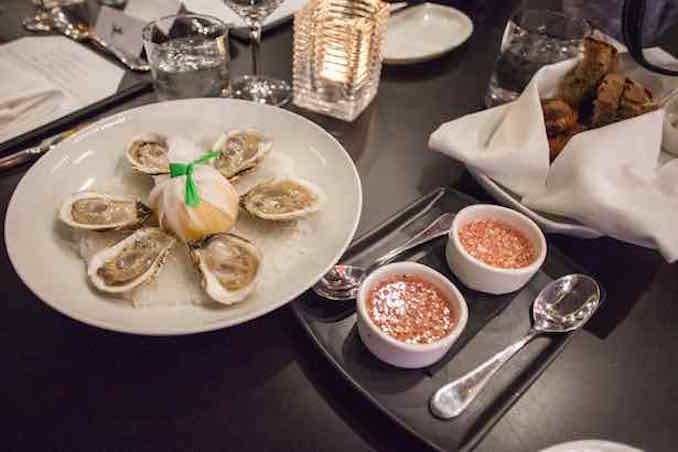 Our appetizers started with Champagne and Oysters. The Oysters were served on a bed of salt, with a lemon(wrapped in cheesecloth, the only way), and mignonette sauce, a sauce for oysters usually consisting of vinegar, shallots and cracked pepper (6/$18-12/$32).  Bread baked in house was also served at the start of our meal. Pain de Provence and Olive Oil & Sea Salt Bread are served still warm along with some whipped cultured Québec butter.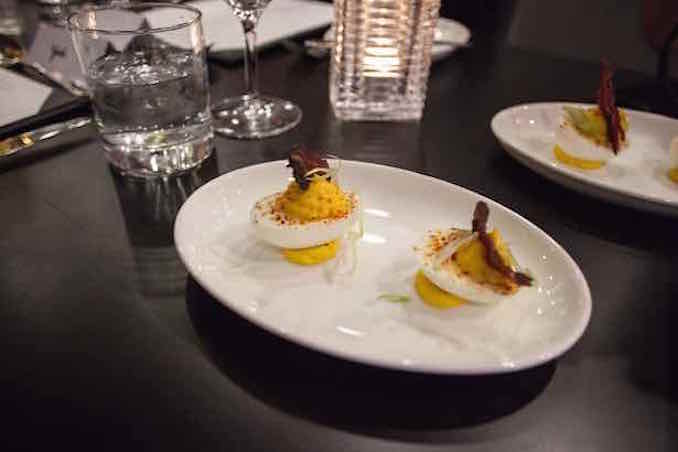 Our next two starters were the Deviled Eggs and the Foie Gras. The Deviled Eggs were served with yolks on top and on bottom of a slice of egg white with scallions, espelette pepper sprinkles and a morsel of crispy lamb bacon. The Foie Gras was served soft at just above room temperature on a crispy slice of brioche bread with golden pickled raisins.
Our final appetizer was the Citrus Salad with citrus fruits, arugula, pickled fennel, nigella vinaigrette, candied pistachios & goat cheddar. ($15)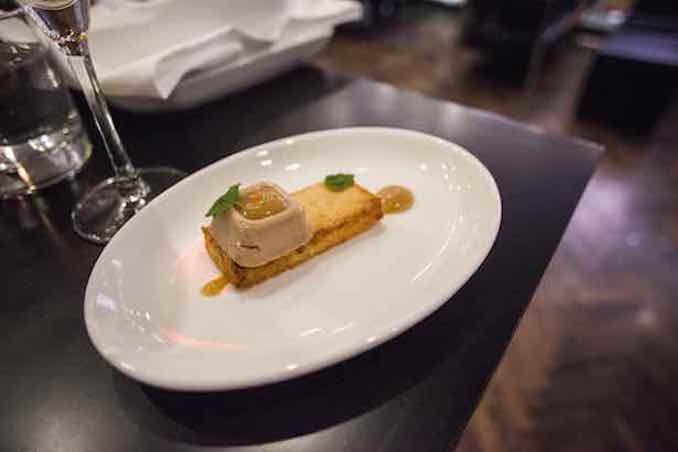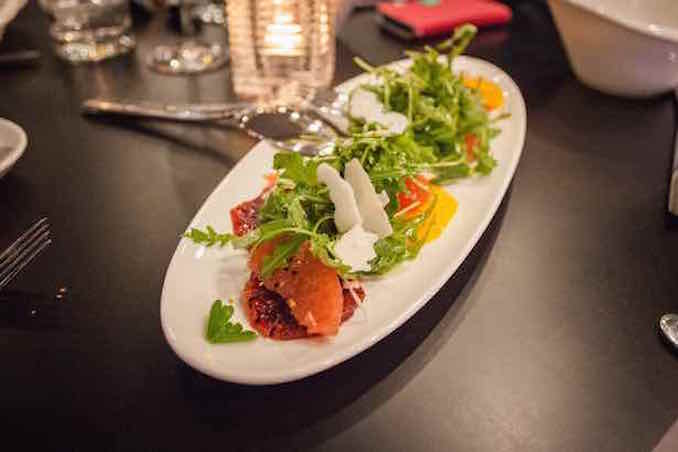 Our mains began with more tasting from The Forth's seafood menu.
Two dishes arrived together. The Seafood Brodetto is a mélange of seafood featuring little neck clams, mussels from PEI, meaty shrimp, the featured market fish in a tomato fennel broth with grilled country bread. The brodetto was served alongside The Forth's Scallops that were prepared with smoked cauliflower purée, roasted cauliflower, winter spinach, sunchoke chips & agrodolce (sweet & sour sauce).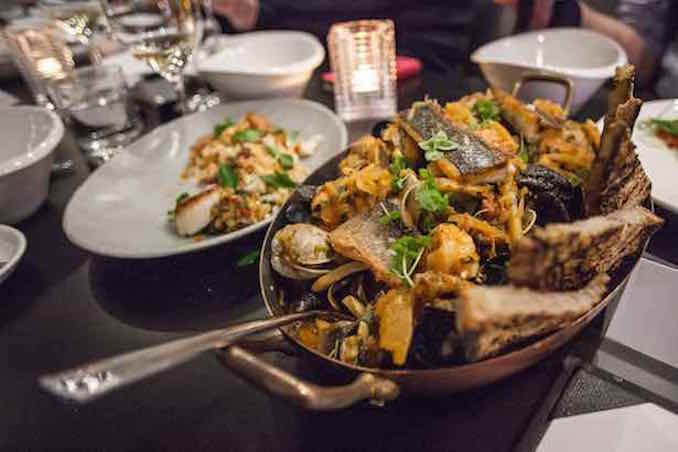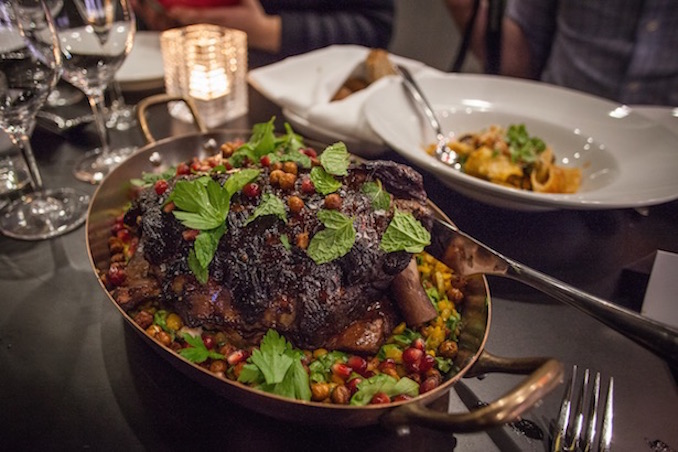 The main's arrived next. A full Roasted Ontario Lamb Shoulder is part of The Forth's Family Menu. The dish is slow cooked in a pomegranate glaze with fresh pomegranates, roasted chickpeas, mint, thyme, parsley & split yellow peas. The portion is huge so make sure you bring a big appetite ($75).
The second main we tasted was the Rabbit Pappadelle. The pasta is prepared with grilled kale, olives, tomato, preserved lemon, sunflower oil & basil.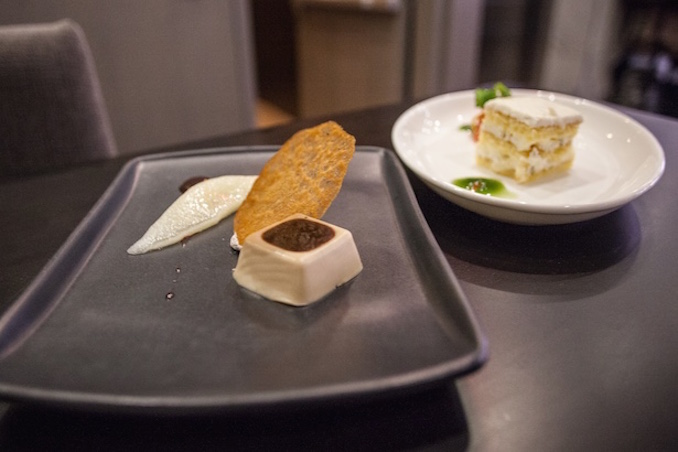 The desserts followed the main's with a combination of plates.
The first was the Smoked Tea Maple Panna Cotta that was served with a slice of whisky poached pear, sliced pecans and a house vincotto ($9). The Panna Cotta was followed by The Forth' Lemon Casata made with fresh citrus, house ricotta and pomegranate ($9).
The final dessert was Caramelized White Chocolate Cremeux with caramelized apple bits, brandied vanilla gelée and a scoop of cranberry lychee sorbet ($9).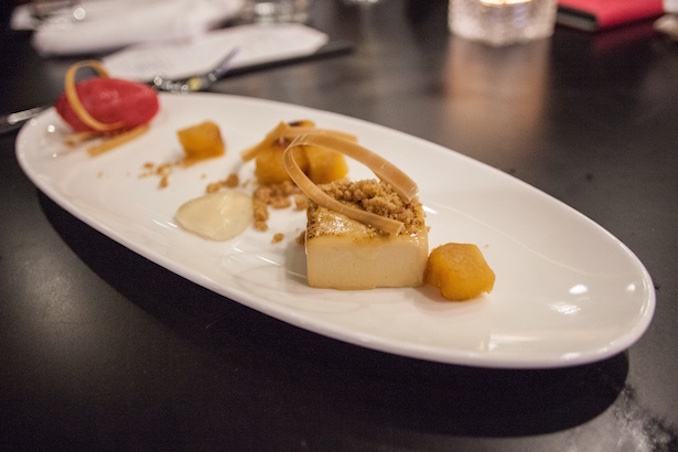 Come visit The Forth on Danforth Ave. for dinner soon and stay for drinks. The rooftop patio will be open come Spring and apparently it is large with a view of the city.
For more info, visit The Forth's website.