CAMH's annual community fundraising and awareness effort One Brave Night (April 6th) partners with local businesses in support of mental health initiatives. At various locations around the city, businesses will be donating a portion of their sales or will be running public events for their communities. Here are some of the local companies participating in this year's event.
• Parlour Salon – Will be donating to One Brave Night, 50% of the sales of their new Fusionplex treatments from April 2nd-April 6th.
• Tiger of Sweden – 10% of all sales from April 7th & 8th will be donated to One Brave Night, when shoppers mention their support for CAMH at cash + will have a donation jar available in store to support One Brave Night from April 7th -17th.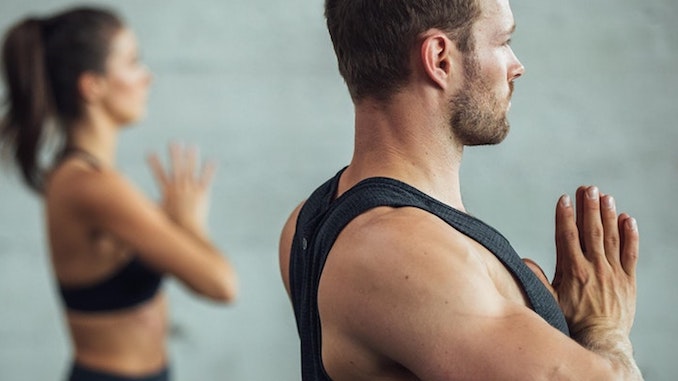 • Lululemon – will host yoga classes on April 6th at The Attic on Queen St from
5:30PM-6:30PM and from 7:30PM-8:30PM at The Local on Ossington, where participants can make cash donations to CAMH in class.
• Jimmy's Coffee (Ossington) – Donating 50% of drip coffee sales on April 6th to
One Brave Night
• Calii Love – Will be donating 50% of sales from their coffees sold on April
6th.
• Crywolf – will be hosting a late night shopping event from 6PM-9PM on April 6th offering goodie bags and will have a donation jar to support the campaign + donating a portion of their sales on posters and small accessories.
• Bang Bang Ice Cream – will be donating all sales from their "overbaked" cookies to One Brave Night on April 6th.
• Ollie Quinn – will be hosting an Instagram contest for One Brave Night participants for a chance to win a pair of non-prescription sunglasses or single vision prescription optical glasses and will have a donation jar at cash on April 6th.
• Tonic Blooms – will donate 25% of the sales from April 6th.
***
On top of creating awareness for mental health, money raised from the One Brave Night partnerships will go to help support the life-saving research and treatment offered at CAMH. OBN is also encouraging people to join the conversation on social media with #OneBraveNight and #OneBraveSelfie.
One of the most interesting event will be run by writer and mental health advocate Meghan Yuri Young of The Sad Collection who will be hosting "Choose your Challenge" day in support of One Brave Night. The public is invited to take part in the day that begins at Myodetox for a charity sweat at 8:30 AM, followed by The Quiet Company leading a mid-day meditation at noon and then the day will finish at FREE SPACE at 7:00 PM.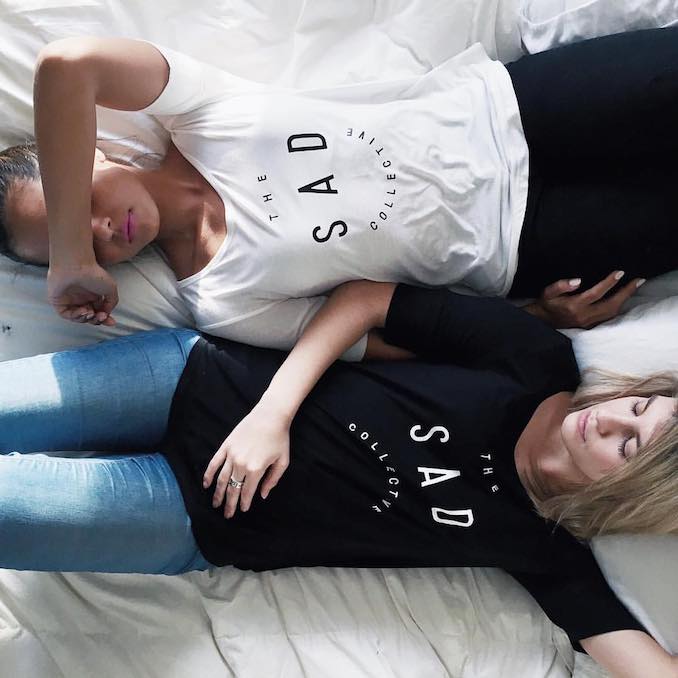 We got a chance to chat with Meghan about The Sad Collective prior to the big day.
What exactly is the Sad Collective?
Put simply, The Sad Collective is a community and platform aiming to destigmatize the conversation around mental health and mental illness. We believe in the power of vulnerability. Our website elaborates on that best, "We believe in the freedom of crying, the strength in admitting we're not always fine and the courage to seek support when it's needed." To do that, we encourage people to embrace their emotions by giving them opportunities to tell their stories — either via an article on our website, by posting a photo on Instagram featuring one of our stencils sprayed on the ground around the city or however else they feel comfortable. And beyond that, the stories shared make those not currently comfortable to tell their own feel like they're not alone.
Who organized it and who works with it? What are their backgrounds with mental health work?
My partner, Vasiliki Marapas, and I created The Sad Collective. It's a passion project that came about during our own personal struggles at work and outside of it. We're both writers who wanted more of a creative outlet. After going through heartbreak at the same time and being there for each other, we decided we wanted to run with that idea of solidarity and community. Especially since we both had strong ties to the mental health community and didn't even realize it.
Yet, for me, aside from double majoring in psych and English, I'd never pursued work in the mental health community before this. It was simply an ongoing interest that out of necessity became something more. It's fascinating how creating The Sad Collective has encouraged Vas and I to delve more deeply into the community to learn more about it and ourselves.
What is the goal of The Sad Collective?
The goal of The Sad Collective is, first and foremost, to show people that they're not alone. The more we share, the more our community shares and the more they feel connected to something bigger. And that itself leads into the second goal, destigmatizing the conversation around mental health.
How is this goal achieved?
We're currently taking very simple steps to achieving this goal. The first is running a light-hearted and relatable Instagram account that nevertheless touches on the darker moments in day-to-day life. The second is highlighting great initiatives in and around the city on our blog. There are so many amazing people and groups creating safe spaces and incredible initiatives for the mental health community. We also encourage conversation with spontaneous call outs for content, which often attracts people from all walks of life who have been searching for an outlet to express themselves. Not to mention one of my favourite projects, our Sad Collective stencils that we've stamped around the city that remind people that "it's okay not to be okay" and "we're all in this together" while also inspiring them to share their own thoughts on mental health.
Where do you research your stories?
Our stories often revolve around interviews, so their are very people-centric and require little research.
Are most stories personal or are some from professionals in the mental health field?
For now, they are very personal, but we hope to include more professional voices in the future. I see The Sad Collective as a community for the people by the people, so that's why it involves more personal stories. Yet there is a great need for access to professionals and we tried to start an "Aunt Agony" column that allowed a psychotherapist to answer our audience's questions, but it was hard to maintain. We do hope to bring it back though.
What are you currently working on?
We're currently working on a big event for CAMH's One Brave Night. This year the theme as expanded, encompassing a "choose your challenge" angle that is more inclusive to all situations. So in this vein, there will be a morning workout at Myodetox Performance for those who seek physical activity when going through something. Then there's a midday meditation by The Quiet Company at Lululemon's The Attic followed by the big event in the evening at Free Space.
The evening event will start with an open mic-style hour featuring speakers from the clinical, middle-ground and patient-side of mental health. From there, there will be movies, boardgames and a chance to mingle not only with the speakers, but with other guests to truly connect with the mental health community. It's our first official Sad Collective event (in partnership with CAMH)!
What do you aim to do in the future?
We're hoping to do more offline work within the community. Over the last three years, the biggest hurdle I've learned is that people don't feel truly connected to each other and thus inevitably feel alone in their personal struggles. Whether it's finding the right person to talk to or a shoulder to lean on, The Sad Collective aims to provide that is some way.
What is the best part about working in Toronto?
Toronto is so welcoming and so open to vulnerability. It might be a big city with big city cliches, but it differs in so many ways from places like New York, L.A. and even Vancouver. The presence of community is very strong here. And very supportive. Torontonians rally around each other; it's so beautiful to witness and to be a part of as well.
PAY IT FORWARD – What is another charity group that you think we should know about?
There are so many! Through my job in media, I've been exposed to many amazing non-profit organizations including Skylark Youth, a mental health organization for youth and families. Last year I had the honour of travelling to SOS Children's Villages in the Dominican Republic and now I sponsor a village. I've also been volunteering at the Children's Book Bank in Toronto, which provides free books to underprivileged youth in the city. These are just a few though, and all close to my heart.