Name: Jane Bunnett
Founded: Started recording in 1988
# of Albums: 17
Latest Release: ODDARA
Latest Video: CAFE PILON
Bio
Thirty years! Three decades! That's how long soprano saxophonist-flutist Jane Bunnett has been involved with, immersed in, dedicated herself to the music of Cuba. It all started on a Cuban vacation when Jane and her husband, trumpeted-producer Larry Cramer, decided to join some local players in an impromptu jam session. That happy encounter led to her groundbreaking 1991 Spirits of Havana recording, an acclaimed documentary film of the same name, and an ongoing series of expertly-crafted, award-winning CDs, each one exploring an original way of melding her modern jazz roots with traditional and contemporary Cuban forms. Spirits of Havana, recently reissued by Linus Entertainment to celebrate its 25 Anniversary with 2 CD set including 36 page booklet, has served as an introduction to North American audiences of such now celebrated artists as David Virelles, Dafnis Prieto, Pedrito Martinez, Elio Villafranca, Yosvany Terry, Francisco Mela, Hilario Duran and others.
And now, the next chapter: Maqueque (pronounced "Mah-Keh-Keh"), Jane's exciting, energetic, all-female, all-Cuban sextet. "Everything I've done," Jane says with pride, "has led up to this group, which is the perfect vehicle for now." Maqueque currently includes Yissy Garcia on drums, Dánae Olano on vocals and piano, Magdelys Savigne on vocals and batá drums and congas, Elizabeth Rodriguez on vocals and violin and Celia Jiménez on vocals and bass. Maqueque often features guest stars Melvis Santa on percussion and vocals, as well as rising star Dayme Arocena assisting vocals. Brought together and lead by Jane, each of them has grown into an accomplished composer and confident leader, and collectively their music has become more and more cohesive. "And as we all know," Jane notes, "anybody who gets the opportunity to perform gets to be a stronger player. A lot of it comes down to hard work and talent, of course, but opportunity is key."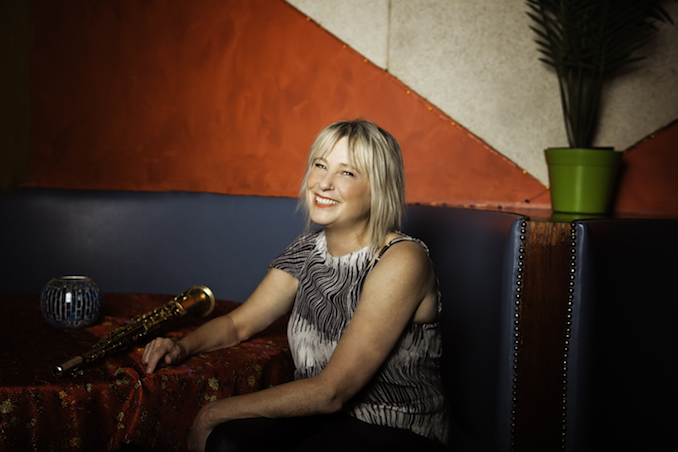 Maqueque's 2014 self-titled debut CD was awarded a much deserved Juno Award – Canada's version of the Grammys – for "Best Group Jazz Album of the Year." Maqueque's forthcoming fall 2016 release on Linus Entertainment ODDARA, elaborately reveals the next level of their artistry. ODDARA is even more instrumentally-oriented than their acclaimed debut, and while Jane's flute and soprano saxophone are the main voices, all the members make strong and vital contributions for the specially-written songs, as both players and composers. Group vocals are closely integrated into the performances, and the addition of Elizabeth Rodriguez's violin lends new depth to this already rich ensemble. This truly is a collective, cooperative, coherent musical unit.
Whenever Maqueque appears live the air is filled with intoxicating spirit of joy and electricity, and their enthusiasm is contagious, thrilling audiences in clubs and festivals throughout North America. Their smiling faces and lively attitude radiates their spirit, and speak to their love of performing . And audiences wouldn't have it any other way – Maqueque's fresh, inventive, no-compromise music earned the group a standing ovation at the Kennedy Center, a rare encore at the Chicago Jazz Festival, and four sold out nights at Chicago's legendary Jazz Showcase.
And here we are, 30 years later, 3 decades, all prompted by that fortunate meeting with Cuban musicians. Jane Bunnett's continuing quest to seek out and present musical talent untapped and unheard beyond the confines of the island now has led to her latest discovery, Maqueque. They are the newest, the freshest "Spirits of Havana."
Latest Single?
DREAM
Favourite Restaurant?
La PAREDIS
Favourite band as a teenager?
BEATLE B
Favourite band now?
LOS VAN VAN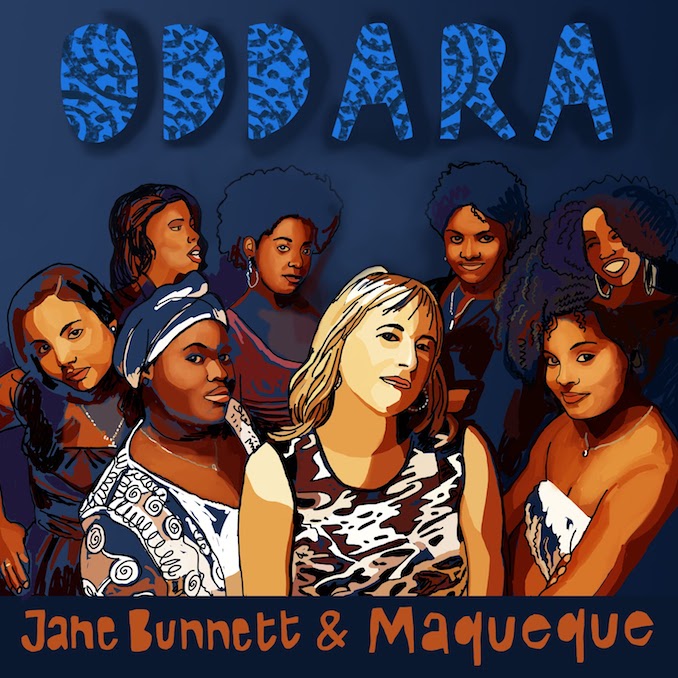 Guilty Pleasure Song?
CHIRPY CHIRPY CHEAP CHEAP
Live Show Ritual?
TEQUILA
Favourite local artist?
JAYMZ BEE
Sneaky Dees nachos, pasta from Terroni or a superfood salad from Fresh?
TERRONI
Queen St. or College St.?
Queen ..
Trinity Bellwoods or Highpark, Riverdale or Kew Gardens?
HIGHPARK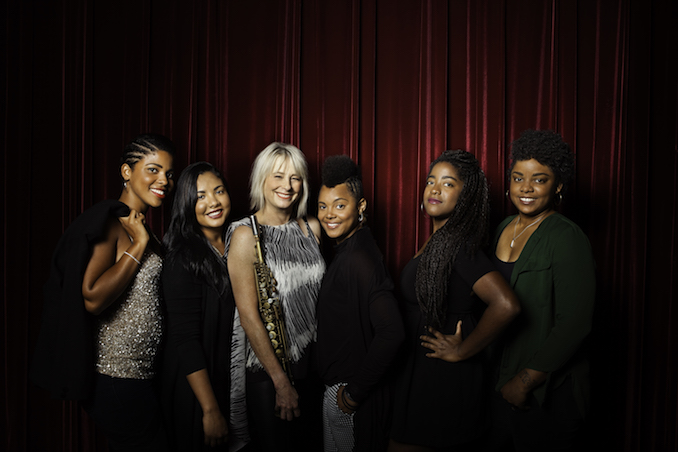 EP or LP?
LP
Early bird or night owl?
night Owl
Road or studio?
Both
Swiss Chalet or Roti?
ROTI !!!!!