Tonia Evans Cianciulli is a Newfoundland-born, Toronto based, Soprano songstress, Author and Homeschooling Mom of two awesome kids! (Are there awards for homeschooling, there should be!)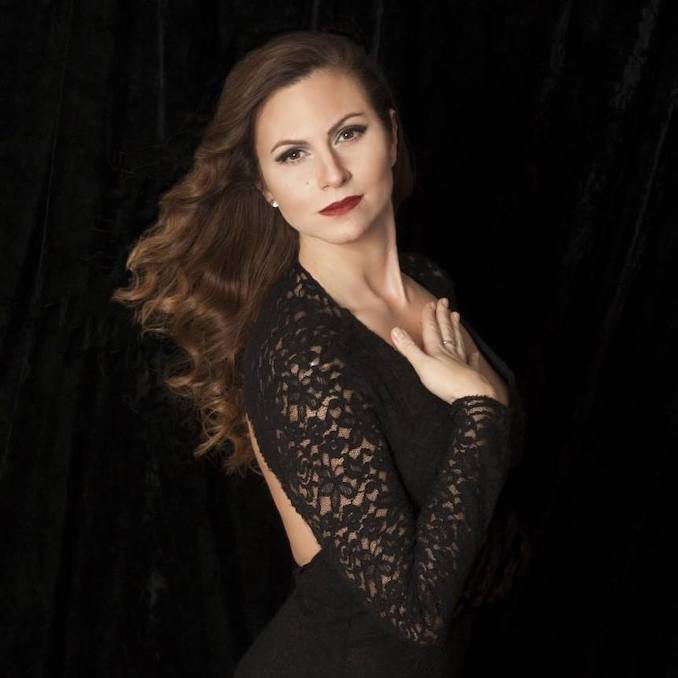 Name: Tonia Evans Cianciulli
Genre: Opera, Ambient folk and any kind of music that grabs my heart!
Founded: singing for as long as I can remember 😉
# of Albums: 2 – 'The Heart's Obsession' beloved songs of Newfoundland's Georgina Stirling (1867-1935), 'Beckon Me Home' covers of Newfoundland folk hero, Ron Hynes
Latest Release: Both albums were released through Newfoundland label, Citadel House this fall in tandem with the book, 'The Heart's Obsession'. You could say I've become obsessed with exploring and celebrating my roots!
Latest Single: FAV recent single, MARIE by Ron Hynes, the common thread that magically connects my book and both new albums.
Latest Video: Ron Hynes, Atlantic Blue from my album, Beckon Me Home, in honour of the lives lost on the Ocean Ranger Tragedy in 1982.
Favourite Restaurant:
Ki Restaurant on Bay St
Favourite band as a teenager:
Cranberries
Favourite band now:
Depeche Mode
Guilty Pleasure Song:
Zombie by Cranberries, I can really rock that song!
Live Show Ritual:
Lots of visualization work, connecting to my audience and celebrating a successful outcome, and a full vocal warm up in the shower!
Favourite local artist:
Ambre McLean, famous for her wicked looping, life-long friend. She inspires me.
Sneaky Dees nachos, pasta from Terroni or a superfood salad from Fresh?
Sneaky Dees nachos all the way! Good memories of eating that right after running a 10K Nike race on Centre Island! Ha!
Queen or College St?
Queen Street, I love all the variety from East to West
Trinity Bellwoods or High Park, Riverdale or Kew Gardens?
High Park and Kew Gardens
EP or LP?
I love to soak up the journey of an LP
Early bird or night owl?
Major night owl, that's when my creativity kicks into gear!
Road or studio?
Road! I love connecting with people and the studio gets me too 'in my head'.
Swiss Chalet or Roti?
Swiss Chalet – 'Always so good for so little!' lol!
Where can we follow you?
@Toniacianciulli on Instagram and Tonia Evans Cianciulli/Soprano/Author on Facebook
Any shows or albums coming up?
Promoting my new book – 'The Heart's Obsession', and the two new albums – 'The Heart's Obsession' and 'Beckon Me Home'.