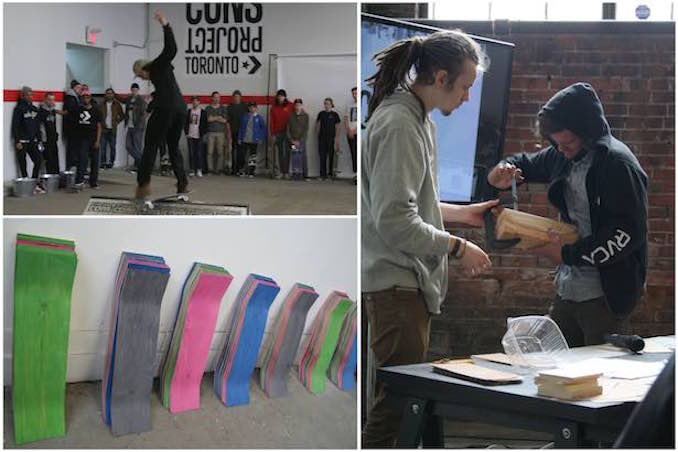 Recently CONS Project put on an event in their pop-up space at 358 Dufferin St. to teach young minds, ages 13 to 24, how to design and create a skateboard deck. This was the last installment of creative workshops that have taken place in New York City, Los Angeles, Toronto and Boston. Other workshops have included building skateboard ramps, making zines, wheat pasting, typography, djing and creating furniture from beat-up skateboards.
This time pro skateboarder and CONS Skate Ambassador, Quim Cardona, teamed up with Cody Hager and Jarad Hager of CreateAskate.org along with artist, graphic designer and owner of Lewis Cruise Skateboards, Jacob Jerkiewicz. They discussed the finer points of the skateboard making process beginning with tree selection and good harvesting practices. The wood used is called rock maple or acer saccharum and is found in the great lakes region; Toronto's "back yard". This wood has a greater density and elasticity making it perfect for the continued abuses of skating.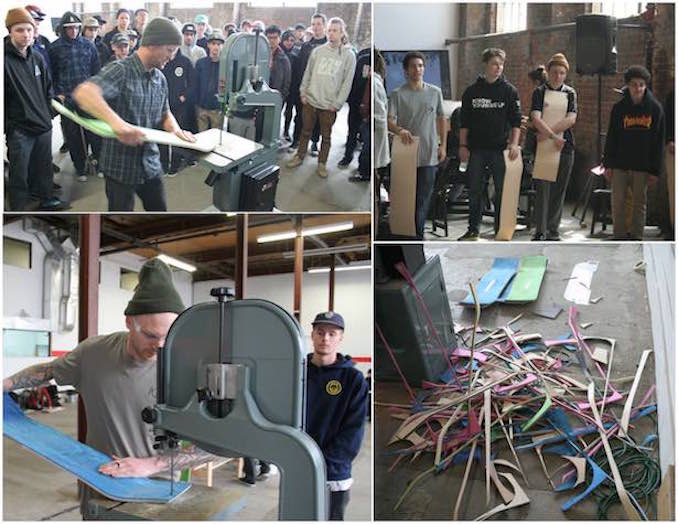 The more environmentally conscious companies, like CreateAskate.org, make sure to keep a balance of old growth and younger trees so as not to destroy the forests. The trees harvested are generally 40 to 80 years but can be as old as 120. The lower 20 ft of a tree is best and with fewer branches. The tops are used for other types of lumber.
From there they take the wood to their facility where it is processed, left to cure and harden for eight to 10 weeks. Next, trees are kilned in a fire and then cut into the thin sheets called the veneer. These veneers are glued together in alternating grain directions to add extra strength. They are put in a press and left for two weeks for the glue to set and harden.
The CONS Project picks up from this point of the process. The decks came as squared off pieces of veneered wood, the layers pre-sandwiched together. Participants took paper templates to design their nose and tail shapes as well as board widths. It was cool to see all the different designs people came up with. One guy did his in the shape of a hand, a lot of people made old school style cruisers with a squared off back tail. A carpenter cut out everyone's shapes on the bandsaw and the lines started to form.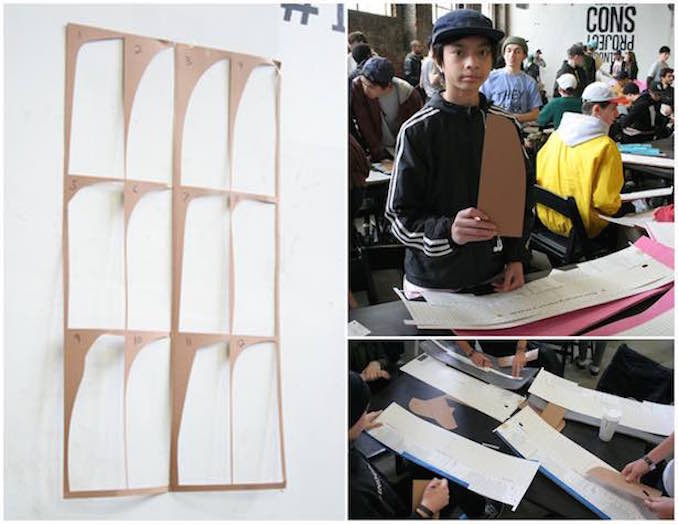 Next, it was time to sand down the edges into the smooth curve. The rough edge was taken off with an oscillating belt sander and the smoothing was done with sanding blocks starting with a rougher 36 grit and moving up to a smoother 120 grit for finishing.
After that Jerkiewitz gave a talk on skateboard graphics, where he went into information on graphic design and screen-printing as well as alternative DIY techniques such as stencilling and hand-drawn designs. It was evident that those in attendance felt blessed to have a Toronto native and owner of Lewis Cruise skateboards to gain some knowledge from. The popup space was limited by the lack of computers or screen printing equipment, but bustling at the seams with spray paint, stencilling materials, sharpies and clear coat wood sealant. The guys and girls got to work finishing off their decks, and many ended their day with a little skate session outside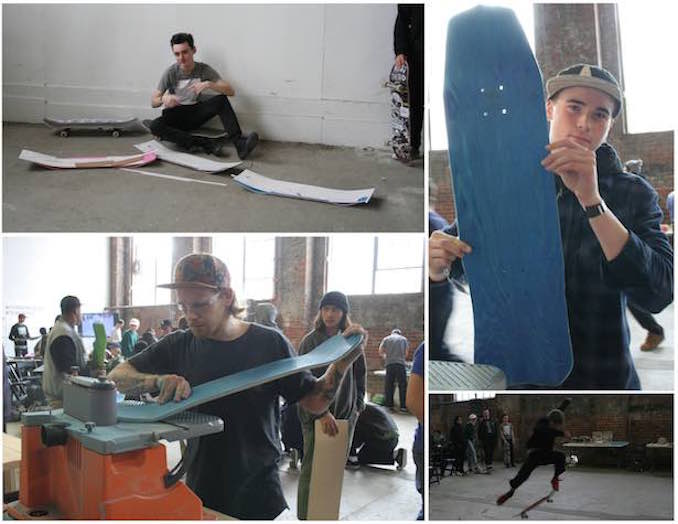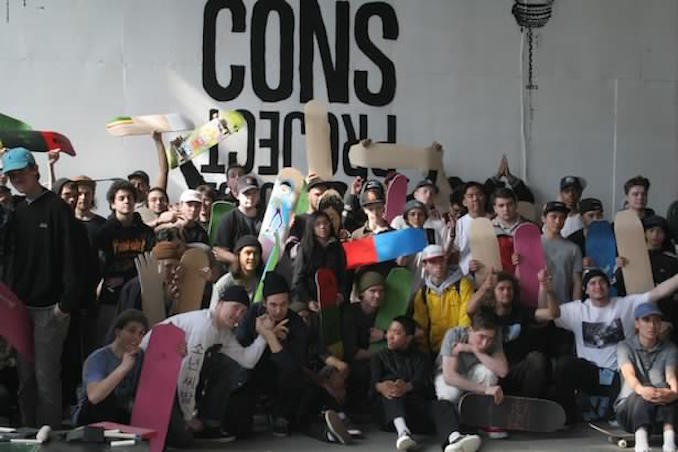 For More information visit:
http://consproject.com/
http://lewiscruise.com/
http://www.createaskate.org/
Article by Luke Harley