On April 8th in Toronto, the ChiSeries hosted a special night of reading and music featuring Ottawa's Charles de Lint and Maryann Harris. Ever since the last time I went to a ChiSeries event, I've been dying to return, and last night was well worth the trouble to go, even with the horrid weather.
Last night was excellent fun, especially because I was so surprised to see that de Lint and Harris are also an excellent folk music duo. The night began with three songs, mostly ballads, from de Lint's album Old Blue Truck , beginning with "Old Blue Truck," a song about visiting an old blue truck abandoned in the woods, and imagining all the places it could go, followed by "Bobby & Me," a song about friendship, and then a brilliant song called "Johnny Cash is a Good Dog," about his dog, which is named, unsurprisingly, Johnny Cash. The Johnny Cash song stood out for its many references to the other Johnny Cash, including lines like "my dog doesn't always wear black, but he always walks the line."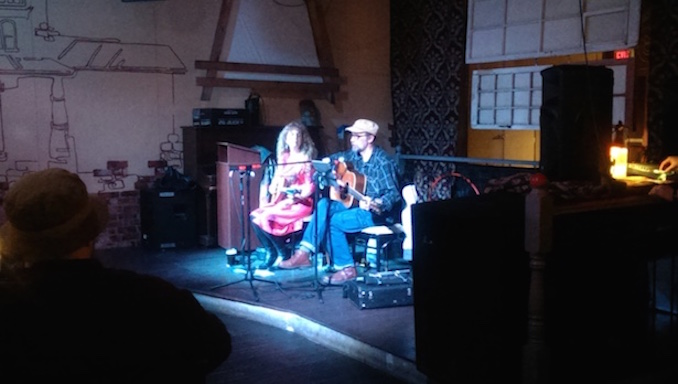 Following the music, de Lint read some sections from a recently reprinted book, Where Desert Spirits Crowd the Night. This young-adult novella is an excellent twist on Alice in Wonderland, with a large helping of Native American mythology thrown in for style, in which the protagonist, able to physically transport herself into dreams, struggles with questions of guidance and hidden desires.
Whether in song or in prose, de Lint is an excellent storyteller, with a firm command of pacing and emotional beats. Where Desert Spirits questions the strange relationship between memory and reality, and challenges us to define the meaning of dreams. Are they a solution to loneliness, an outlet for the imagination, or just a tantalizing escape from boredom?
"I like to write stories," de Lint told me when I asked whether there was a relationship between his music and his prose, "sometimes it's a song, and sometimes it's a story. But I'll tell you, sometimes the songs are harder because you got to make it universal."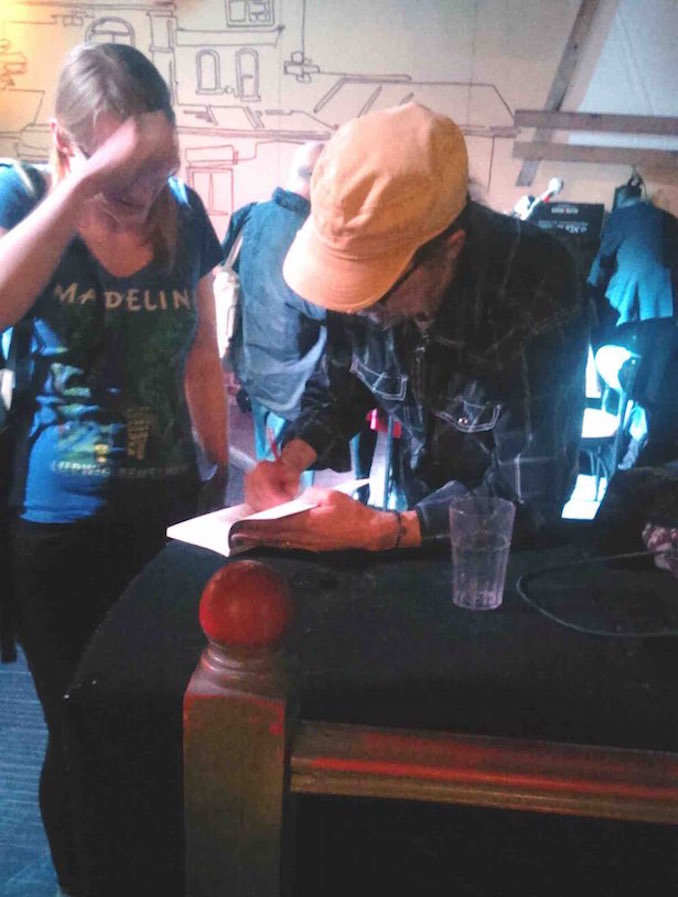 Charles de Lint is the author of over 70 adult, young adult, and children's books, and is widely considered to be one of the trailblazers of the modern fantasy genre. He has won the World Fantasy, Aurora, Sunburst, and White Pine awards, among others. His wife, MaryAnn Harris, works closely with him as his first editor, publicist, and business manager. She has created cover art for several of de Lint's books and the pair have been publishing his backlist and some newer work on Amazon and other digital platforms.