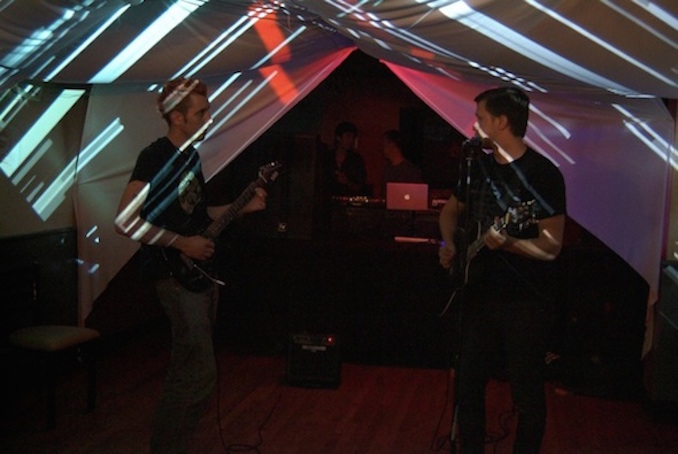 Last week at Bassline Music Bar, a group called The Creator's Lounge threw a party that showcased Japanese contemporary art and music. At 8 pm on August 22nd, the bar doors opened to welcome all art enthusiasts. The party was called Clairvoyance, meaning "the faculty of perceiving events in the future or beyond normal sensory contact". Clairvoyance was a night of celebration for Japanese contemporary culture.
The Creative Lounge was founded in 2012 by Japanese-born individuals living in Toronto. Today, the group consists of forty creators. Through The Creative Lounge, the founders are seeking to provide a platform that will give "fresh-off-the-plane" Japanese contemporary culture a voice within Toronto's art scene. The Creative Lounge seeks to influence Japanese diaspora to be creative and provide them a monthly opportunity to showcase their work. The group's monthly event series seeks to emphasize the uniqueness of Japanese culture.
If you have been to Toronto, you know that our city is a multicultural tapestry of ethnicities, languages, traditions and values. Toronto really is a mix of everything and The Creator's Lounge aims to embrace Toronto's diversity and bring people from all walks of life together. The group hopes for the event series to become a club for creative types of all identities to convene and network. To accomplish this goal, the group welcomes an eclectic group of individuals that make up Toronto's culture. The Creator's Lounge hopes that their events will unite producers with art viewers and become an international creative community.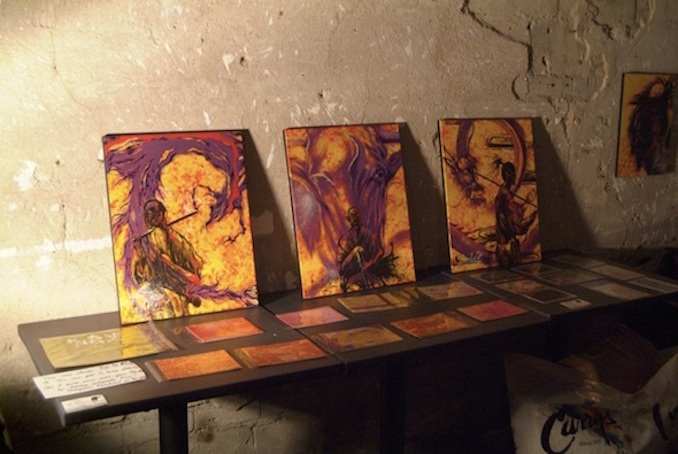 Since it's founding in 2012, the monthly event series has become a special night for Japanese, international and local creative producers to showcase their works and express their own individual cultures and identities. The Creative Lounge is a tight knit group of individuals consisting of a big network of friends.
This month at Clairvoyance, members of The Creative Lounge consisted of visual artists, performing artists and DJ's. Denis Kumbaradzi was the featured live performer, showcasing a live piano performance with his band. Kumbaradzi was six when he took up piano, and later began playing guitar, bass and drum when he moved to Canada. In addition, DJs Yuji, Richard Sou, Albin, Iain and Yuichi entertained the audience. Artists that showcased their works this month include: Suharu Ogawa (Illustrator), Show-Tah (Photographer/ Graphic Designer/ Musician), Cornelia Li (Illustrator) , Sayaka Miwa (Dyeing Artist), Jw Pang (Painter), Random (Body Painter) and Takenori Kikuta a.k.a. bamboo (Painter).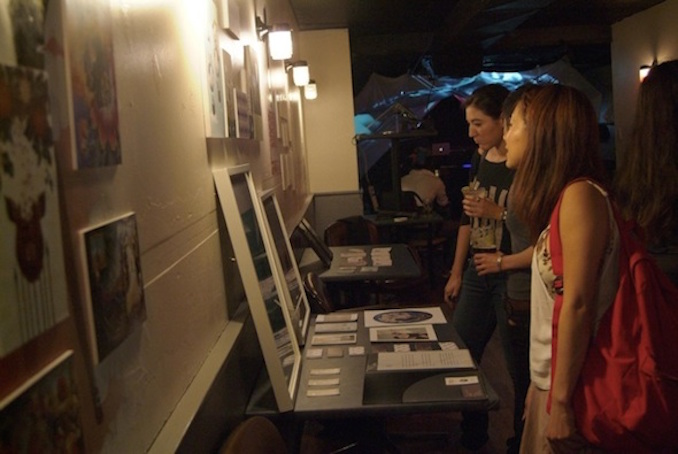 Clairvoyance was The Creator's Lounge eleventh party in their monthly event series. The event is hosted on the fourth Thursday of every month at Bassline Music Bar, at 865 Bloor Street West. The next event will be on September 28, from 8pm-1pm. Be sure to go check it out and support some awesome Japanese contemporary art!