When we checked around with our daddy friends about the ideal Father's Day meal, BBQ always comes up. Maybe because we just can't get enough of that brisket? Maybe it's the sides of coleslaw, beans and potato salad? Maybe because it's summerrrrrr!!! We're drooling at the thought of it all! Here are some of our favourite BBQ joints in the city to take dad to…or order for take out and how about a picnic in park?
ADAMSON'S BBQ: 176 Wicksteed Avenue. Located in an industrial area in Leaside is this hopping Texas BBQ joint that is notorious for their hands-on messy but oh-so-damn-good ribs, brisket and more. Opens at 11 am Tuesday to Saturday and closes by  2pm or when they're sold out…and yes, they indeed sell out each and every day. Seating available. Line ups expected.  Meat lover's heaven. Sold by the pound and by the plates. Catering is also available and highly recommended.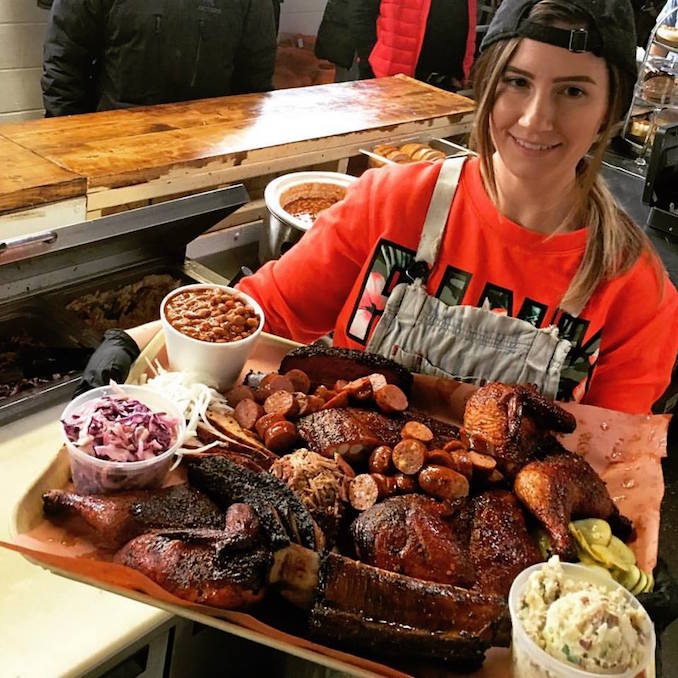 CHERRY STREET BAR-B-QUE: 275 Cherry Street. If you're near the waterfront around the Toronto Port Lands area this is the place to hit up for great smoked bbq goodies. Everything you want in baby back ribs, chicken and more plus incredible sides like mac 'n cheese and pit smoked beans. Patio is ideal for summer days and nights. Check their Facebook site for updates on live music entertainment. Catering also available.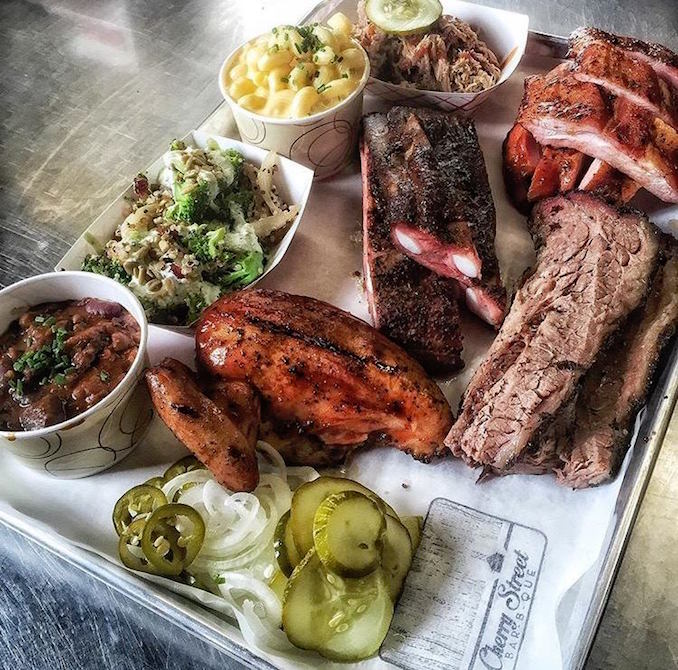 THE CARBON BAR: 99 Queen Street East. This airy restaurant with it's urban vibe was once home to a television station. Remember Electric Circus? It was broadcasted from here. Now it's a great gem of a spot for all things bbq not just the predictable Lousiana style meats but also from other parts of the world. Order the Pit Master Platter that includes their amazing buttermilk fried chicken. Lots for seafood lovers too. Casual but a bit more urban vibe than picnic tables. Weekend brunch definitely yummy. Large format catering for take-out available.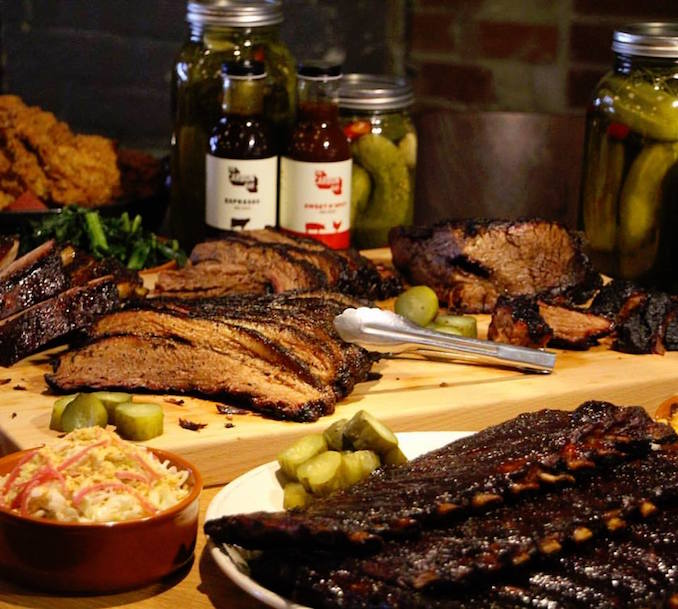 AF1 CARIBBEAN CANTEEN: 596 College Street. When you get a waft of jerk meat from the smoker hard at work you immediately start salivating and you know that something juicy needs to get in your belly now. Adrian Forte, native Jamaican, cooks up authentic dishes just like they do back at home including using pimento wood imported from Jamaica. Jerk Pork and Chicken sold by half pound/pound. Served up with harddough bread and slaw. Sides like rice and peas and plantain sold extra. Curry goat is terrific as is the oxtail. Watch for brunch specials on weekends that include Ackee & Saltfish. Take out recommended. Catering available upon request. Casual and very relaxed.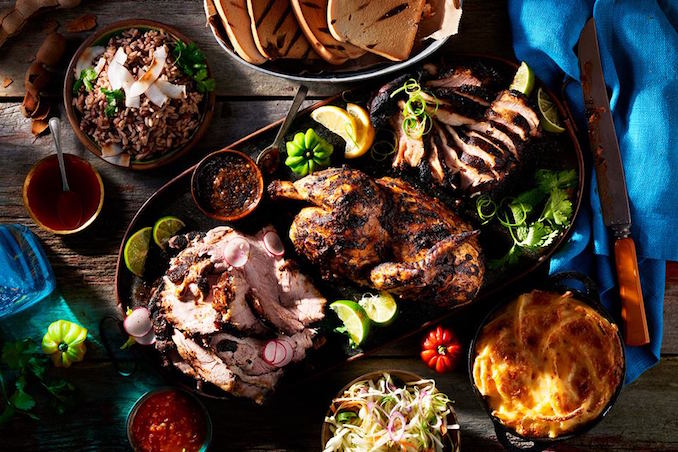 STACK RESTAURANT: 3265 Yonge Street. In the heart of the family-friendly neighbourhood of Yonge & Lawrence is a local favourite for dine in Southern BBQ-style offerings. Get messy with their Texas brisket or BBQ pulled pork sandwiches. Smoked baby back ribs are super popular and sell out fast so if they have them…get'em. Or get a great sampling with their "Ultimate Platter" perfect to feed a family. Great selection of local craft beers. Save room for their house made doughnuts.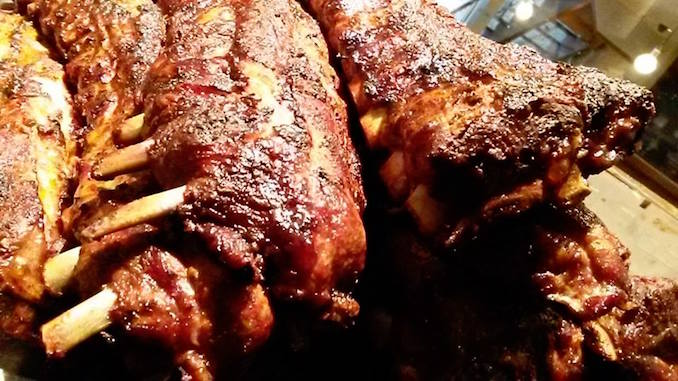 HOGTOWN SMOKE: 1959 Queen Street East. Everyone raves about their smoked brisket sandwich at this cozy eatery and everything is cooked slowly to perfection. Check out the tequila smoked chicken and if you're a burnt ends kinda meat lover, you're in paradise. Kids like the "Mac 'n Cheese Experience" where you add on options from their menu. Great beer on tap. Casual patio seating when it's nice out.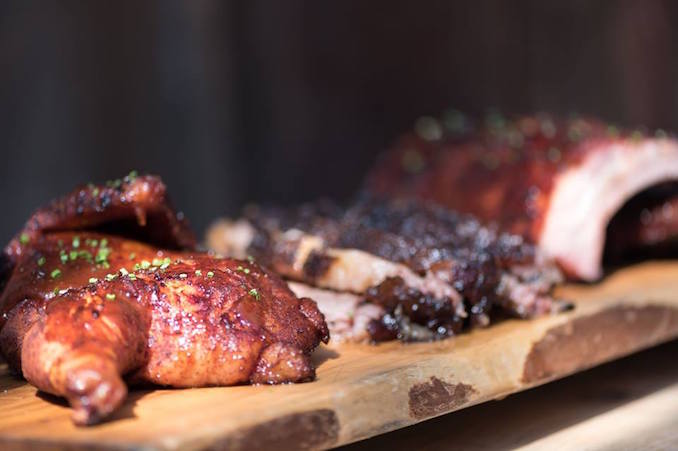 Got any more recommendations? Let us know in the comment section below.