Even though it is not the capital city, Toronto is by far the most popular city in Canada, a place to live, and a holiday destination. There is no shortage of things to do in the bustling city, from iconic buildings, restaurants, cafes, and trendy nightlife. You may be a little overwhelmed with so many options, so we have compiled a list of must-see places in Toronto.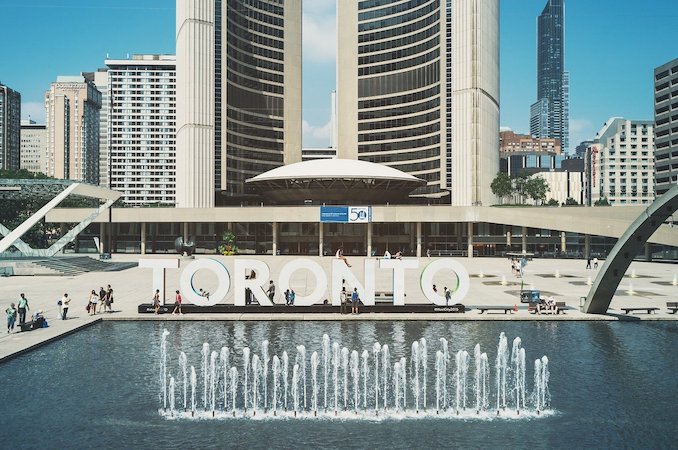 CN Tower (The Canadian National Tower)
The structure is the tallest manufactured structure standing at 533 meters. The views are incredible; you can see the US from there. The famous main deck has a glass floor (if you are brave enough) with a dizzying view of the ground. The main deck also houses the 360 restaurant, which offers local cuisine. It also makes a full rotation every hour, so you have terrific city views. This restaurant is a place to stop over for a late lunch.
A floor higher is the Sky Pod for those adventurous, as you can hang over the edge of the building. The Sky Pod level has an entry fee.
Nightlife
Toronto has vibrant nightlife; clubs, pubs, and bars proliferate but it doesn't have casinos. There are a few places that have slots or host bingo nights. If you are an avid gambler, try the Ontario casino online or take a day trip out to Fallsview.
One of the clubs people love and seem to pack any night of the week is The Drake Underground. It is located in Queen Street, and it's less of a club but more of a lounge. It hosts events, has great DJs, and hosts Elvis Mondays with free food, drinks, and great music. You may find live band performances or slam poetry on other week nights. The place is a beautiful chilled hangout spot.
St Lawrence Market
The St Lawrence Market is a must in your itinerary, and the market is on two floors inside a historic building on Front street. It's also great for foodies, and they stock everything from produce and fresh meats to wine and seafood. If you are visiting family, it's the place to get your ingredients for a gourmet meal.
They have stalls and places to have lunch or brunch once you are done shopping. Even better, The Gooderham Building is at the top of Front street, where you can take photos with the beautiful building as your backdrop.
Bata Shoe Museum
This is a mandatory stop for shoe lovers; imagine an entire museum full of shoes. This museum is located on Bloor Street; it houses a fantastic collection of footwear from around the world. From the first shoe designs to some solid gold shoes and some futuristic models, it is a cool place to visit.
You can book entrance tickets online at travel agencies like viator.com or buy them directly at the museum. The museum operating hours are 10 am and 5 pm Mon-Sat, and 12 pm -5 pm on Sundays.
Finally
Toronto is a multi-faceted holiday destination. There is much to do with hockey arenas, beaches, and ice skating, no matter the season. And if that is not enough for you, Fallsview Resort is 20 minutes away from the city. Even in this economy, a trip to Toronto is still affordable. You are spending around $2219 a week in the city for a solo traveller. So what are you waiting for? Pack your bags and come and have the time of your life.