ROM 2018 is looking good with both new and returning exhibitions being must-sees for Torontonians and visitors to our city. Here is the latest release from the ROM with links to the exhibitions we have covered. More info to come!
New Exhibitions at the ROM in 2018
Here We Are Here: Black Canadian Contemporary Art
Opens January 27, 2018
What is the Black Canadian presence and history in our country? Explore these ideas, and the issues of belonging, in Here We Are Here: Black Canadian Contemporary Art through the contemporary works of nine African Canadian artists, including Sandra Brewster, Michèle Pearson Clarke, Chantal Gibson, Sylvia D. Hamilton, Bushra Junaid, Charmaine Lurch, Esmaa Mohamoud, Dawit L. Petros, and Gordon Shadrach.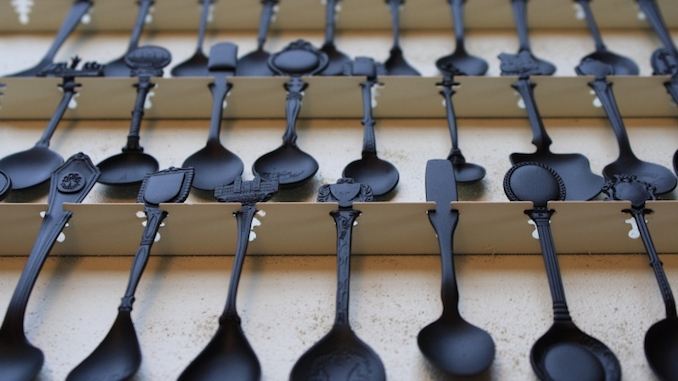 Iris van Herpen: Transforming Fashion
Opens June 2, 2018
Look beyond fashion and explore the endless possibilities that come from interweaving design, art, and technology in Iris van Herpen: Transforming Fashion. Featuring original designs by Dutch designer and couturier, Iris van Herpen, this exhibition explores her 2008-2015 collections that push the boundaries of traditional fashion and craftsmanship.
Philip Beesley: Transforming Space
Opens June 2, 2018
Discover Transforming Space, a custom installation by the pioneering Canadian architect Philip Beesley. One of Canada's most forward-thinking architects, his revolutionary approach to structures and space rests within the emerging field of responsive architecture, combining interactive lighting and sound with synthetic biology and structures that come to life.
Spiders
Opens June 16, 2018
From spinning webs, dancing, swimming, to even losing a limb and growing it back, spiders are one of the most amazing animals on the planet. Spiders will bring you face-to-face with over 200 live and preserved specimens, interactive and augmented reality experiences, and even a real-time venom-milking lab. Ignite your curiosity, conquer your fear, and see spiders in a whole new light.
***
Continuing Exhibitions at the ROM in 2018
VIKINGS: The Exhibition – (See our post)
On until April 2, 2018
Explore the myths and stereotypes of this ancient culture in VIKINGS: The Exhibition, presented by Raymond James Ltd. Offering a fresh and contemporary look into the Viking Age, VIKINGS is an extraordinary window into the lifestyle, religion, and daily lives of these legendary explorers, artisans, and craftspeople. Encounter objects rarely displayed outside of Scandinavia in this compelling exhibition that challenges the perceptions of the Viking Age through hundreds of objects, as well as interactives, and immersive experiences.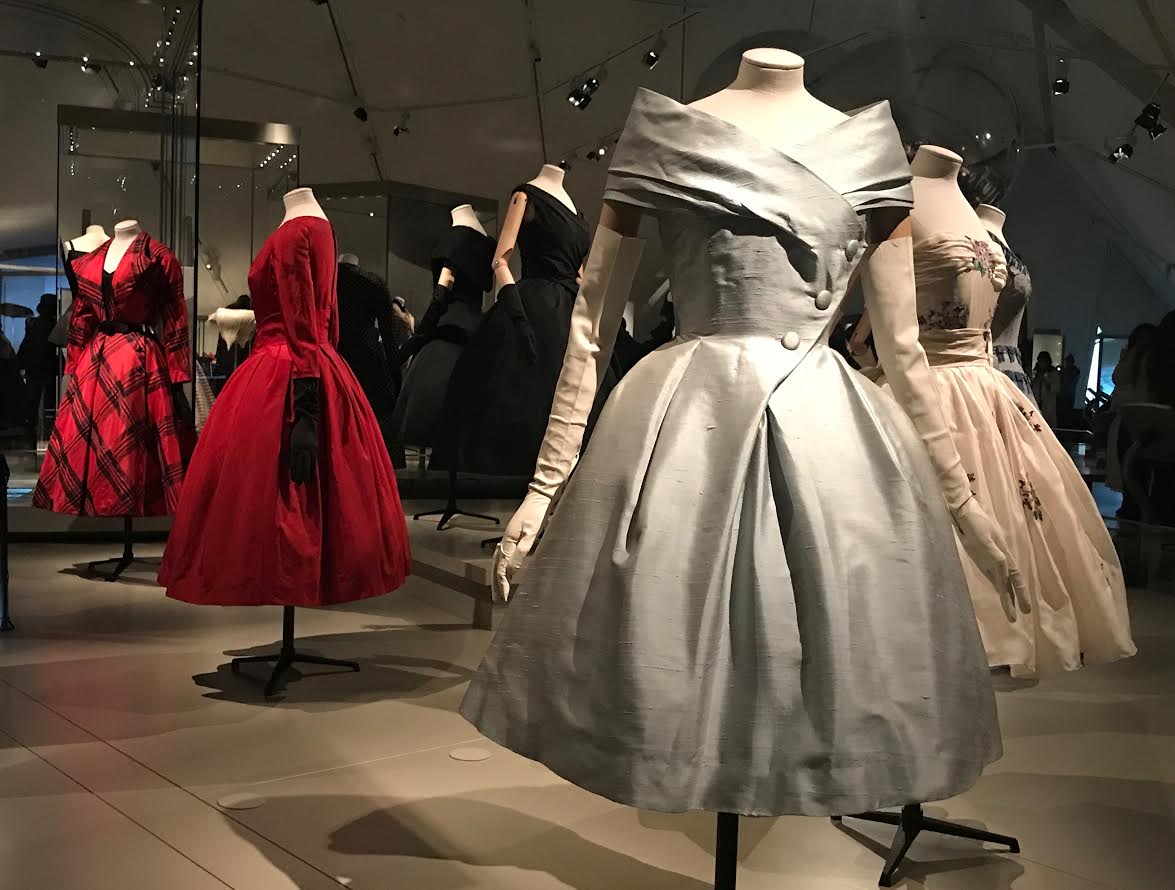 Christian Dior – (See our post)
On until March 18, 2018
Explore the brilliance behind Christian Dior's dramatic creations that revived the Paris haute couture industry after the devastation of the Second World War, in ROM's original exhibition, Christian Dior, presented by Holt Renfrew. Drawing extensively from the ROM's collection of fashion and textiles the exhibition captures the creative process and mechanics of the fashion industry in Paris during this pivotal time.
Wildlife Photographer of the Year
On until March 18, 2018
Featuring 100 original, awe-inspiring images, the exhibition showcases the world's best nature photography – from fascinating animal behaviour to breath-taking landscapes — depicting the artistry and technical excellence of the craft.
***
Upcoming ROM 2018 Programming
ROM for the Holidays
December 26 2017 to January 6, 2018
This holiday season, the Royal Ontario Museum (ROM) will transform into a fun-filled winter wonderland with family-friendly programs that shine a spotlight on art, culture, and nature. Visitors can experience ROM for the Holidays from Tuesday, December 26, 2017 to Sunday, January 7, 2018, with activities inspired by the feature exhibitions VIKINGS: The Exhibition, Christian Dior, and Wildlife Photographer of the Year.
ROM Family Funday Weekend: One World
February 17 to 19, 2018
Celebrate Canada's rich multicultural landscape with musical performances, special hands-on activities, and more, this Family Day weekend. Free with Museum admission, activities take place from 11:00 am to 4:00 pm. Enjoy the feature exhibitions VIKINGS: The Exhibition, Christian Dior, and Wildlife Photographer of the Year.
Wildlife Photographer of the Year Keynote: Photo Ark – (See Event Post)
January 23, 2018
Join acclaimed wildlife photographer Joel Sartore as he shares his ground-breaking journey to create the National Geographic Photo Ark. This multi-year project's mission is to build an invaluable photographic record of all animal species; a powerful testament to the importance of saving them. His emotional and humble portraits of nature's incredible treasures will offer a rare chance to look animals directly in the eye, where you can see the beauty, grace, and intelligence of the creatures with which we share this planet.
ROM Speaks: In Conversation with Chef Magnus Nilsson
Tuesday, February 6, 2018
Join Michelin Star Chef Magnus Nilsson for a delectable discussion on the rich culinary heritage of Scandinavia. As head chef of the world renowned restaurant Fäviken, Nilsson has made it a point to work within the confines of the seasons of Northern Sweden, whether it be fishing and hunting, or harvesting and preserving produce. Find out his fascinating approach to the ever-changing menu unique to the Scandinavian terroir.
***