We had first met Deirdre Buryk a few years ago where she led an unforgettable dinner with Fresh City Farms at the Fjällraven flagship on Queen Street West. At that event, we explored and learned more about sustainability with a focus on local produce. Not only that, we were seated along side local farmers, producers and trailblazers having conversations about how our choices impact their lives and ours. Now Deidre shares even more through her new cookbook, Peak Season, that celebrates Ontario's seasonal produce and finest natural ingredients as she guides us through 12 months of deliciousness! Deirdre gives readers the opportunity to explore local ingredients with­out intimidation through a beautiful collec­tion of 101 recipes.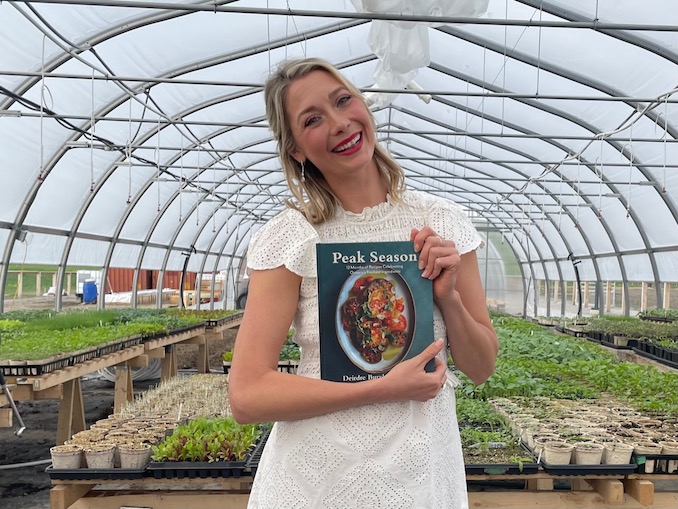 Recipes include Roasted Delicata Squash with Sage Salsa Verde and Strawberry Shortcake Scones which taste better because they're made with the freshest fruits and vegetables found right here in our own backyard. Recipes are cooked with "peak season" produce. Roasted radishes or garlic scape pesto are just a few examples that will entice your taste buds. Peak Season also upholds the importance of cooking with ethically raised meat, poultry, fish, and eggs with dishes like Apricot BBQ Sticky Ribs, Baking-Sheet Coq au Vin, and Crispy Salmon on Cantaloupe Ribbons & Salty Potato Crisps.
We were invited to the official launch of Peak Season at the new venue located at Fresh City Farms Downsview Park recently – a stunning yet simplistic modern barn like building overlooking the working field. We started with Deirdre's popular heritage living salad where guests literally trim their own salad greens right from potted soil.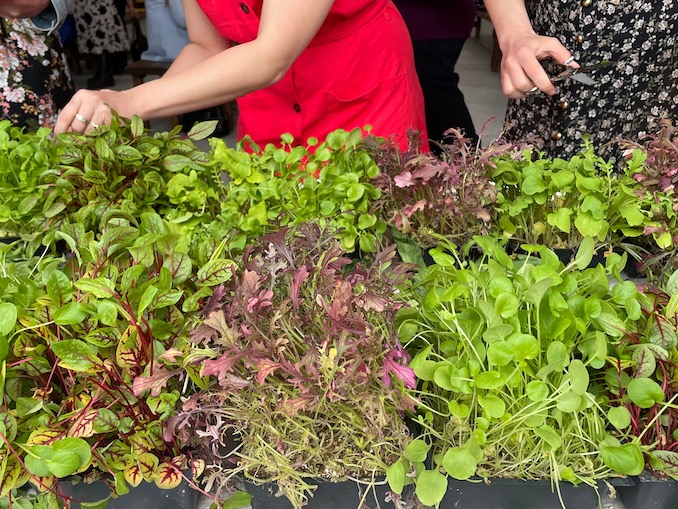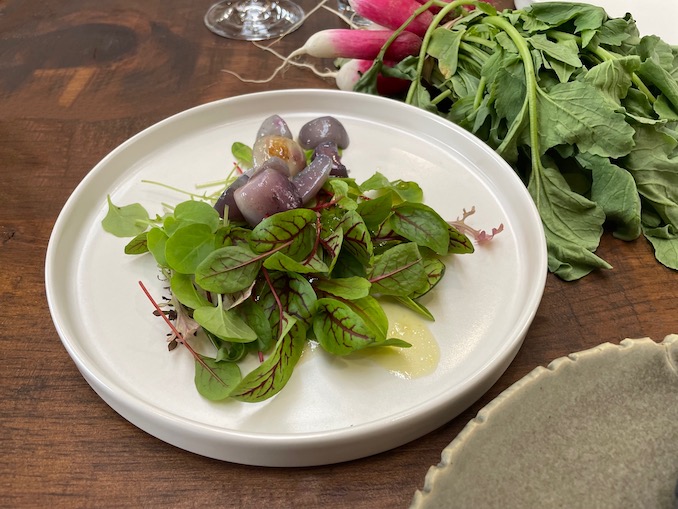 Then, family style we enjoyed a spring twist to a comfort plate of pasta carbonara — an interactive part to the dinner with Ontario asparagus that is just coming into season. We finished the evening with a gorgeous Rhubarb Frangipane Galette (which, by the way was the first recipe out of the book we tried at home and it's a hit! An easy recipe that is impressive for when you have friends or family over).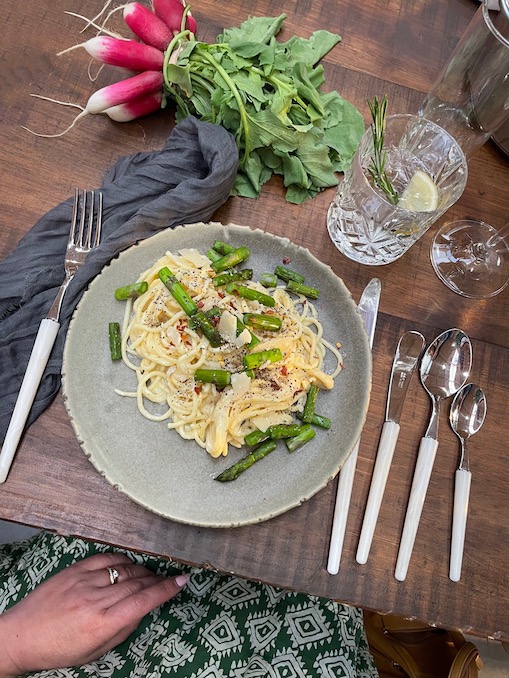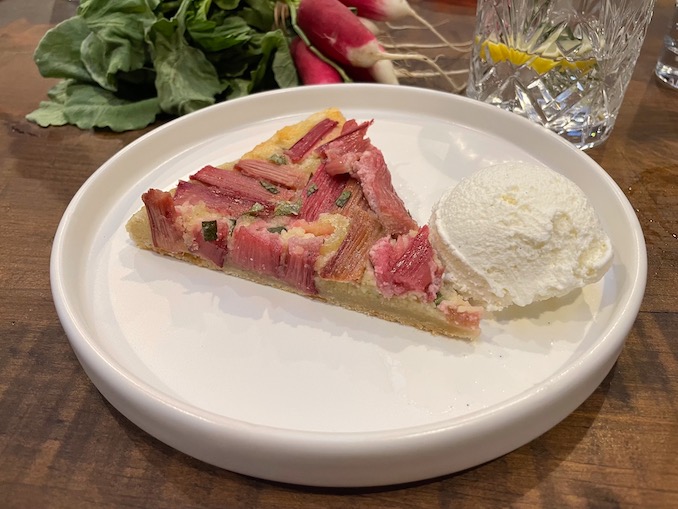 Filled with stunning photography and charming illustrations, the cookbook is designed to inspire readers to cook with fresh ingredients available right outside their door and leave them feeling confident that it will all work out deliciously.
Deirdre is a recipe and content developer who writes, styles, photographs, and films for various organizations, including Fresh City Farms, Healthy Butcher, and Leslieville Farmers' Market. Her background is in clinical nutrition and has been selected by Fjällraven North America to be Toronto's local guide in sustainability and leads their major events surrounding food accessibility and healthy eating.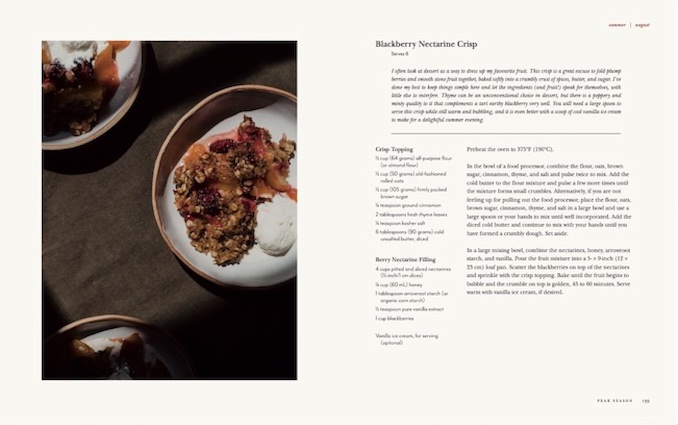 Peak Season is a "keeper" cookbook and one that makes for a great gift for friends not just for birthdays and other celebrations but also for those hosting backyard dinners in these coming months as well as for those invites to cottages. We are heading into wedding season and it's a beautiful addition for any couple.
You can learn more about her and where to order her book here.