The Man Who Stole Einstein's Brain is as endearing as the actual man himself. The subject of this film, Dr. Tom Harvey, at first glance, seems to be a bit of an eccentric. He worked as a pathologist, doing autopsies for Princeton University, which he seemed to get a lot of pleasure out of.
When Einstein passes away in April of 1955, Harvey was in charge of the autopsy which to him was a big pat on the back. He thought of it as a huge honour and took great pride in being the doctor in charge of Einstein's body.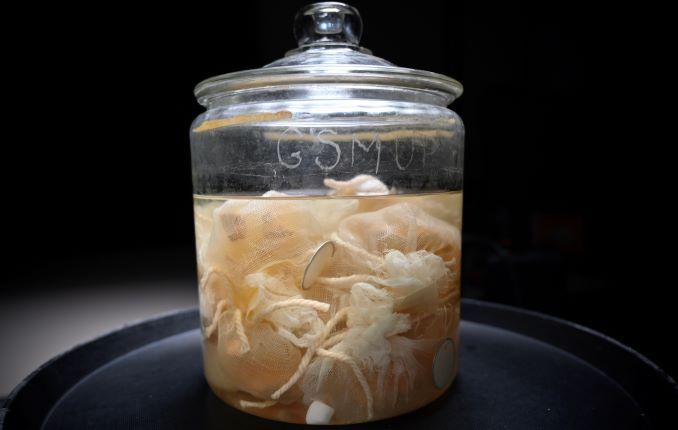 But then he did an odd thing: rather than just discovering the cause of death, he opened up the skull and took out the brain. He handled the brain with great care, dissecting it into different parts and preserving it in formaldehyde. And instead of keeping this a secret, he told the press, saying that it would be a great travesty if we were to not study the greatest brain that ever lived.
He was even successful at convincing Einstein's family that this would be the best thing to do with the brain. And so, starts the story of The Man Who Stole Einstein's Brain.
The movie depicts Harvey's life with the brain, through interviews with family members and old footage and photographs of different scientists who got to study different parts of the brain. And though you are very certain that Harvey was a bit of an oddball, you are also certain that he had a great deal of respect for Einstein and his brain.
By the end of the film, it becomes apparent that Harvey wasn't actually crazy for taking the brain and I'm kinda thankful that he did.
The Man Who Stole Einstein's Brain is part of the Hot Docs Film Festival and is playing again on May 5th, at 5.30 pm at Isabel Bader Theatre. It can also be seen online through their streaming service between May 5-9.