I first met Ron Base when he was working with my sister. She was editing one of his books, The Movies of the Eighties. I was struck then by his very good looks, his warmth, charm, and his wonderful sense of humour. I remember us sharing stories of movies we loved and laughing together. Fast forward six years later Ron and I are a couple. Now 27 years later, we share a wonderfully full married life together.
Ron is a talented, disciplined, and prolific writer. Write, that's what he does every day for some portion of the day. It's in his DNA. His imagination and ability to create stories his readers want to read seem endless. His novels draw from his life experiences, our travels, and his uncanny ability to push action through dialogue that rings true.
He has honed his craft and skill over many years. Starting first as a young journalist at the age of 15 in his hometown Brockville for The Recorder and Times. His bylines over the years since include The Windsor Star, The Toronto Sunday Sun, and The Toronto Star as the movie critic. But his writing does not just stop there. He has written and published novels, non-fiction books, magazine articles, and screenplays, working with such well-known directors as John Boorman (Point Blank, Deliverance) and Roland Joffe (The Mission, The Killing Fields).
As Ron's first reader of each new work, I couldn't wait to read his latest novel, Death at the Savoy. Set in the swinging 60s, it takes place at the legendary Savoy hotel in London and features a plucky heroine. Not surprisingly it has been picked up by Hollywood producers to be turned into a Movie/TV series.
Written by Kathy Lenhoff – remarkable wife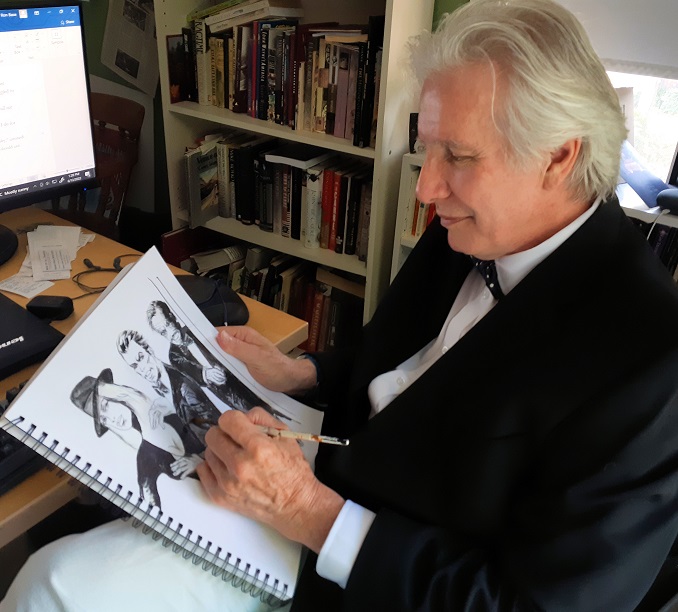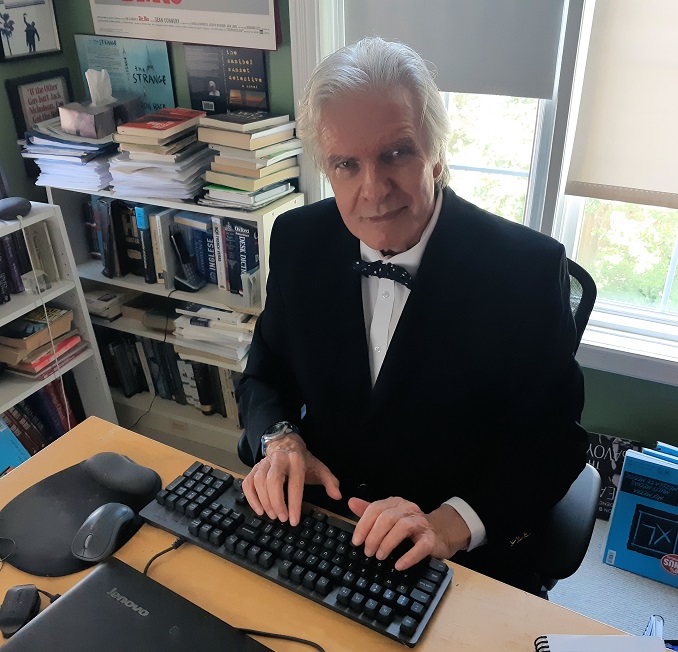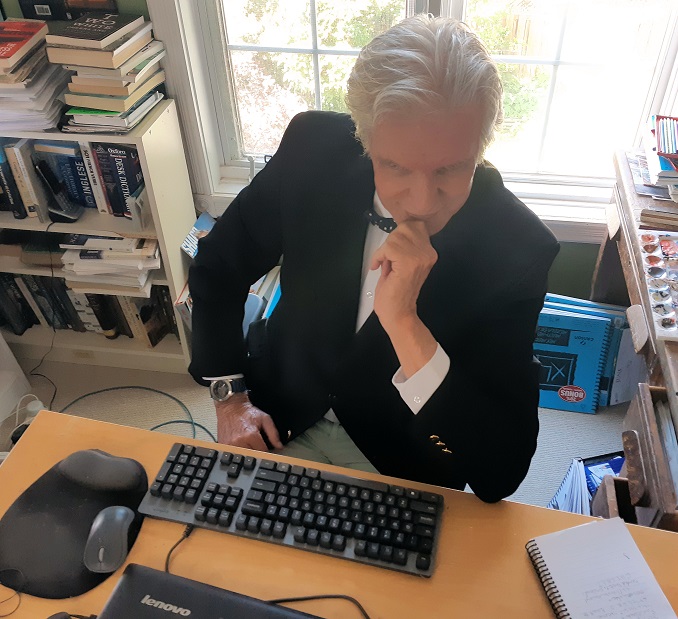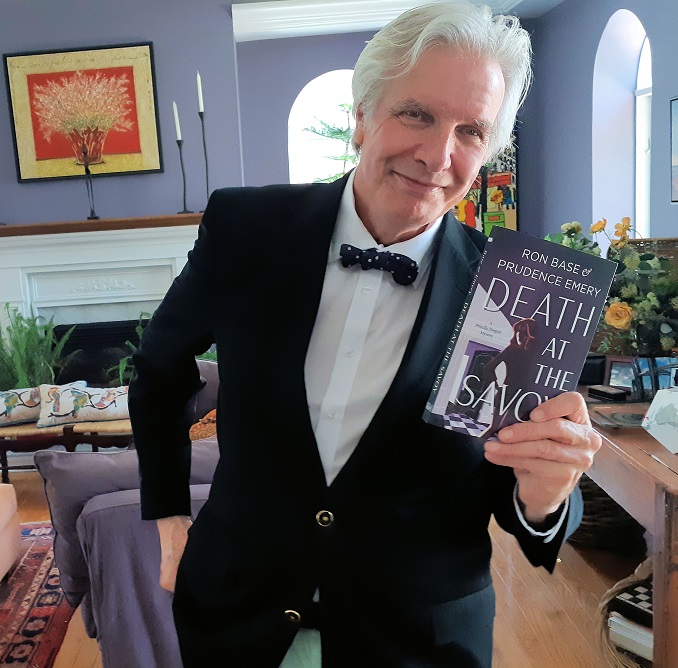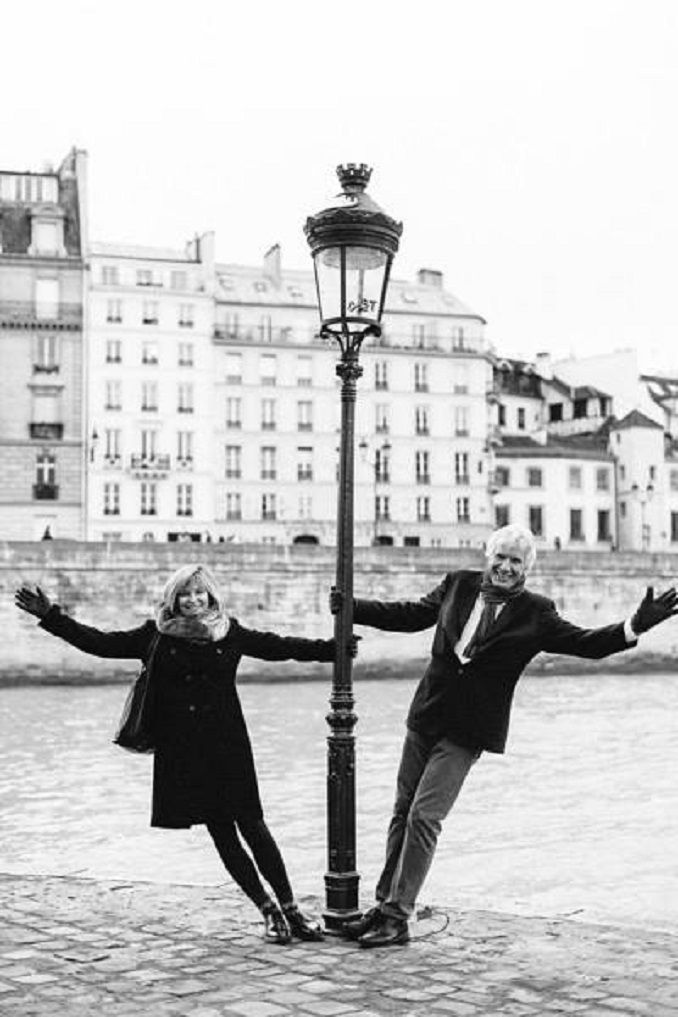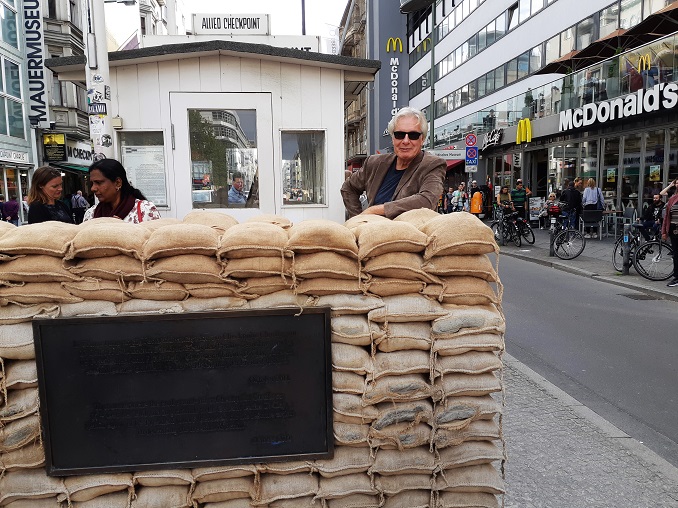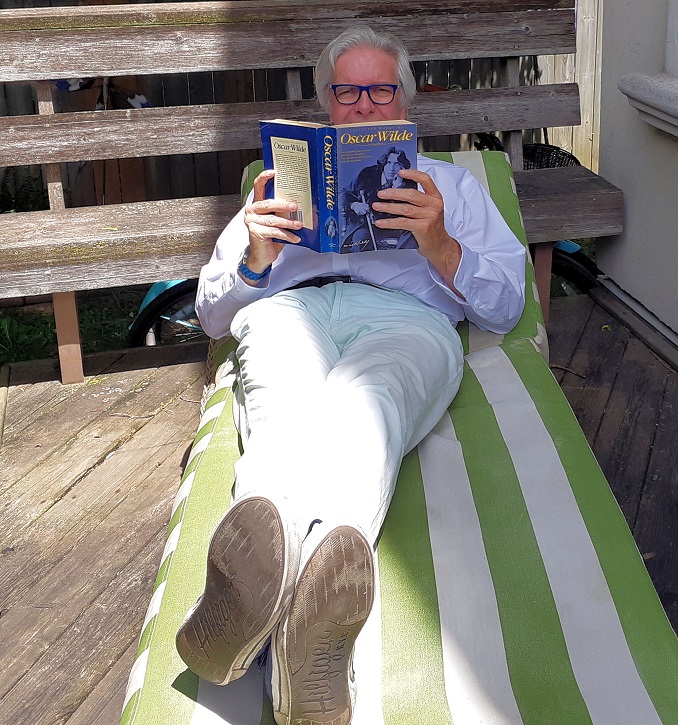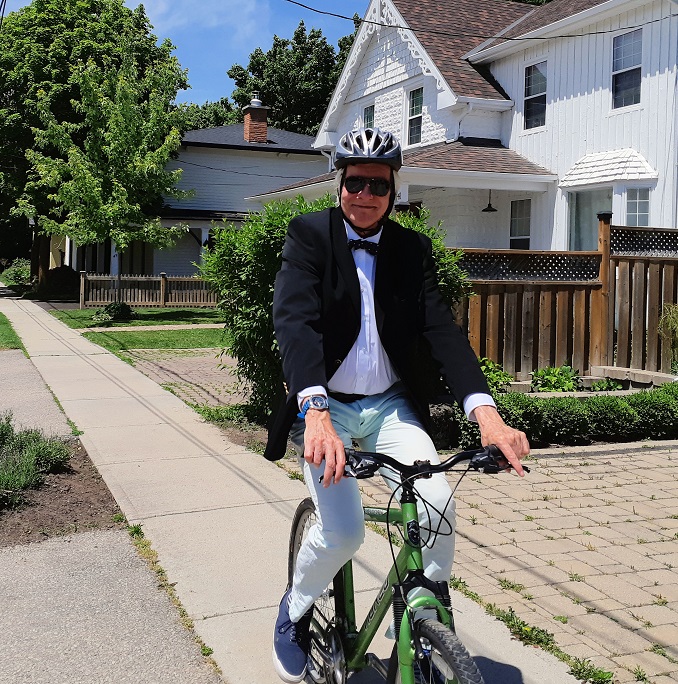 ***
Which 'hood are you in?
Milton, Ontario. Once upon a time, this former farming community was about forty-five minutes west of Toronto, below the Niagara Escarpment. Now with the traffic congestion. we're lucky to reach Toronto in an hour. I was dragged here kicking and screaming from Montreal. Fifteen years later, I love it.
What do you do?
I write. That's all I do. That's about all I can do. I've been writing professionally since I was fifteen years old. Writing something down saved me. It was the magic carpet ride out of small-town Ontario. Writing has taken me around the world, into places I would never have expected to go in a million years to meet just about everybody who was anybody and quite a few people who weren't anything but were darned interesting nonetheless.
On occasion, I have earned a lot of money writing. Mostly I've earned a little money writing. At times I haven't earned anything at all. It doesn't matter. I keep writing. Someday I will get the writing right. But not today. And probably not tomorrow. But I keep trying.
What Are You Working On?
I've recently completed a spy novel titled The Canadian. Along with my delightful collaborator, Prudence Emery, work has started on the third Priscilla Tempest novel titled Princess of the Savoy. The Sanibel Sunset Detective Goes to the Movies, the 14th installment in a Florida-set series of mystery novels is also in the works.
Where Can We Find Your Work?
Written in collaboration with the delightful Prudence Emery, Death at the Savoy is a humorous mystery set in 1968 at London's iconic Savoy Hotel, featuring our indefatigable heroine, Priscilla Tempest, and a dead body or two. Los Angeles-based The Ponti Company is producing a television adaptation of the book. A major Paris, France publisher has acquired the rights. The book is available on Amazon and online at Chapters Indigo. Or your favourite independent bookstore will be happy to order Death at the Savoy for you if they don't already carry it. Please check out my website.