My name is Sophia Leopold-Muresan. I was born in Toronto and had shown an interest in art at a very young age. I was only two and a half years old when I started colouring books and in less than six months I gradually moved to creating my own drawings, sketches and compositions. I was closely observed and taught by my uncle, the Romanian philosopher, Vianu Muresan, who spent three years educating me: "What Sophia did have from the very beginning of her preoccupation with drawing was an exuberant imagination, a skillful hand, an accurate line and the ability to perform an intuitive dance on the sheet of paper without trying to imitate something or to produce perfect copies of the things around her." He then published a book, Sophia Leopold – Playing and Making Art, in 2015. At the age of three and a half, I had the first solo exhibition, very well attended and admired by close friends and community. The following two years, I was invited to exhibit my art in the Distillery District by the owner of the Eskimo Art Gallery. Since then, I had over twenty art shows in Toronto, Hamilton, a virtual one in Romania and for the University of Granada, Spain.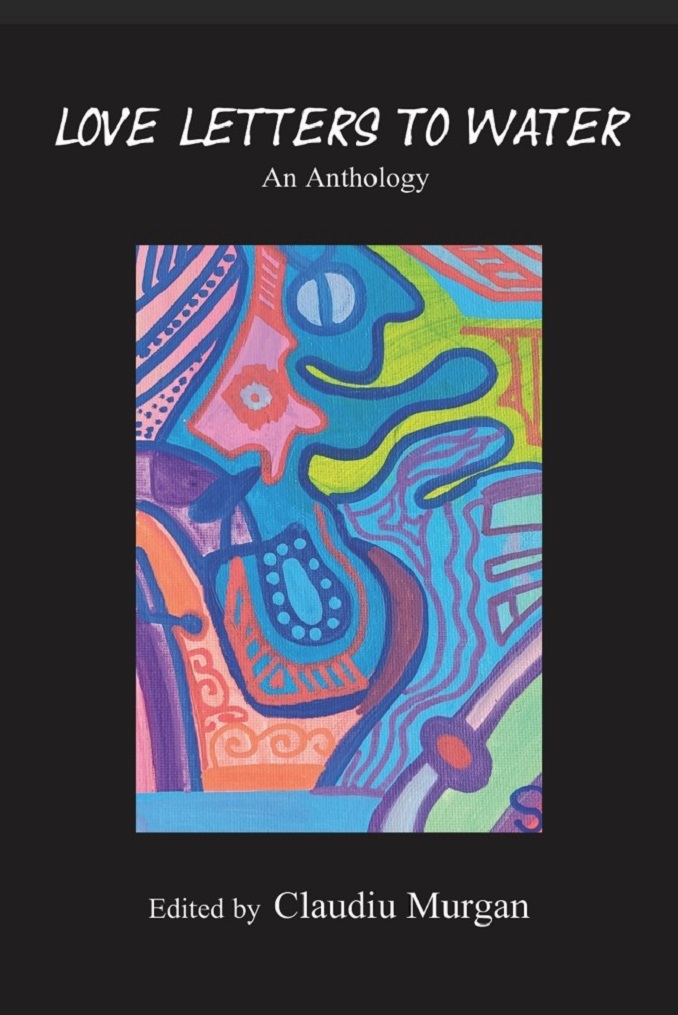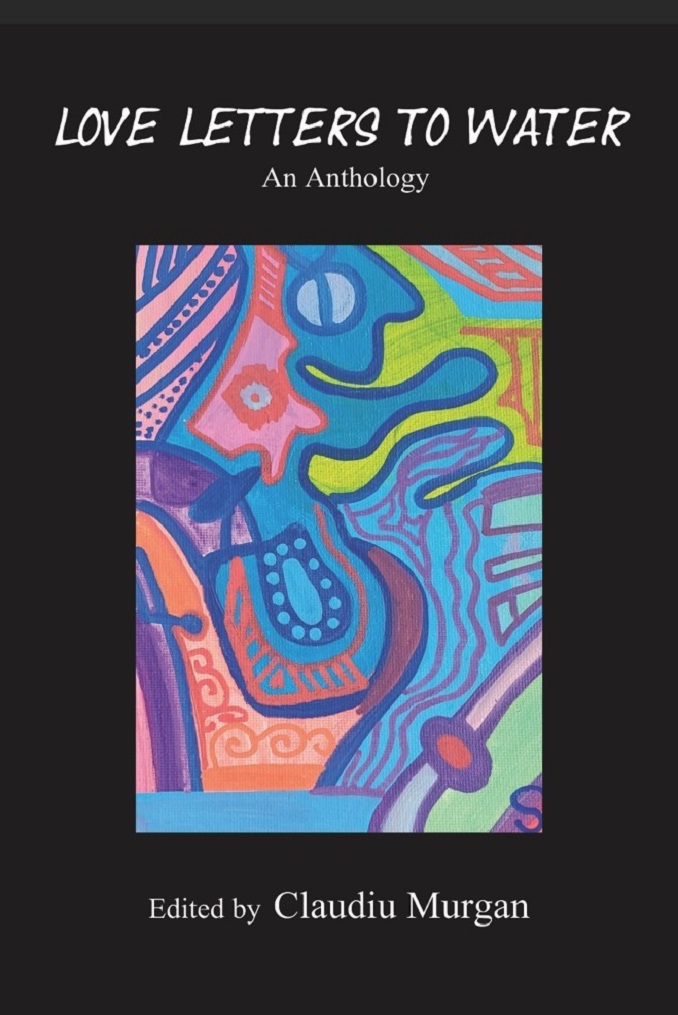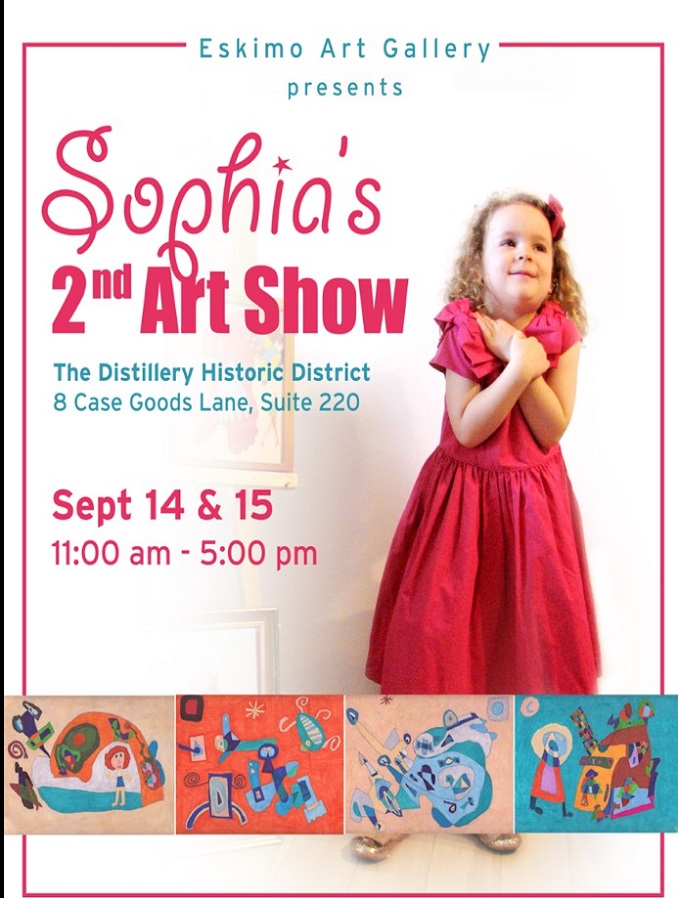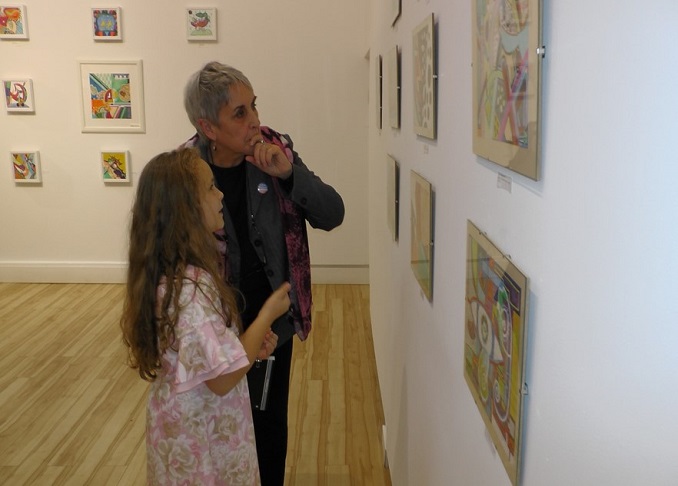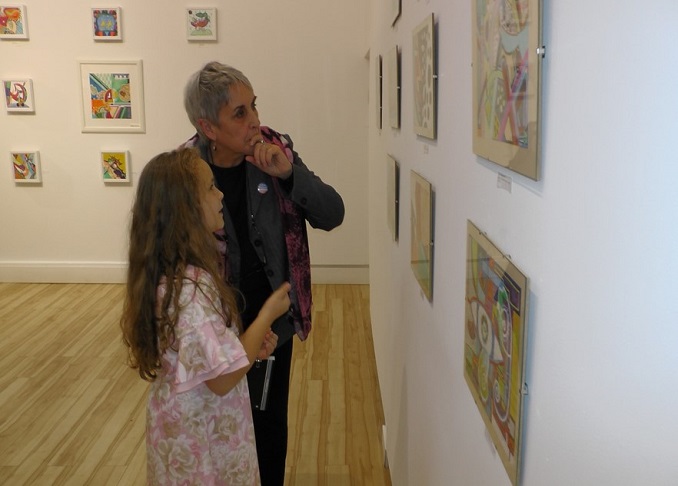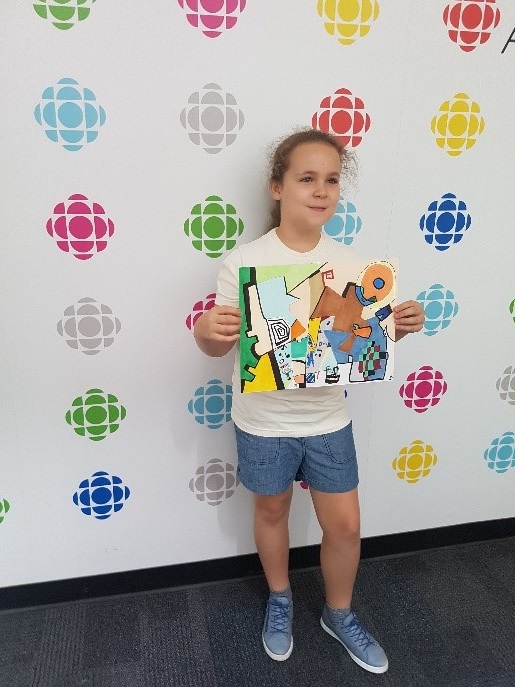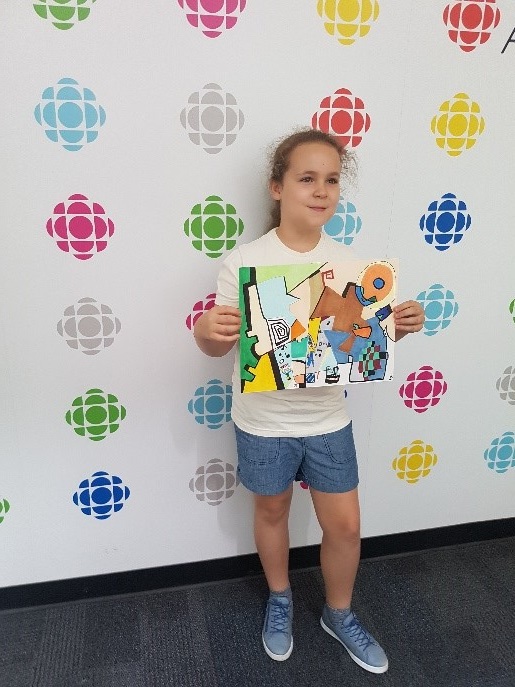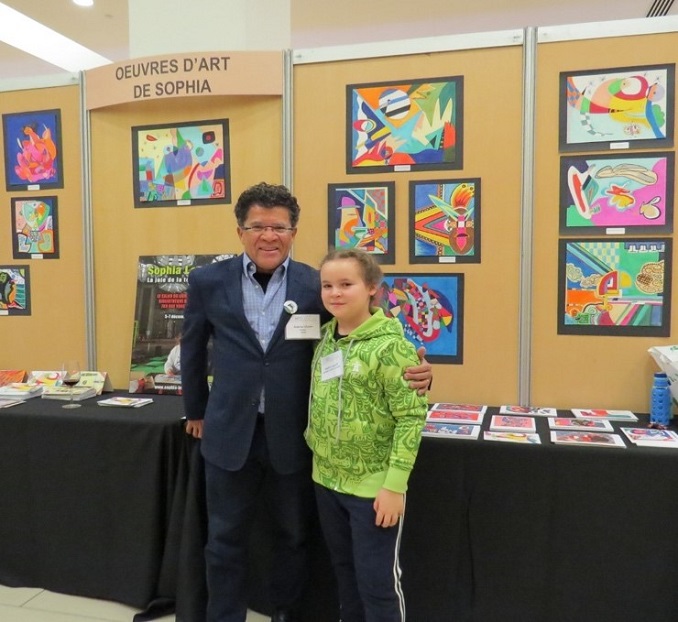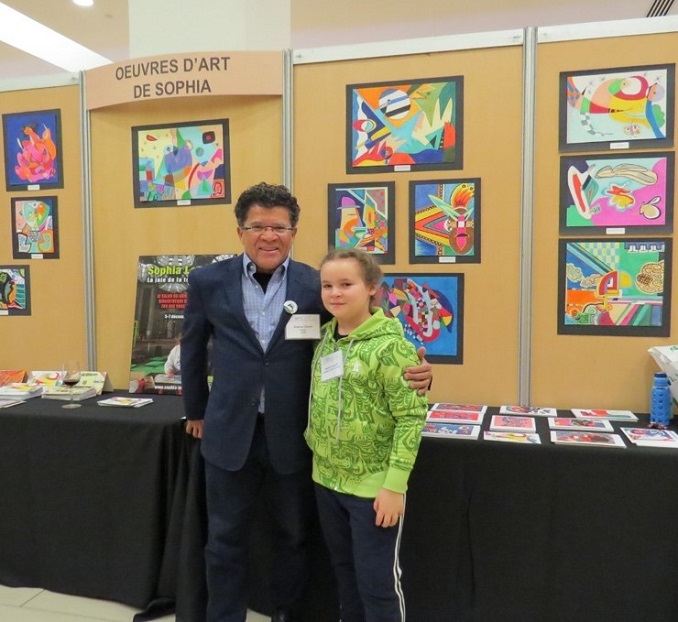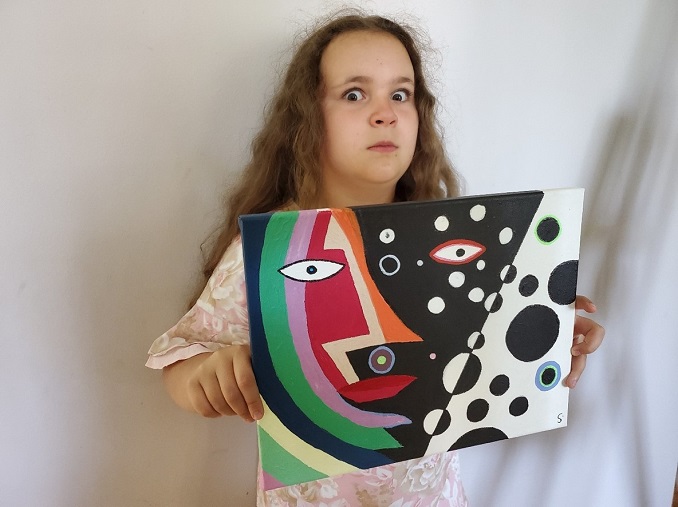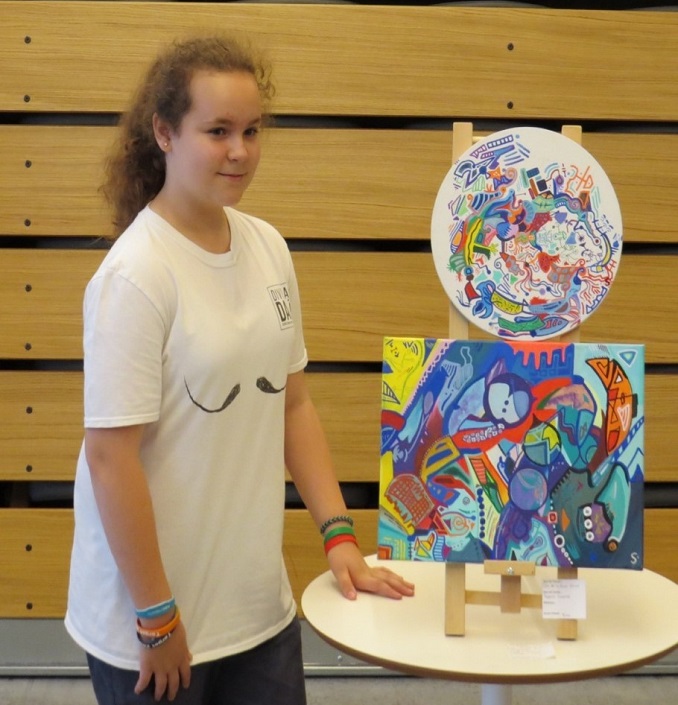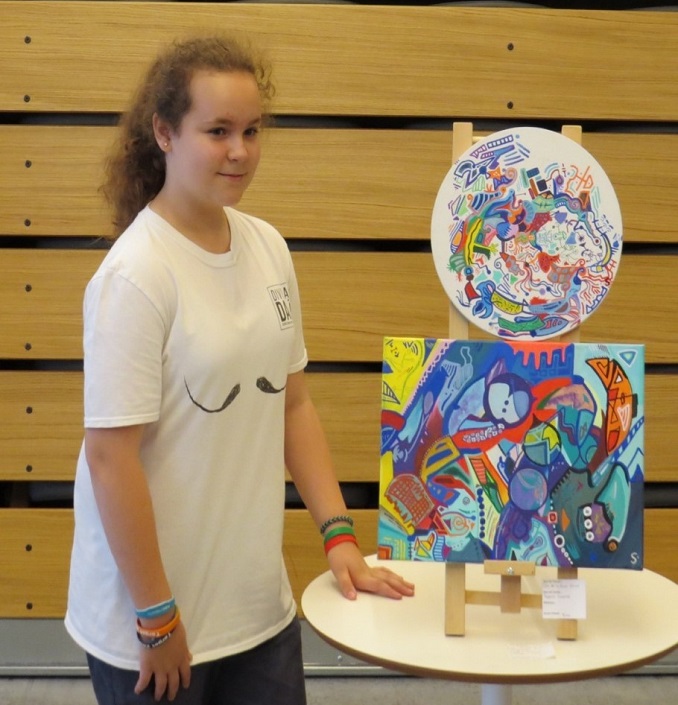 ***
Which hood are you in?
I have been living my best life in the St Lawrence Market area for fourteen years. I love spending time in the Distillery District and in St. Lawrence Market because each time I go there, it is a completely different experience, thanks to the different activities and shows organized. In the meantime, most of the vendors are like my family.
What do you do?
I am currently a grade nine student and besides my formal education, I play the piano, accordion and clarinet. I am also learning Spanish and German (my fifth and sixth languages), draw, paint and sketch. I spend time with my two cats, Eclipse and Klaus while reading. I like videogames, (such amazing graphic art!), but I also love riding my bike or playing sports with my friends. I know it sounds a lot, but really my main interests are painting, music and reading.
What are you currently working on?
I am quietly planning my ten-year of painting anniversary with my artwork for the spring of 2023. Firstly, I am finishing paintings that I did not get the chance to finish during the summer break. Secondly, I have to organize them in different groups: by years and by themes as well: what is my message with each group of paintings. Thirdly, I am planning together with my father a surprise for the exposition, which I believe it will be revolutionary. Unfortunately, I can't unveil it but I am really excited for it!
Where can we find your work?
As I mentioned, we are preparing a big art show, which we will announce on all our social media platforms. We are working on uploading the new paintings to my website. I am also thinking to try out Instagram in the near future.