The Fired-Up Gala is a charitable event that sees all proceeds go to the SickKids Foundation. 50% will go towards the Burn & Plastics Unit and the other 50% will be dedicated to the highest priority needs at the hospital. We spoke with Roxy Zapala to find out more about them.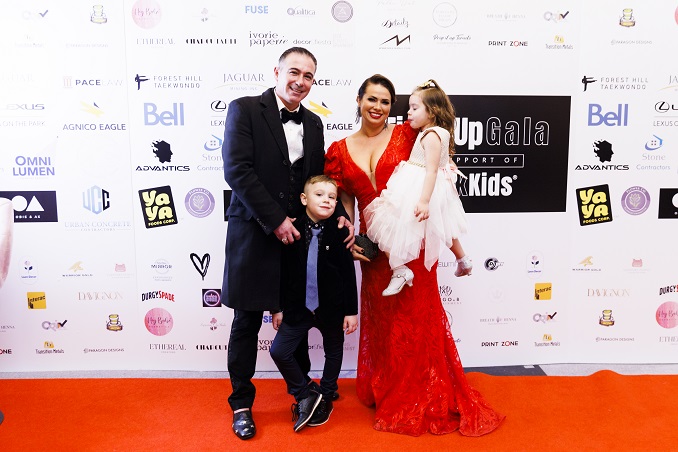 Describe your charity/non-profit/volunteer work in a few sentences.
We're putting together a charity gala called the Fired-Up Gala in support of SickKids. The first annual event took place on Feb 24th, 2023. All proceeds from this event went to the SickKids Foundation, specifically 50% towards the Burn & Plastics Unit and the other 50% was dedicated to the highest priority needs (unrestricted) at the hospital.
What problem does it aim to solve?
We are trying to shine a light on the incredible work of the burn unit at the SickKids hospital and promote burn prevention. However, we didn't want to restrict the event to benefit solely the burn unit. We wanted to make sure
that any of the units that needed immediate help and funding would also benefit from this fundraiser. This gives an opportunity to anyone who supports the hospital to be a part of the event, knowing that more than just one part of SickKids will be helped.
When did you start/join it?
I originally started planning the event at the end of 2019, a year after my son's burn accident. The first Fired-Up Gala was scheduled to take place in Feb of 2021, but unfortunately due to Covid, it got moved to Feb 2022, and then once
again to Feb 2023.
What made you want to get involved?
On Nov 26th, 2018, a very unfortunate incident took place and changed my life forever. My then 21-month-old son, Levi was rushed to SickKids Hospital with third-degree burns to his face, chest, and left arm caused by steaming water from a baby milk warmer. After all the shock of the accident wore off and we were able to focus back on our daily lives, I thought about what we could do to give back to this amazing hospital. Since I own an event planning firm, a fundraising gala seemed like the perfect opportunity to raise funds. Planning unforgettable events is what
I have a great passion for and know very well, so I'm hoping we can continue hosting Fired-Up Gala year after year.
What was the situation like when you started?
When my son had the accident, we first went to SickKids and the new hospital wasn't being built yet. The plans were in order at that time, but the construction hadn't started at that time. This was also pre-Covid so even though the hospital was always busy, the busy times were yet to come.
How has it changed since?
The burn unit saw a significant increase in patients being brought in during Covid because of so many at-home accidents. Other parts of SickKids also have gone through an increased amount of young patients, especially in the last several months with so many children being brought in with respiratory illnesses. The hospital is in desperate need of help and support to continue servicing all the young patients and also to open the doors of their new state-of-the-art building.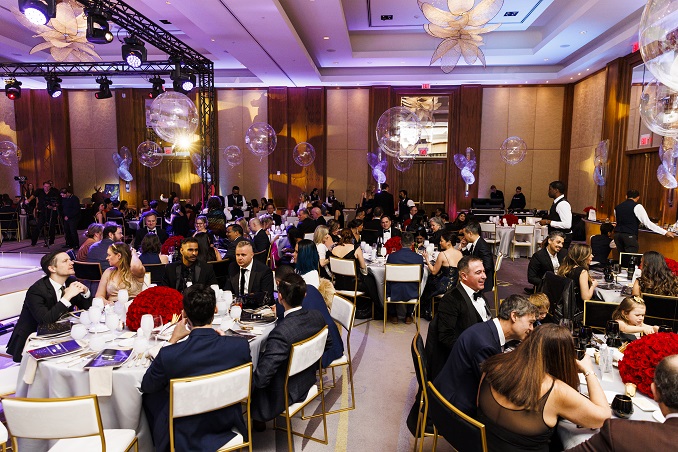 What more needs to be done?
I think that the burn unit at SickKids is very underrated. I don't think many people know or realize the amount of children that are treated at 8C every year (approx 400). It is one of the largest and best-performing children's burn
units in North America, but not many people know about it. I think we need to spread awareness about burn prevention but also showcase and promote the amazing work that is being done to help burn victims and their families.
How can our readers help?
Sponsor a table at our gala, purchase tickets, bid on our silent auction items, donate to the cause – all of this can be found and accessed through our event website.
PAY IT FORWARD: What is another local charity that you love?
Capes for Kids, and during the holiday season the Toronto Star Santa Claus Fund.