Mirror Mirror is a non-profit organization that works with women to elevate their self-esteem & confidence and help them to build a solid mindset. We had the chance to speak with Founder and Mindset trainer Rosetta Qadhi to find out more about them.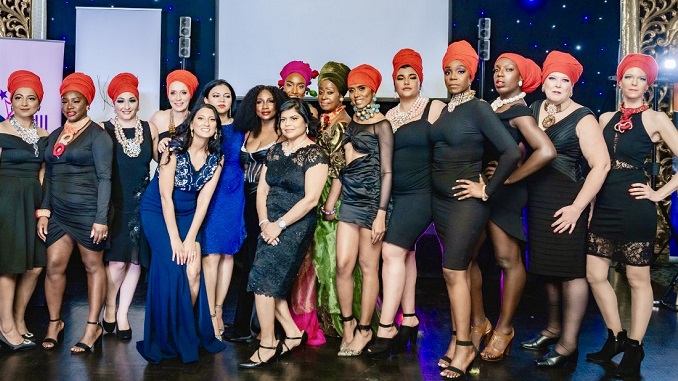 Describe your charity/non-profit/volunteer work in a few sentences.
We work with women who have low self-esteem & confidence and help them to build a solid mindset. We work on minimizing that inner critic, challenging their beliefs about themselves, and replacing any negative core beliefs with ones that will uplift and propel them forward. Furthermore, we work on replacing any negative habits with empowering ones. We continue by diving deep into their emotions. Hence, they gain clarity on why they feel the way they feel and the origination of those feelings to gain freedom mentally, emotionally, and psychologically.
At the end of the six-week mindset program, these women walk away feeling like new people and get to walk down the runway in lingerie to showcase the new love and acceptance they have developed for themselves.
What problem does it aim to solve?
We aim to build self-esteem and confidence in women so they can learn to love and accept themselves and their bodies the way they are.
According to the National Bureau of Economic Research, nearly 80%of women struggle with low self-esteem and shy away from self-advocacy at work. Poor self-esteem often results in depression, anxiety and ongoing physical health
issues. As a result, women grow up feeling like they are"not enough" or "not worthy ."The Mirror Mirror program seeks to inspire, encourage and help these women heal from low self-esteem and other mental, emotional, and
psychological issues.
When did you start/join it?
I officially started the program in November 2020. I spent a year developing my six-week mindset training, and another six months contemplating whether it was a good idea to have these ladies walk the runway in lingerie.
What made you want to get involved?
I created this program because after giving birth to my son, my body changed, and I no longer felt good about myself; my self-esteem and confidence went down, so I began developing myself from the inside out. I spent years learning about who I was, expanding my mind, and developing my soul so that I could live in peace and harmony with myself.
As an entrepreneur, I knew that self-confidence and being uncomfortable are essential traits to live a happy, productive, and successful life. Thus, I spent months doing things that made me uncomfortable.
What was the situation like when you started?
In the beginning, it was difficult to help these women realize that there is nothing wrong with them for feeling the way they do about their bodies and that having low self-confidence and esteem is nothing to be ashamed of.
Also, I only had a few models for the runway when we started, as most everyday women shy away from walking a runway in lingerie. Some feel lingerie is only for younger women or women with sexy bodies, which it is not. To me, sexy is a mindset, and anyone can look and feel sexy in whatever they choose to wear.
More so than that, for anyone to become successful in their careers, to evolve and become the best version of themselves, they must confront their fears and get out of their comfort zones. Many women put themselves in this little bubble because it is safe, so they never really get to live a fulfilled and happy life.
How has it changed since?
Now, the everyday woman is waking up. They are beginning to think for themselves and realize that self-esteem, body acceptance and self-love are starting points for a prosperous life.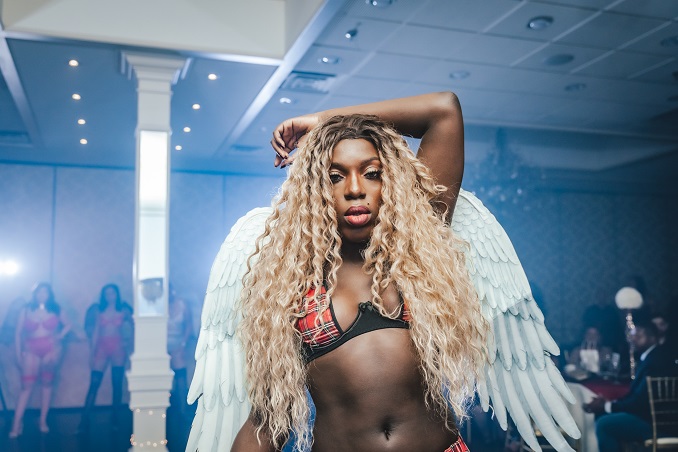 What more needs to be done?
We need to spread the word! There are many women in the world right now struggling, to build their self-esteem and confidence, especially those who have undergone traumatic experiences.
Women are struggling to find their voice, looking for a safe place to hide, wanting to belong, and wishing they had someone to talk to without judgment, but most do not have the resources to get the help they are yearning for.
How can our readers help?
We need the support of our community, province, and country to help fund the cost of the mindset training and runway show. We are fully committed to doing more, but we need your kind support to achieve all we have drafted for our upcoming event and reach more women struggling with these issues.
We want to continue making strides in helping these women realize that empowerment comes in all shapes, sizes, and ages. These women need to know that they can take control at any time and do anything they want, even walk a
runway!
Where can we follow you?
Instagram | Facebook | Rosetta Qadhi
PAY IT FORWARD: What is an awesome local charity that you love?
The after-breast cancer society. This charity also builds self-confidence in women who have had a mastectomy or bilateral mastectomy.