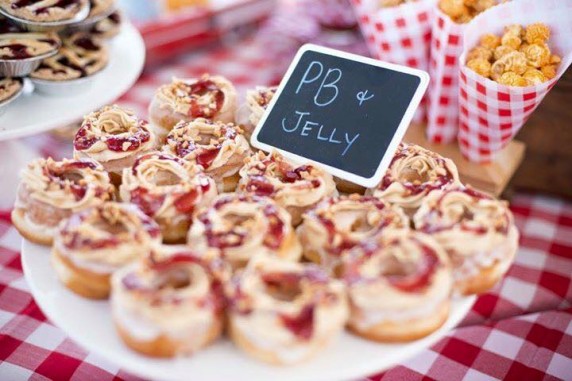 There are desserts and then there are desserts. In this city, and for a year and a half, I've been visiting one North Toronto outpost to get my sweet fixings. The Rolling Pin (3429 Yonge Street) is like a comfort zone from years gone, and finding that sweet spot between guilt and pleasure. As winners of the Food Network's hit TV show Donut Showdown, it's not only uptown's favourite gourmet donut destination but a bakery that brings out the kid in many of us.
The pin-up girl logo says it all. It's fun and definitely an eye-full. Hanging out here on several afternoons made me appreciate more than what the eye can see. When you hear the enthusiasm of customers (newbies and seasoned) it's pure joy. But what's exciting for me is to hear the chefs and the owners discuss their next creation or testing out a recipe right in front of my eyes. Part of the working kitchen gives patrons an up close look at what's happening. On another level of the building is a full-on kitchen that churns out even more sweets everyday fresh from scratch.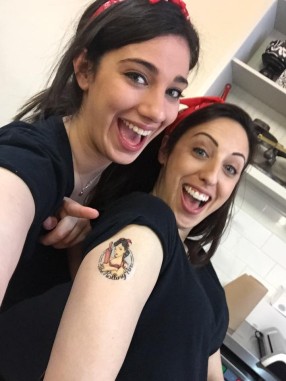 Having chatted with co-owners Vanessa and Isabelle on several occasions, they've got quite a passion for sweets. They aren't ones to shy away from experimenting either. Taking sweets to the next level is why they challenge themselves each and every day. Creating exciting new  donut flavours, cakes, cupcakes, pies, cookies and bars is nothing new for them but there have been a few occurrences when they've brought out surprises. They were one of the first ones in the city to do gourmet Pop Tarts and Flakies. Both extraordinarily and insanely good.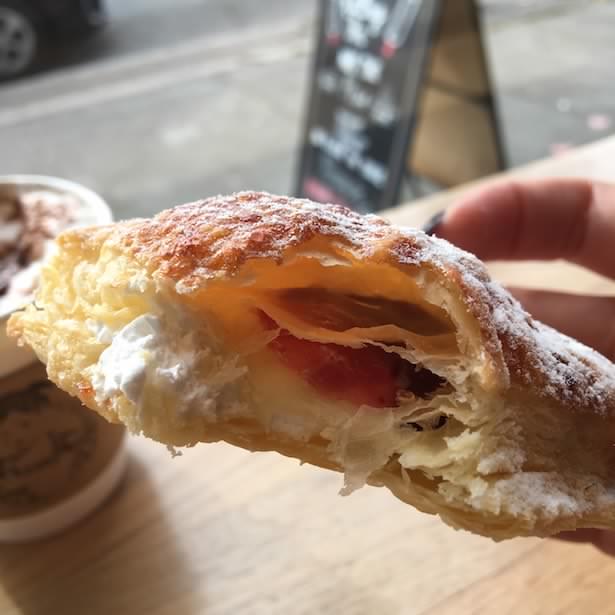 What makes this bakery different is that there is no shortage of goodness in each pastry they offer. As a home baker myself, I tend to load up on fillings and extra goo since most bakeries will hold back for cost saving measures. Not here. Not the Rolling Pin. They make their desserts full of flavours and bursting with ingredients. Their donut fillings are "jacked up" so at times you could have PB&J oozing down your arm and it's sooooo good.
And they're up for any challenge. For my birthday last year, I had visited and chatted with the owners about an Italian Rum filled cake that I had when I was a child. Our family lived on Ossington in my early years and for our birthdays dad would get this special cake. I hadn't seen it in ages but Isabelle knew exactly what I was talking about. Having worked in Italian bakeries she had offered to make the cake. It brought tears to my eyes as it was exactly how I had remembered it.
I walked in one day and they had mentioned that they were making massive donut cakes. Our next birthday celebration definitely had me ordering not one …but two. A real hit and the photo posted on Instagram went completely viral being reposted over and over again.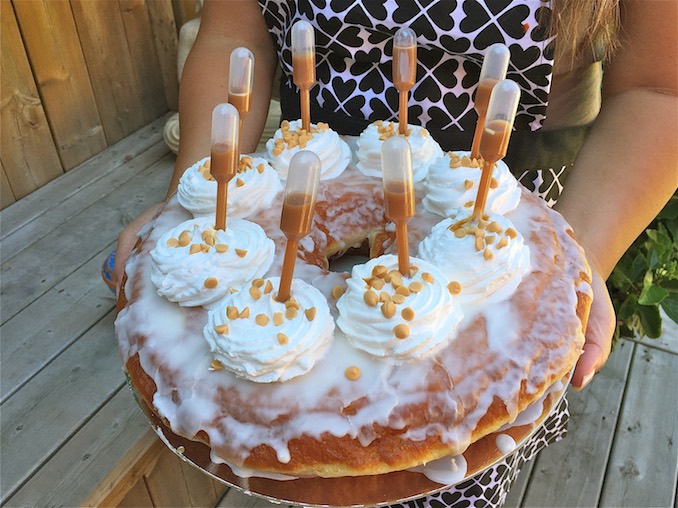 The Rolling Pin seems to have a lot of fun with their customers. For those nationally recognized days like Macaron Day, they are usually scheming weeks in advance. A few days ago, I had popped in to order the Campfire cake for a special occasion when I overheard them talking about National Nutella Day. UM, WHAT?! Yep, it's February 5th and they are gearing up and the line up looks pretty insane! Want a sneak peek? Go to their Instagram page.
To learn more, visit their website.