Summer is around the corner. Now that the COVID lockdown restrictions are winding down, there are lots of exciting new limited-time menu features to look forward to. Zitto Zitto Taverna, a top Sicilian-inspired dining spot in Toronto's Little Italy, freshly launched its ZZT Bar and summer menu. And we are so here for its sleek, Mediterranean-inspired cocktail and wine bar.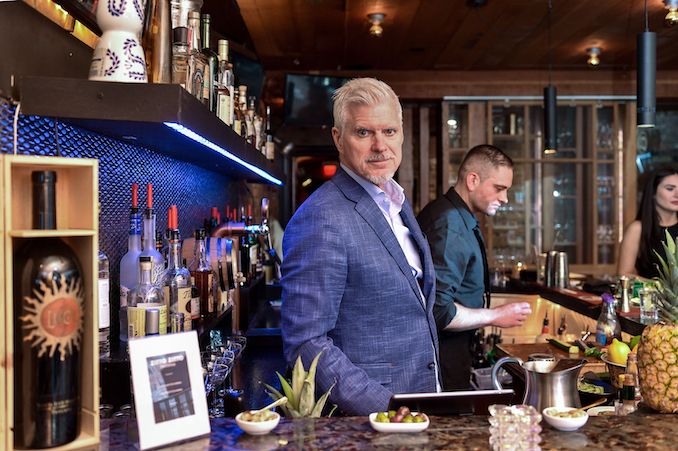 It was such an enriching experience visiting this elevated space jammed with an intimate, luxurious ambiance that leaves you energized after a long day. Located at 593 College Street, ZZT Bar is a sophisticated, seductive space with its floor-to-ceiling exposed brick walls, gold accents and standout marbled bar. Owned by the phenomenal couple Anita Mancuso and Alan Thomson, Zitto Zitto Tarvena is a powerhouse devoted to creating memorable experiences for guests and their families.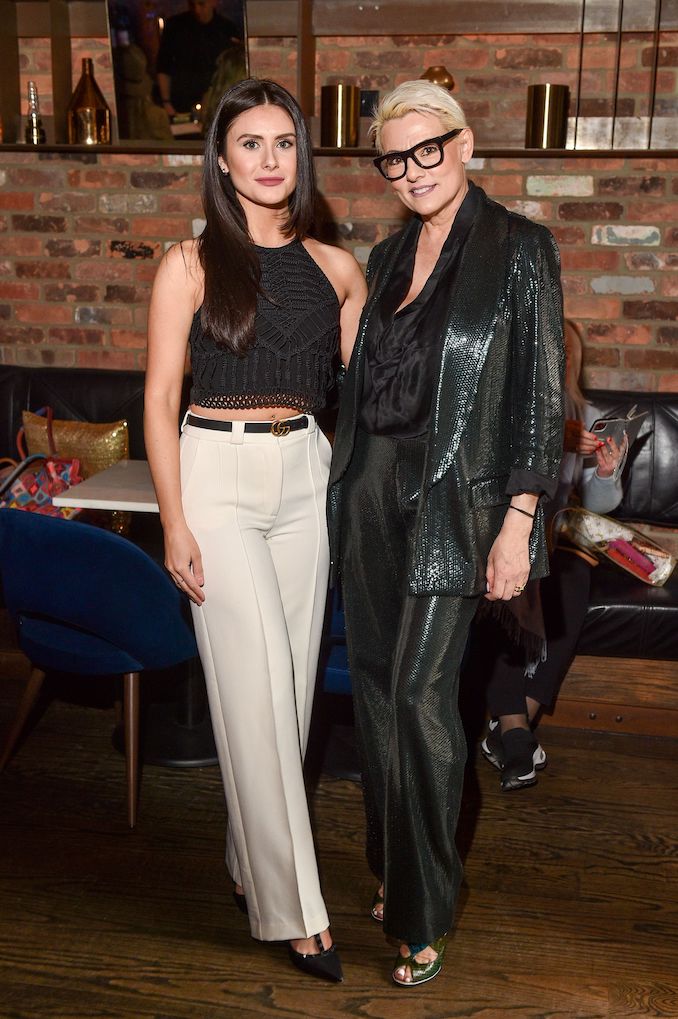 And it's no surprise that we were greeted warmly with a delectable lineup of cocktails and the quintessential marinated warm olives ($7). The server kicked off with the Lavanda Spritz in chic crystal glasses. A great way for us to lounge just before dining away. Guests will cherish moments in the bar spot which accommodates up to 20 guests seated and 30 guests standing.
When you are in the mood for an after-work drink, a casual night out with a plus one, on a date night, or a small cocktail reception, then this a perfect go-to spot for you. Next up, we selected from an array of flavourful drinks to further satisfy our sweet tooth. The Palermo Paloma, Espresso Martini, and the Zitto Rum Punch deserve a resonant shout-out.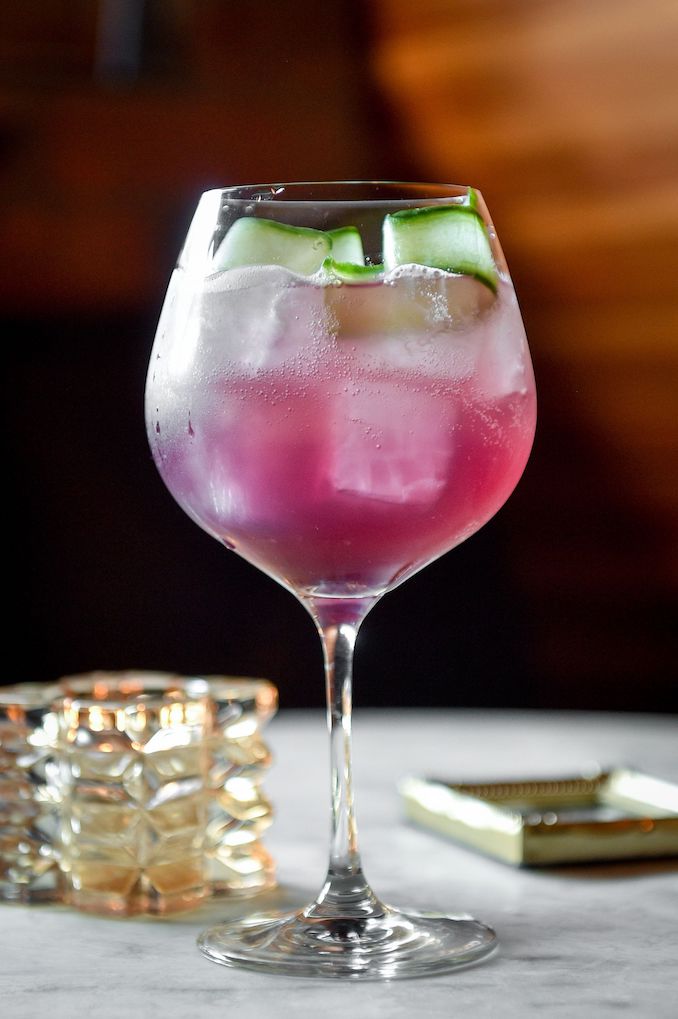 The culinary setting was led by Executive Chef Alessandro Militello. Already known for its creative pasta dishes and grilled meats, we were left drooling for the exquisite new piattini menu flavourful Sicilian bites. The exclusive summer menu was up next. We opted for a sizzling Tartare Di Tonno ($20). We wanted delicacies that are spiced up Italian style since everything was made in-house, and this meal included Ahi tuna tartare, avocado, sesame oil and ravanillo aioli.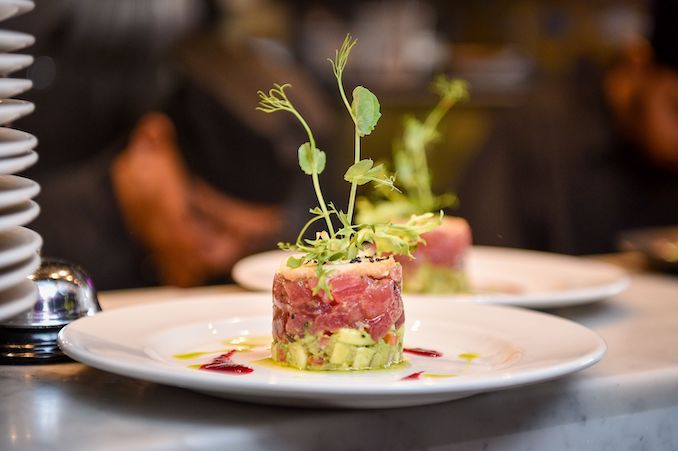 Another tempting dish that was served is the Fettucine alla Lido ($26) which constitutes Seared Sword Fish, fried eggplant, roasted cherry tomato and mint in garlic and evoo. This dish is a perfect blend of heat and ripe seasoning. I mustn't forget the mouth-watering Anatra ai Frutti di Bosco (35$). I like that the food is savoury, enjoyable, and sharable. Such a cozy moment to share a large portion of your food with someone special. A mix of Pan seared Muscovy Duck Breast garnished with a wild Ontario berry sauce, it proved to be a fan favourite.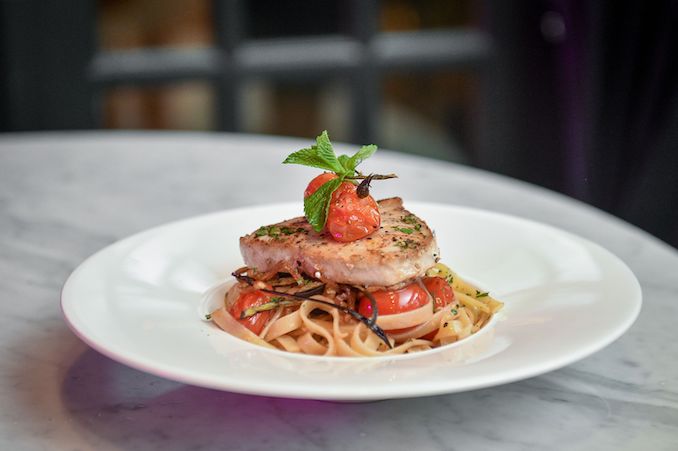 Other superb food items include the Carpaccio di Cervo ($23), Pepper encrusted Quebec Venison tenderloin with wild berries, lemon and evoo and the Risotto Profumi di Mare which includes pan seared British Columbia scallops, Prosecco rose and lime. Complimenting these delicious cuisine with Raspberry Pannacotta and Madagascar Vanilla and Sicilian Pistacchio Tiramisu was so much worth the eventful adventure.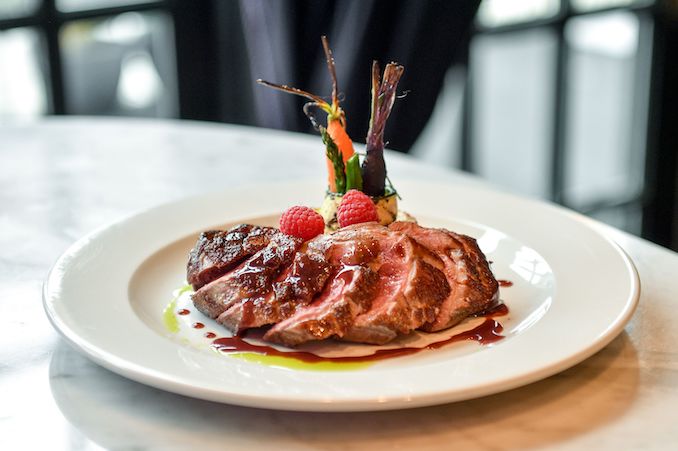 If you are looking to cool off just ahead of patio season, then Zitto Zitto Taverna will excite you with their carefully curated cocktail list, accommodate your dietary needs and make you feel like you're on the Sicilian seaside. You don't want to miss checking out this welcoming environment that will make you come back for more.