Cinephiles, step aside, the literati are having their moment.
Barely a week after the (mostly fabulous) Toronto International Film Festival, the city welcomed a host of superstar writers – many Canadian (Donoghue! Atwood!), just as many not (short story master Richard Ford! Booker winner Anne Enright!) – for another festival's worth of captivating performance, intellectual discourse, and celebrity autograph hunting.
The festival formerly known as IFOA – and let's be real, TIFA is a much better name our post-TIFF festivities – showcases everything from children's books to romance novels to the most challenging of contemporary literature.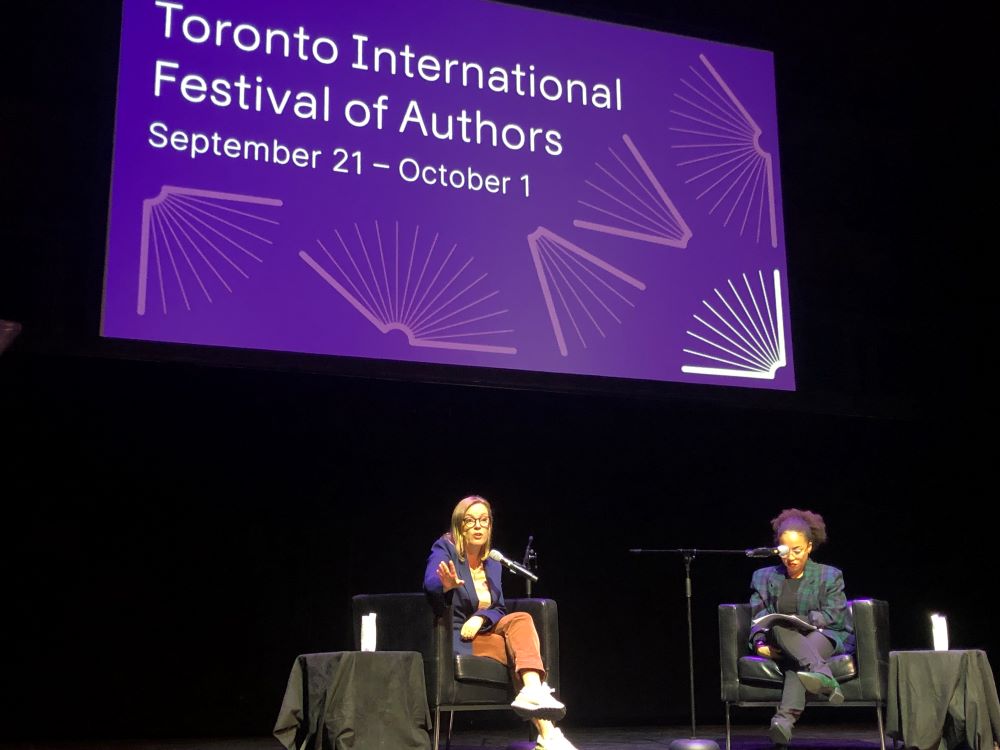 Over the years, TIFA has expanded from its humble origins – a few, mostly local authors kicking back at the Harbourfront Centre to chat about their recent work – to a major event on the literary landscape, expanding, first, beyond Canada's borders and, second, beyond its focus on English-language literature. As of 2023, dance, music, and spoken word are all part of TIFA's DNA, as is, in a welcome recent development, non-English literature.
And so, highlights of this year's TIFA have included a sold-out performance of the fabled storytelling event The Moth, a Margaret Atwood-Jesse Eisenberg live reading, and bilingual events featuring the best of Arabic, Catalan, and Tamil literature.
Of course, the real meat of the festival remains its author showcases. Sarah Polley was, as always, a delight, describing her transition from child actor to Oscar-winning filmmaker to award-winning author. While the event should have focussed more on her burgeoning literary career – and the extraordinary memoir/essay collection Run Towards the Danger, winner of the 2022 Toronto Book Award – her stories about life on film sets, the impact of winning last year's Oscar for Best Adapted Screenplay, and her recovery from her devastating concussion (as detailed in her essay collection) were nevertheless fascinating.
Emma Donoghue, the Irish-Canadian author – herself an Oscar nominee, for her adaptation of her own novel Room – was another big draw of this year's festival. Since the outsized success of her fifth novel Room (2010, with the film arriving in 2015), Donoghue has gone on to have a respectable literary career with novels such as the genre- (and gender-)bending mystery novel Frog Music (2014), the "holy anorexia" novel The Wonder (2016, itself adapted into a film in 2022), and her latest, the appropriately isolation-themed Haven (2022), released at the tail end of the COVID pandemic. As always, Donoghue was a delightful raconteur with a fantastic sense of humour, notwithstanding the often morbid subject matter of her work.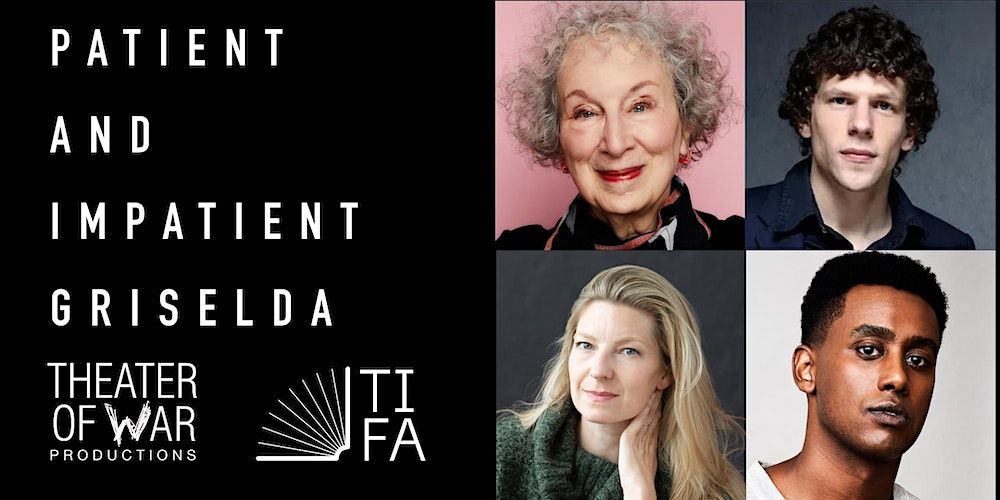 Performance, too, played a major role at this year's TIFA.
Probably the best of the bunch was a rare northern appearance from The Moth, uprooted from its New York environs for one night only at the lovely Koerner Hall. Featuring a mix of local and U.S.-based storytellers and hosted by Canadian comedian Ophira Eisenberg (best known for the podcast "Ask Me Another"), The Moth proved a wonderful evening of stories hilarious, sad, and deeply moving. Our favourite – Deonna Marie Cattledge on her journey from drug addiction to a career as a classically trained opera singer – had the house in tears. (And for those looking for more, keep an eye out for the Toronto Storytelling Festival, which returns in Spring 2024.)
We're excited too for the unusual Patient & Impatient Griselda, a staged reading/community discussion (Saturday, September 30 at 5pm), inspired by Giovanni Boccaccio's 14th century story of "Griselda", written in Italy at the height of the bubonic plague. Boccaccio's Griselda, itself a reinterpretation of an older story, tells of a woman's endless suffering at the hands of a vicious and abusive husband. Once held up as a paragon of obedience, the original "patient" Griselda is then set to give way to, in Margaret Atwood's reimagining, a decidedly less patient figure who turns the tables on her husband.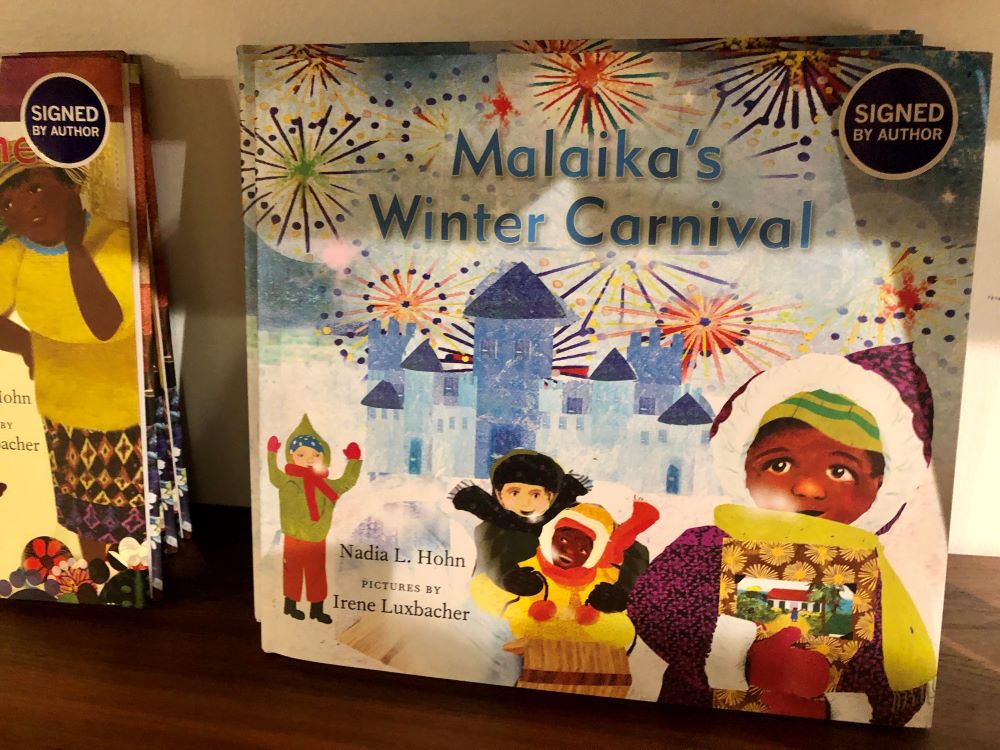 We haven't even begun to scratch the surface of what TIFA had to offer, from its kid-friendly events – local author Nadia L. Holm was on hand with her delightful Malaika book series – to the Swings art installation/performance on the Harbourfront Centre West Lawn, there was something for everyone this year.
TIFA closes out on September 30th, the National Day for Truth and Reconciliation, with a host of events appropriate for the occasion. The most exciting on our radar is a reading/Q&A with legendary Cree author Michelle Good. The author of the award-winning Five Little Indians (2020) will be reading from her new essay collection, Truth Telling, which shares stories of the contemporary Indigenous experience.
But TIFA doesn't stop there. Year-round, TIFA organizes and hosts events across the city, from author talks to special performances to workshops for young writers. Stay tuned to the TIFA website for all the latest and greatest from Toronto's literary scene.