In a recent press release, Les Femmes Fatales, Canada's first and longest-running burlesque troupe for queer women and femmes of colour, announced that they are renouncing their title as the Pride Toronto 2023 BIPOC Honoured Ambassadors. Despite promises of title recognition, promotion across various Pride Toronto promotional materials, content creation, media interviews, and a featured spot at the beginning of the Pride parade, the troupe claims that these promises largely went unfulfilled. They have been ignored by Pride Toronto, shut out from performing on their stages, and repeatedly snubbed and left out of the Pride programming.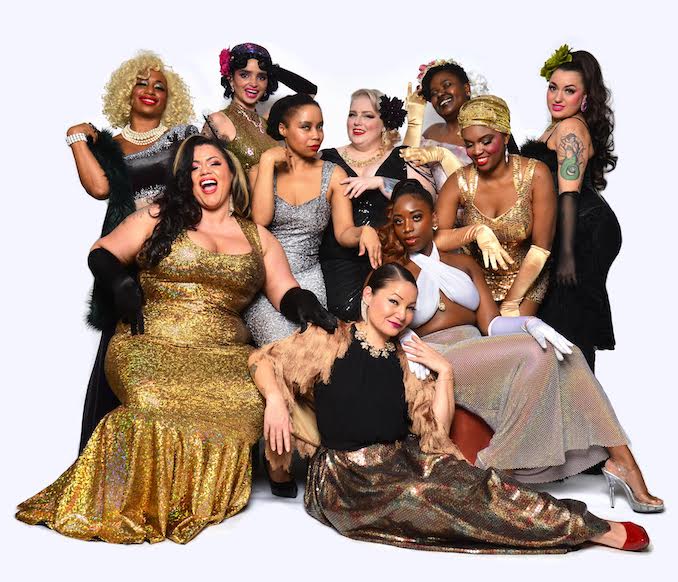 Les Femmes Fatales have been left with no other choice but to renounce the award as the Pride Toronto 2023 BIPOC Honoured Ambassadors effective immediately. They argue that performative allyship is deadly and tokenizing a group of performers of colour with roots and contributions to Toronto's performing Arts Community and Toronto's Queer community that run as deep as Les Femmes Fatales is not only disrespectful, it's abhorrent.
"Professing support and solidarity with a marginalized group in a way that either isn't helpful or that actively harms or takes advantage of that group is exactly the type of behaviour that PRIDE TORONTO was called out on in 2016 by BLACK LIVES MATTER TORONTO. Yet, Here PRIDE TORONTO is again, 7 years later, in very much the same boat." said the group in the press release.
This announcement comes as a reminder that if you're not uplifting marginalized voices, you are silencing them. Les Femmes Fatales will not remain silent and are standing up against performative allyship and tokenization. Their artistry is a celebration of self-love, resistance, resilience, and rebellion, and they will continue to be a community leader and artistic entity composed entirely of queer folx.
Les Femmes Fatales was founded in 2010 by Toronto-based performer & playwright Dainty Smith and is comprised of 16 multidisciplinary artists. The artistry of Les Femmes Fatales is a celebration of self-love, resistance, resilience and rebellion.