Rodgers & Hammerstein musicals are known for blending historical moments with entertainment. The King and I is based on a true story from the memoirs of widowed English teacher Anna Leonowens in a novel written by Margaret Landon, and is now on stage in Toronto at the Princess of Wales Theatre in this stunning and latest Lincoln Center Revival.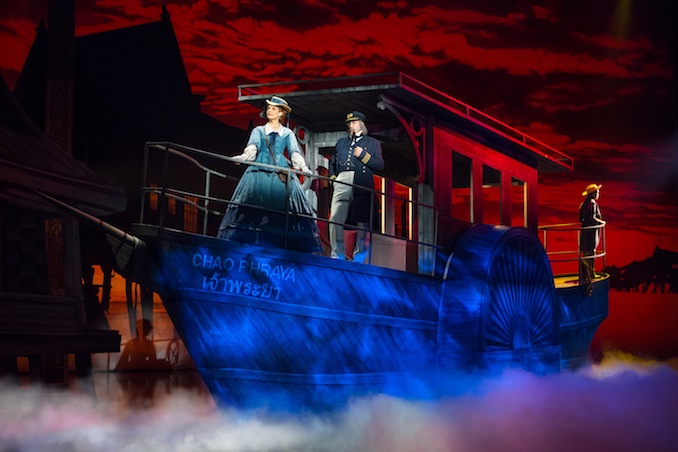 Anna was hired by the King of Siam in the 1860's to educate his wives and children. Taking place at a point when Siam (now Thailand) was at the threat of western imperialism, King Mongkut wanted his country to remain independent and but he also wanted to be viewed as a modern society. Hiring Anna would offer teaching of western ways not only to his offspring but eventually for him as well. In real life, Anna served the King for six years as a teacher at the palace as well as language secretary.
It was a bold story when it first hit Broadway in 1951. That first production ran for three years and since has had several revivals with tours in between. The King and I   spoke on topics including tyranny, slavery, racism, and feminism. This four time Tony Award winning musical's latest revival directed by Bartlett Sher presents the themes in refreshing ways that are as eerily relevant in today's world.
When Anna Leonowens (Elena Shaddow) arrives with her son (Ryan Stout) to the foreign land she quickly learns about the cultural differences and also what kind of King she would be working for. It's his rules that rule….and apparently he can change his mind whenever he choses. However, when Anna is faced with her first challenge of a broken promise of having her own house, she is relentless in voicing her opinion. The King (Jose Llana) and Anna have a natural and humorous banter setting the tone throughout the musical and fans their compelling relationship — that is, her constant reminder that women and men should be treated with respect equally. And that both can be just as stubborn and headstrong.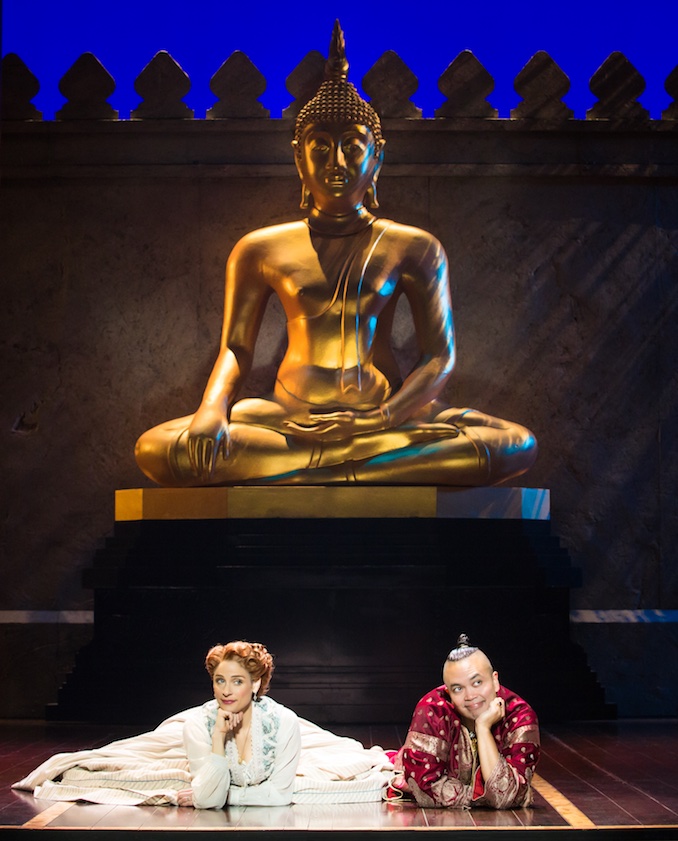 Running parallel to Anna's story line is the more heart-wrenching one of Tuptim (Q Lim) who was "gifted" to the King from Burma. Realizing her place in the palace she finds ways to let her feelings be known through a mesmerizing story and dance piece The Small House of Uncle Thomas, based on the Harriet Beecher Stowe's novel Uncle Tom's Cabin. We learned that this included traditional Siamese dance moves in this performance that tells the story of a slave who runs away from her owner.
As it goes with Rodgers & Hammerstein's musicals, and what audiences look forward to, are the familiar musical numbers. Even for those who haven't seen the musical, songs will be recognizable including I Whistle a Happy Tune, Getting to Know You, and Shall We Dance? and will linger in your mind for days. Shaddow's voice is exquisite as Anna reminding us of Julie Andrew's perfection in Sound of Music. Also, Joan Almedilla, who plays Lady Thiang, has such a beautiful voice we were delighted to hear her solo in Something Wonderful.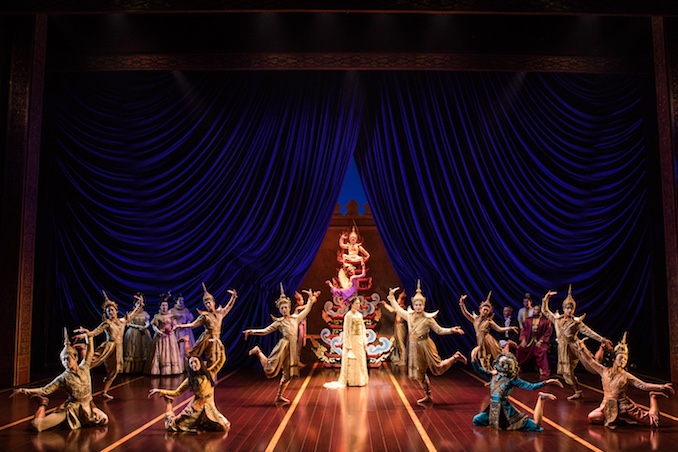 It would be hard not to talk about the elaborate costumes in this production created by Catherine Zuber. Rich jewel-toned fabrics are embraced in the Siamese royal garments and large swooping English proper hoop skirts sweep the stage with such grandeur. The sets created by Michael Yeargan, are well thought out to give a vision larger than life beginning with ship that sails onto the stage to the Buddha statues of  the inner imperial palace grounds. Eye candy especially for those who are fans of Rodgers & Hammerstein's work.
The King and I is now on stage at the Princess of Wales Theatre until August 12. Tickets available through mirvish.com.