A hint of summer had teased us recently when we ventured to Estia — the new coastal Mediterranean inspired restaurant in Yorkville. It was a warm night with a slight breeze in the air and ideal conditions for a lingering night outdoors on the restaurant's gem of a patio outlined in greenery that made us forget it's the city. We weren't the only ones seizing the moment. Us Torontonians know that at any given moment the weather can change but we are adaptable and willing to take our chances especially when a pretty patio presents itself.
Estia has found it's home in this discreet spot that was formerly NAO steak house. With well-established Executive Chef Ben Heaton (Weslodge, Figo, La Society, Batch) and Chef Brent  Maxwell (Canoe, Biff's Luma, East Thirty-Six) at the helm as well as an experienced staff, it's no surprise that Estia has all the gears running right from the get-go.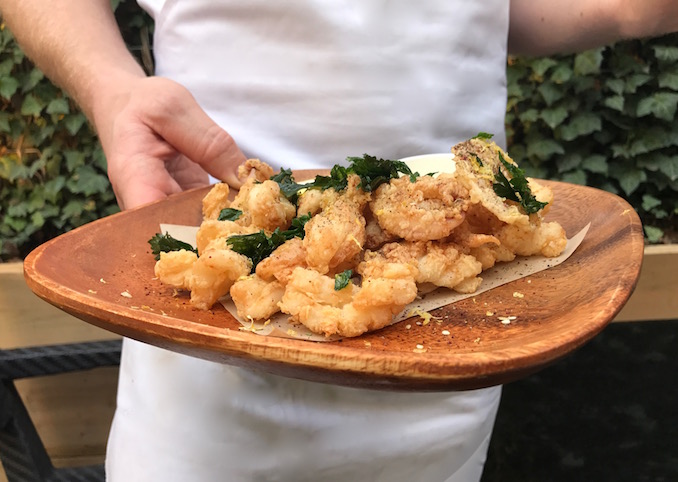 The flow of Estia is much the same as before but with a refresh in decor. What everyone immediately notices upon entering the restaurant is the impressive height of the establishment. The rich window treatment spans the entire length from floor to ceiling. Rich leather banquettes ideal for groups in a prime location with a surrounding view to take everything in. Noticeable difference is the new glass window peering into the kitchen. "Wow, there are a lot of staff in there," is what we we had noticed who were all flowing easily between each other during the dinner service. We were told a new wood oven was also brought in as a recent addition to the kitchen.
The menu is inspired by the fresh coastal offerings one would find along Spain, Greece and Southern Italy. The philosophy here is also Mediterranean. Emphasis on freshness  and uncomplicated dishes that are great for sharing amongst friends and family. Seriously, I could close my eyes and it brings me back to relaxing under the stars after a day in the sun enjoying what the fishmonger brought in that day.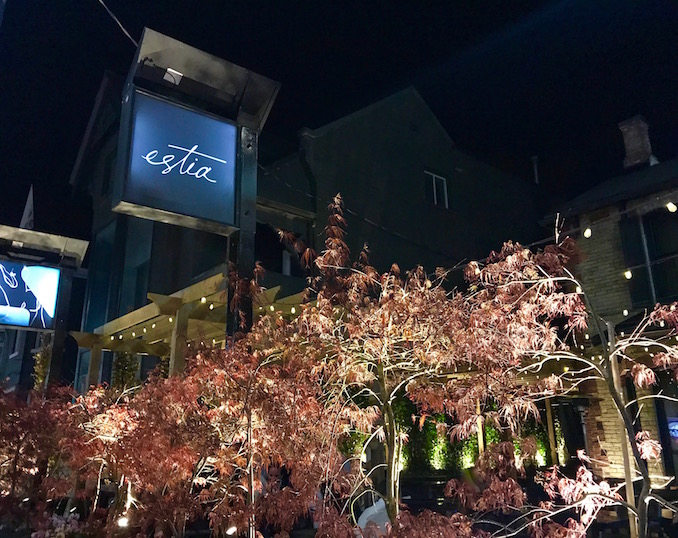 By the way, get the fish. It's a must have. Here, diners are presented with a fresh seafood list that changes daily. Fish is offered half or whole and deboned for you, unless you request otherwise.  Choose also from one of four seasonings. You can't go wrong here. All of them are good. We were also told that the wood oven roasted chicken is really good…that we'll save for our next visit.
Appetizers are plentiful and if carbs are your weakness then their baked in-house bread program is worth every bite. Accompanied by their house cured meats makes for a crowd pleasing charcuterie board starter. Bring on the cava and life is good.  A lightly battered calamari is a highly addictive appetizer served with wild oregano aioli and the grilled halloumi with oven roasted grapes and truffle honey is another score. Roasted grapes! Huh. Soooo, gonna try that at home!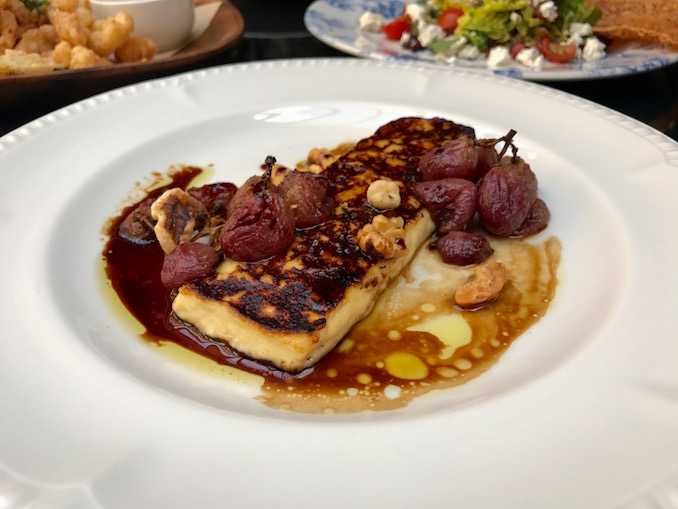 Of course, a visit down the beverage list had us in summer mode. Cocktails are not too complicated and highlights fresh market offerings. I had started with the Estia Spritz a wine-based drink with a hint of Lychee and lemon with full intention of trying several others..but loved it so much that I stuck with that for the rest of the evening. Other eye-catching cocktails include a Lavender Lemonade, Red or White Sangria, A Spanish G&T and a Basil Smash that are on my list to try. The wine list features quite a range that includes Mediterranean producers from Spain, Portugal, France, Argentina and Greece.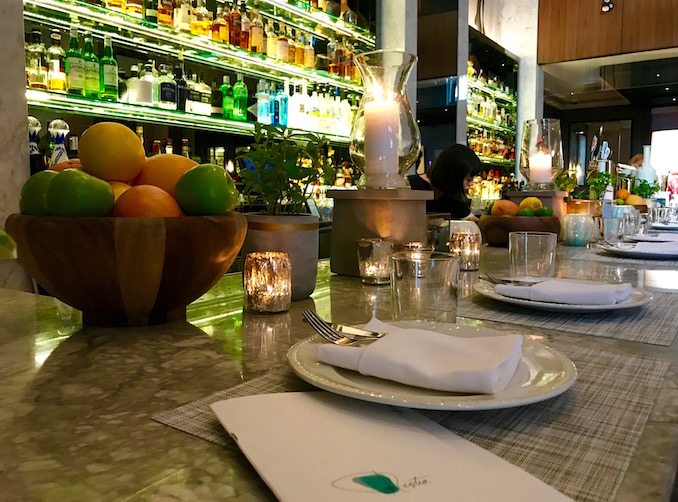 Desserts were also rustic and uncomplicated. The Kataifi Tart is a nest of light semolina custard with pistachio, almonds, walnuts and cardamom that is good to share…or not. Other regionally inspired desserts include a Turkish Coffee Meringue and Fresh Figs with yogurt sorbet and orange blossom honey with pistachio. Chocolate lovers will be more than satisfied with the Chocolate Torta with crushed walnuts and salted cream.
So what does Estia mean? Our server tells us Estia (or Hestia) was known as the Goddess of the Hearth according to Greek mythology. A little "internetting" and we've learned that she represented the centre point for the family and community. The "hearth" is referred to as a main meeting point in many towns where visitors would be greeted . It is where you would also often find a statue of Hestia. Sort of where one would be reminded to keep the warmth in your heart. Which ties in nicely to the decor of this restaurant.
Estia is located at 90 Avenue Road, just north of Bloor Street West. Open Monday to Saturdays for dinner 5:00 pm to close. Sundays 3 pm to close.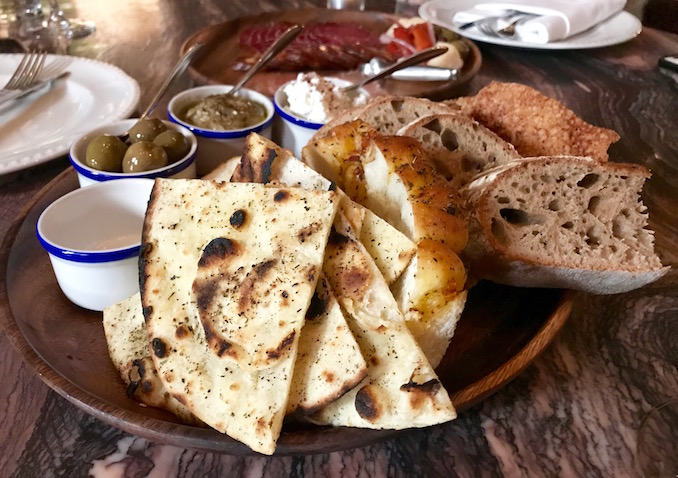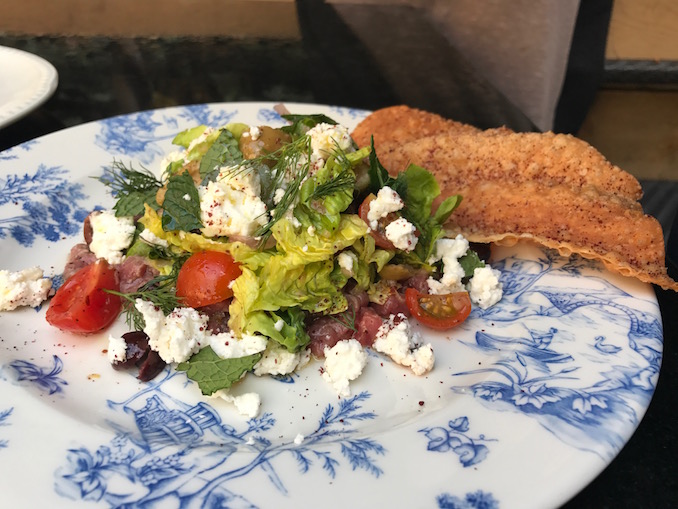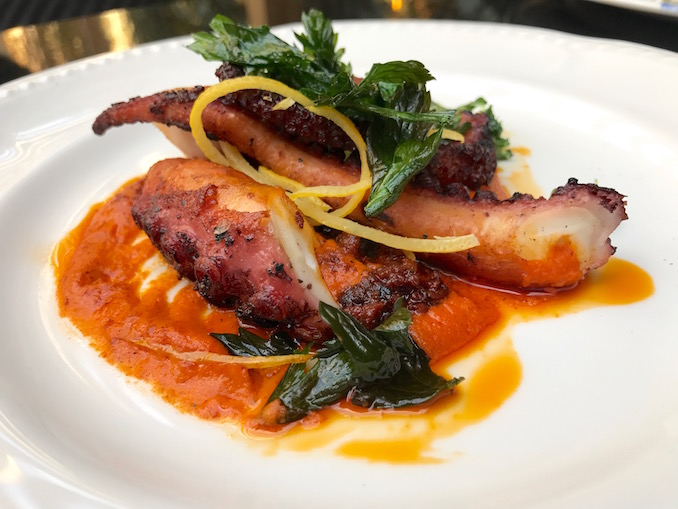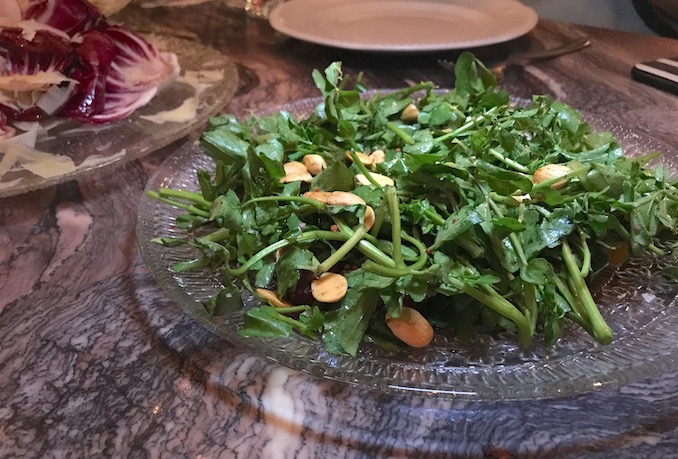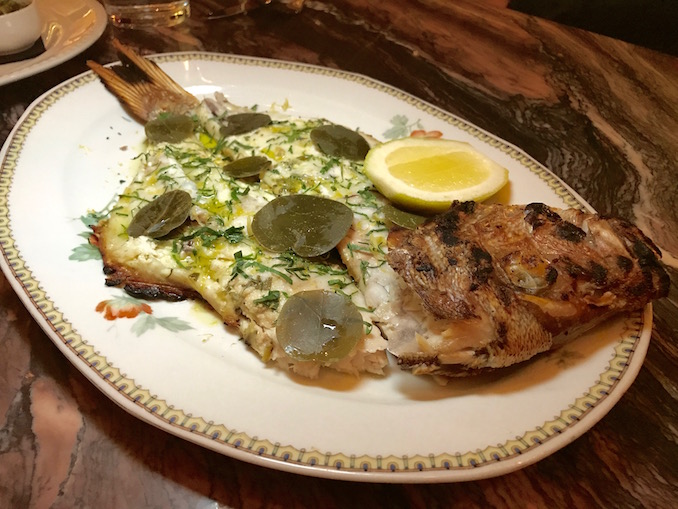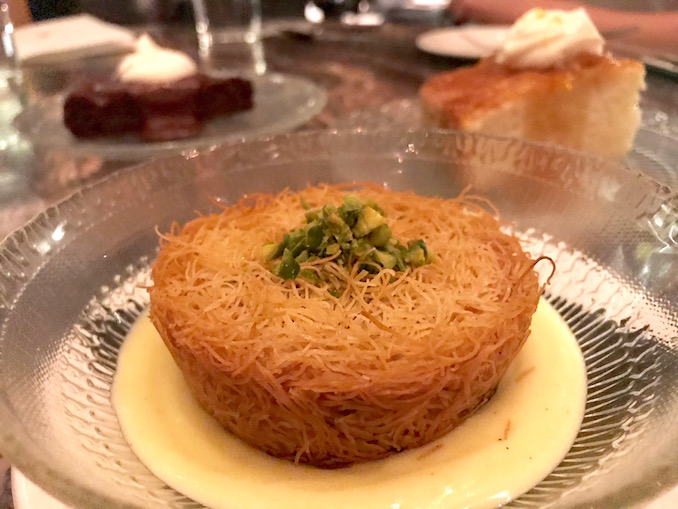 Visit the Estia website for more info.