Toronto's Kensington Market is a culture hub for the arts, food, theatre, cycling, and even pot smoking enthusiasts. Located in the confines of Spadina to the east, Bathurst to the west, College to the north, and Dundas to the south the area has become a much desired location to live and to visit. The Victorian housed neighbourhood has become so legendary that in 2006 it was designated a National historic site of Canada. The many shops, cafes, restaurants, and homegrown businesses have become a daily stomping ground for Toronto residents and visitors alike.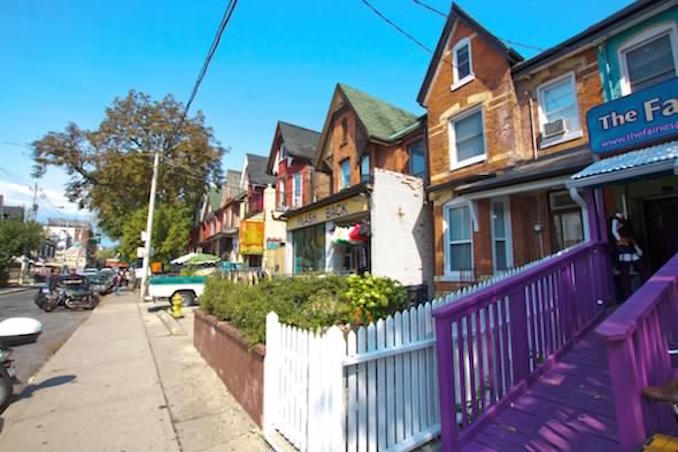 Kensington is known today as a strong left wing anti-corporate neighbourhood. Residents and store owners have rallied against companies like Nike and Starbucks from entering the hood. In protest of a bid by Nike to open a store front in Kensington shoes with red paint were hurled onto the streets in demonstration of the disagreement with Nike's child workforce.
In the summer and into the fall on Sundays Kensington Market closes its streets to cars allowing for a pedestrian only exploration of the neighbourhood. Bikes of course are welcome and can be picked up at one of the many local bike shops such as Bikes On Wheels.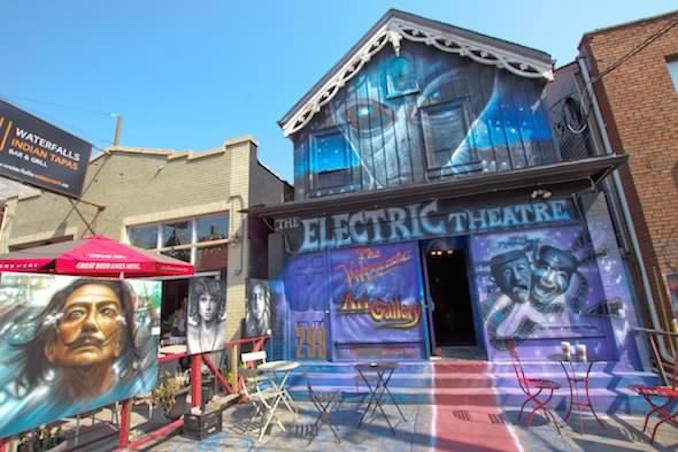 The Electric Theatre is a recently renovated art gallery and movie theatre located on Augusta just south of College. The art gallery is located at the front and features artists from around Toronto. The 66 seat theatre is located at the back and is available for rent by film makers or those interested in film related releases or events.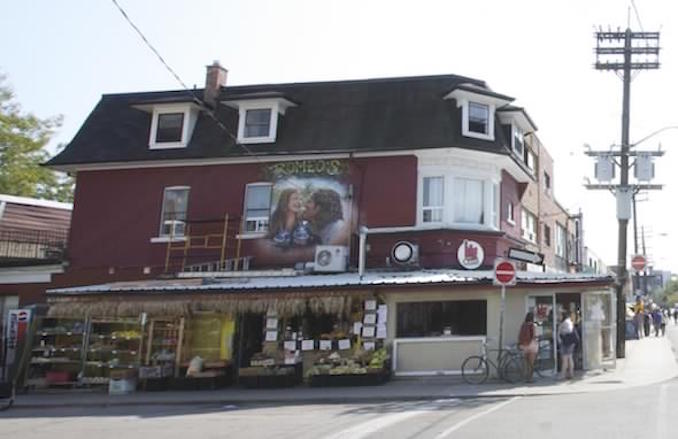 Romeo's Juice Bar is located at the corner of Augusta and Oxford and promises the best fruit for the tastiest juices and smoothies available. Owner Romeo knows his produce well being a wholesale produce vendor himself as well as once operating a juice stand in the area.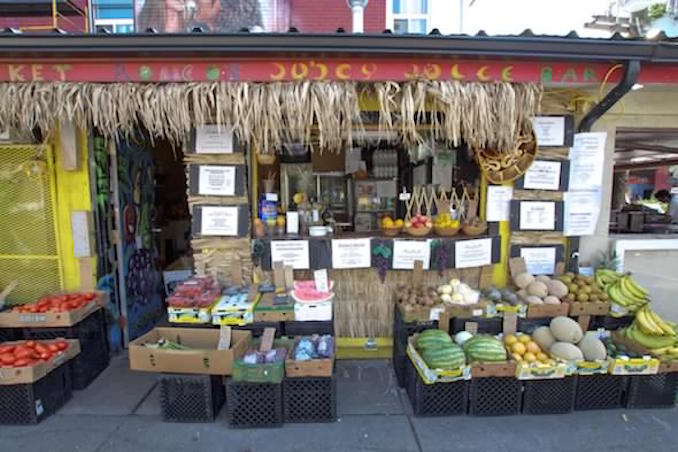 The famous Kensington car planter has been in the area since 2006 and has quite a rich history already. The car was once situated in front of La Palette who insured it under their agreement. The car makes one think of a future where cars no longer exist and alternative uses for them have become a reality. After being towed away and returned, as well as creating battles with the city to designate it as public art, the car seems to be here to stay. On one occasion locals formed a human chain around the car to prevent it from being towed.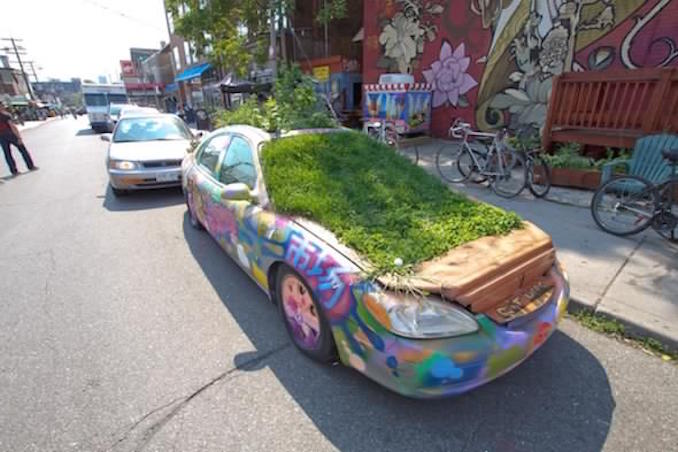 Kensington is also a huge location to visit for those fans of street art. Walls, alleys, and store fronts are all painted by local graffiti artists and painters. It creates a giant art gallery for the alternative art style that is so much associated with Toronto's downtown core. Artists that in most cities would go unnoticed flourish here and are loved.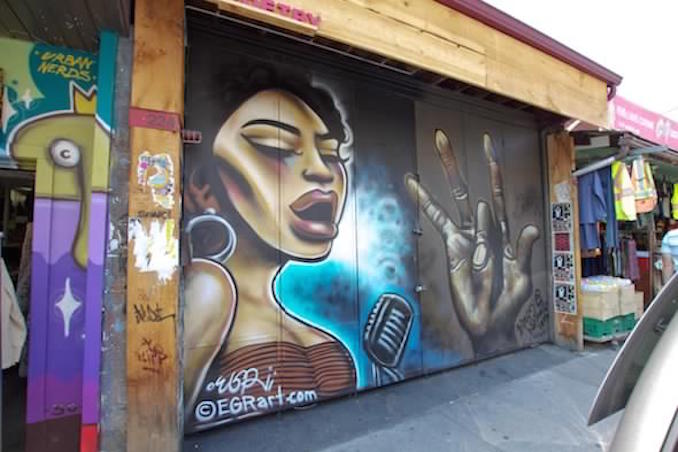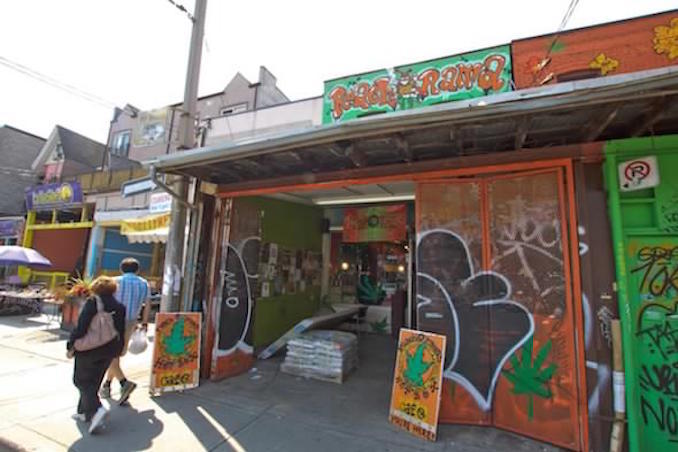 The area has also become a hot spot for pot smokers and the head shops that they frequent. Stores like Roach O' Rama sell Mary Jane paraphernalia as well as providing safe havens for smokers to enjoy their green. Another location, Hot Box Cafe, allows visitors to kick back with baked goods, coffees, and joints while seated in their back patio garden.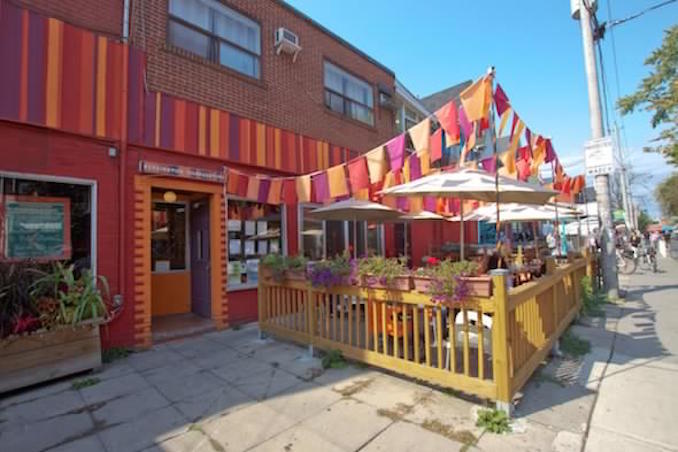 I also got a chance to visit The Kensington Cornerstone which boasts a vegetarian friendly, celiac friendly menu as well as being very delicious. It can be hard to find good options for those whose diets are limited but The Kensington Cornerstone does it very well.
Check out a few more of our pics and come down to Kensington Market today.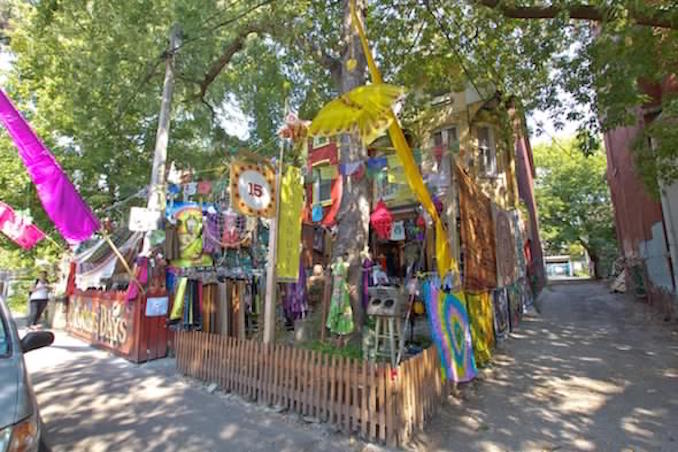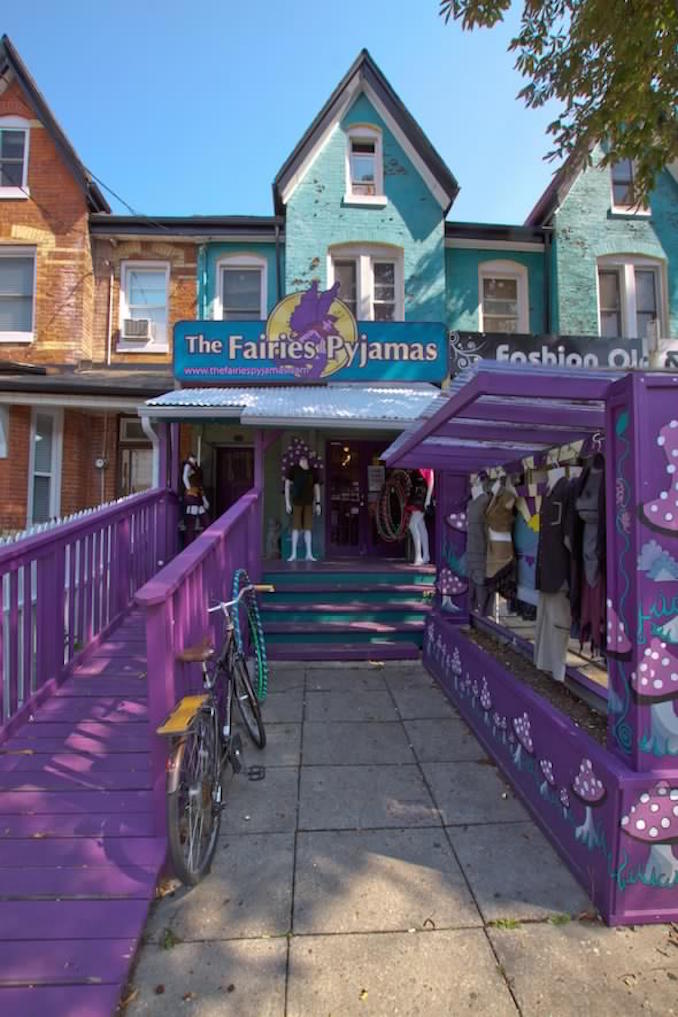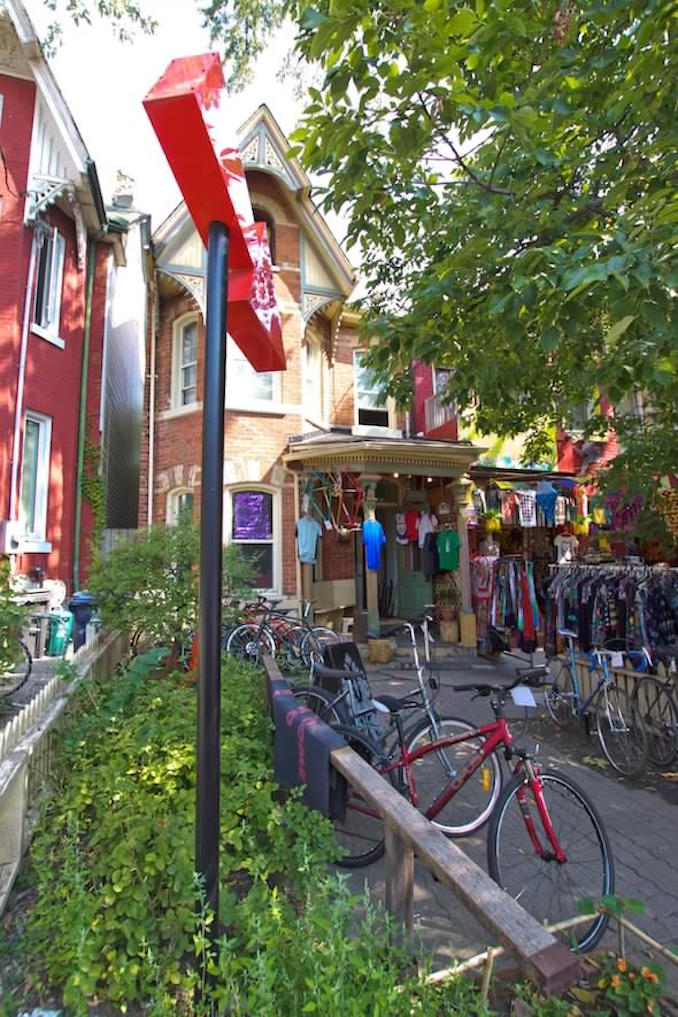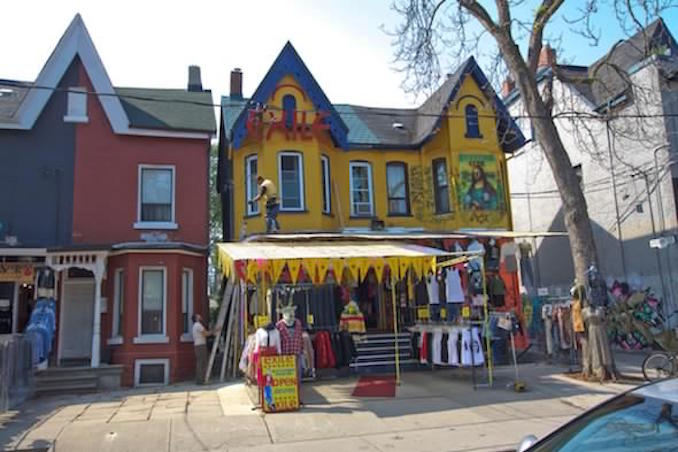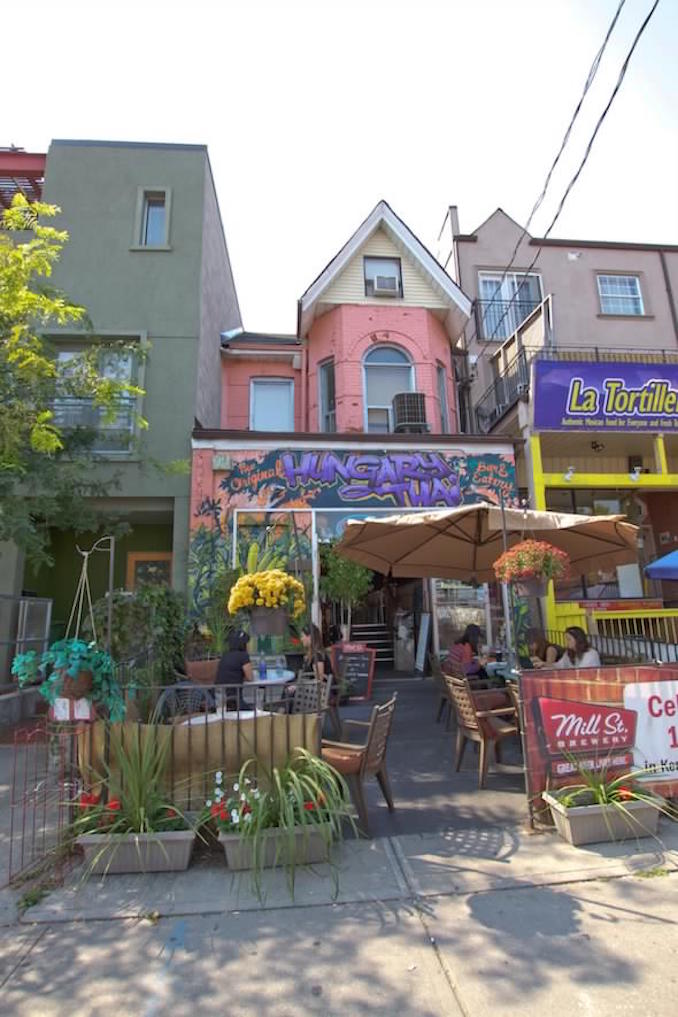 http://www.kensingtonmarketbia.com/