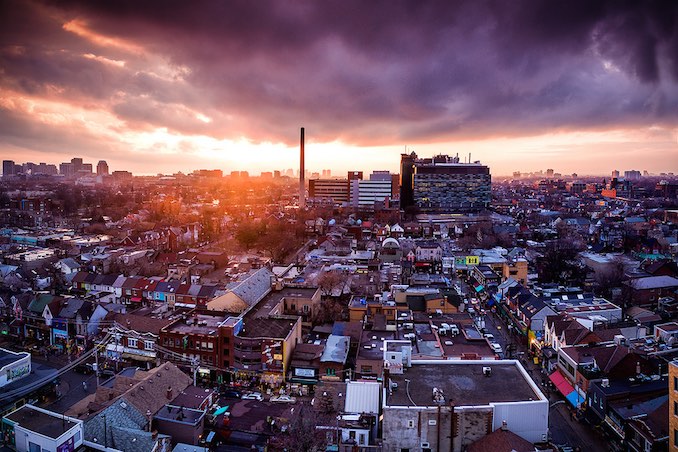 "The sun sets on a rainy afternoon in Toronto. Captured with my drone."
This photo  of a Kensington Market Sunset was sent to us by Toronto photographer Greg Patterson. Check out more of his photos on his Flickr page.
To submit your photos to be shared with our readers, visit our Flickr Group Pool.