While browsing the Toronto Archives, I often come across some great photographs of police officers from Toronto's past. From accidents, to concerts, social events and crime scenes, these cops were on hand to serve and protect.
If you are interested in finding out more about the history of the Toronto Police, see our article and visit The Toronto Police Museum & Discovery Centre in downtown Toronto. It is a not-for-profit that is funded through guided tours, sales from their Gift-Shop, and from requests to do historical research.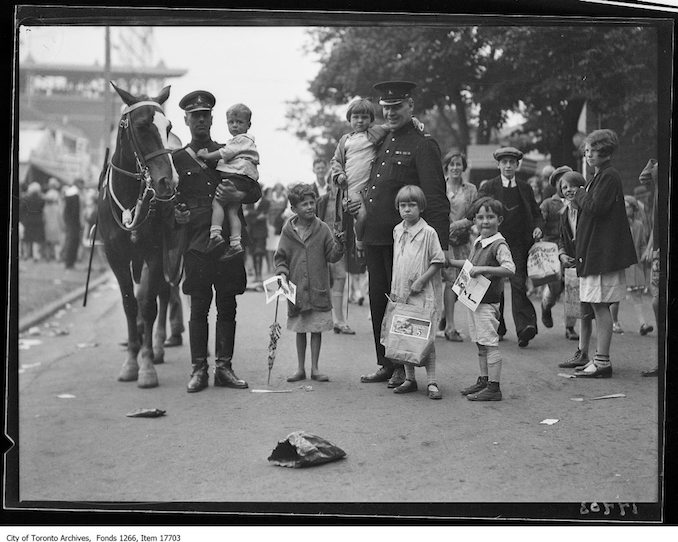 CNE, Kids Day, mounted officer and foot constable with lost kids. – August 27, 1929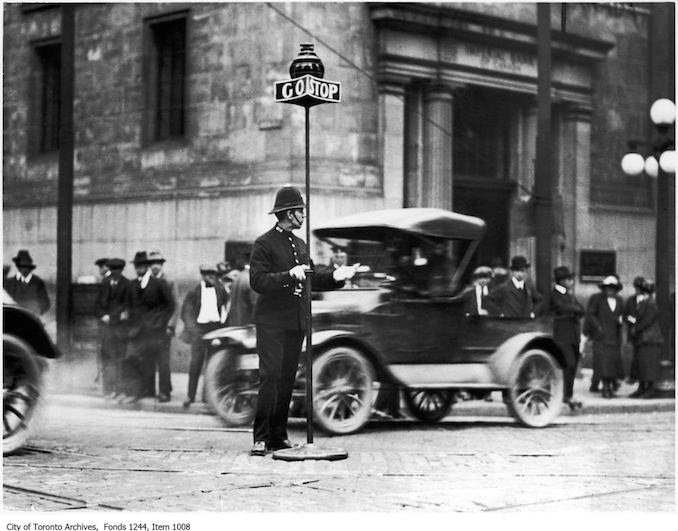 Policeman, corner of King and Yonge streets. – 1912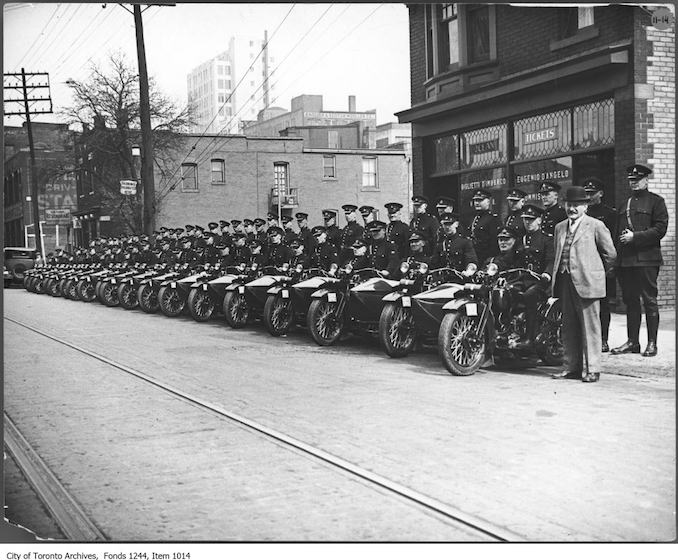 Police motorcyle division. – [between 1926 and 1930] Chief Draper is at right. A researcher has identified the location as 69 Dundas Street West, east of Police Station 2, which was at #75-85, between Yonge and Bay streets.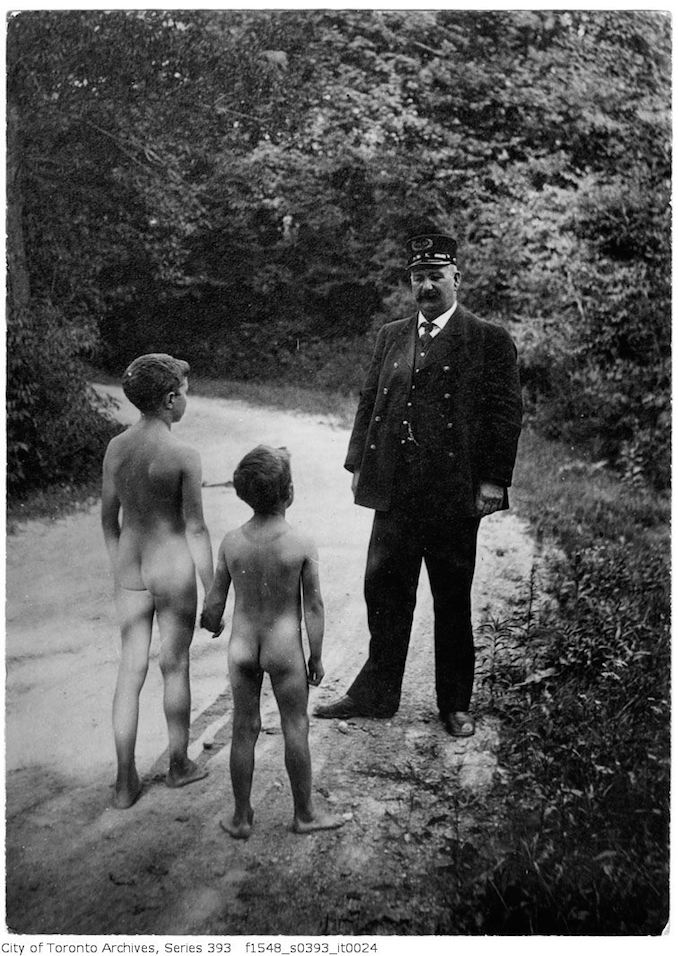 Police officer and (naked) boys on road before 1940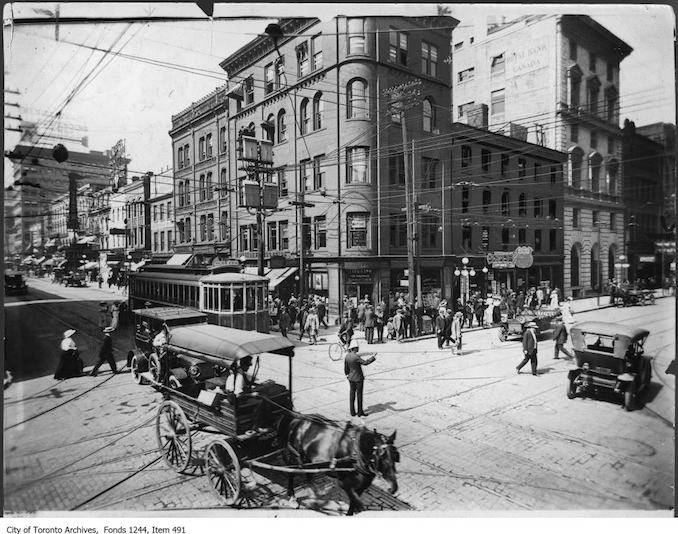 Police officer directing traffic at King Street and Yonge Street. – [ca. 1912]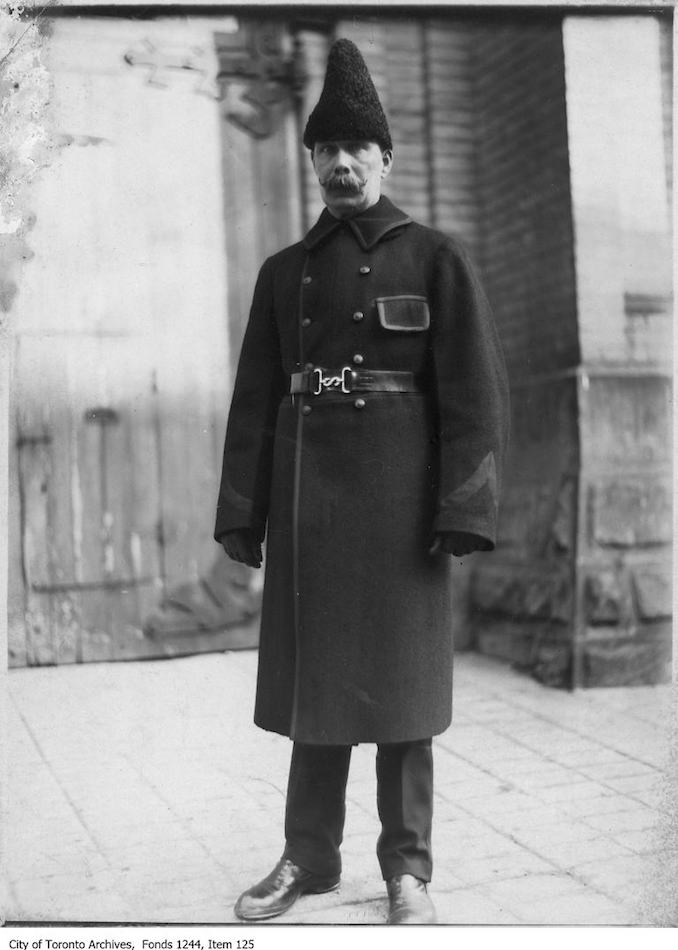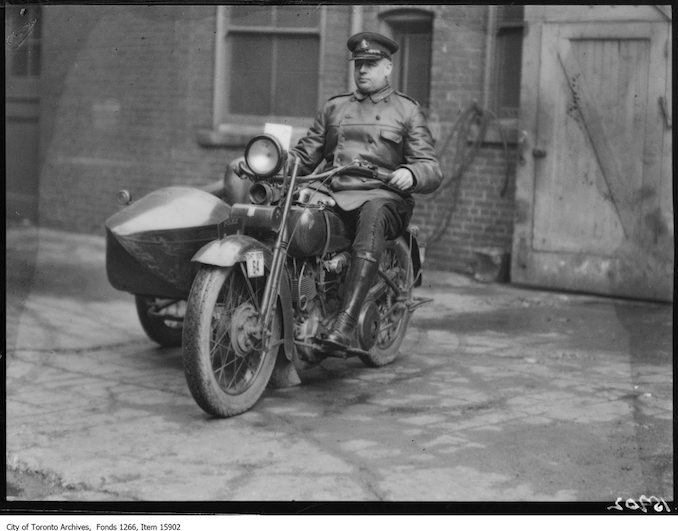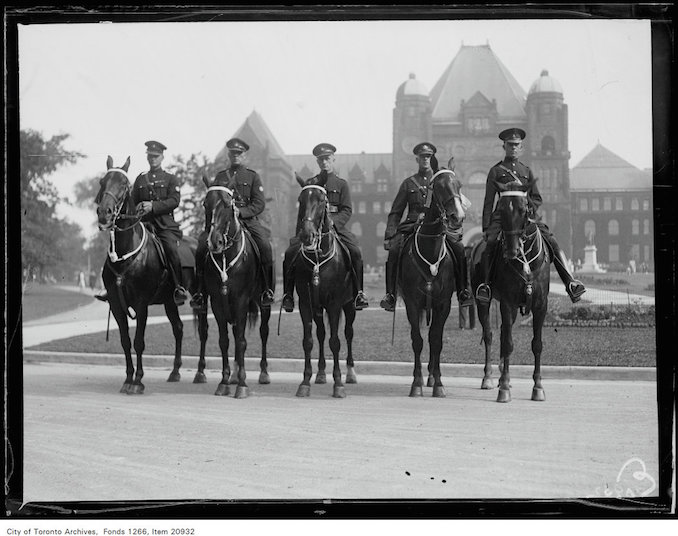 Open air horse show, 5 police horses : Police Constable Cooper (198), [PC] Phillips, [PC] Lapper, [PC] Coathrup, [PC] Gallagher. July 1, 1930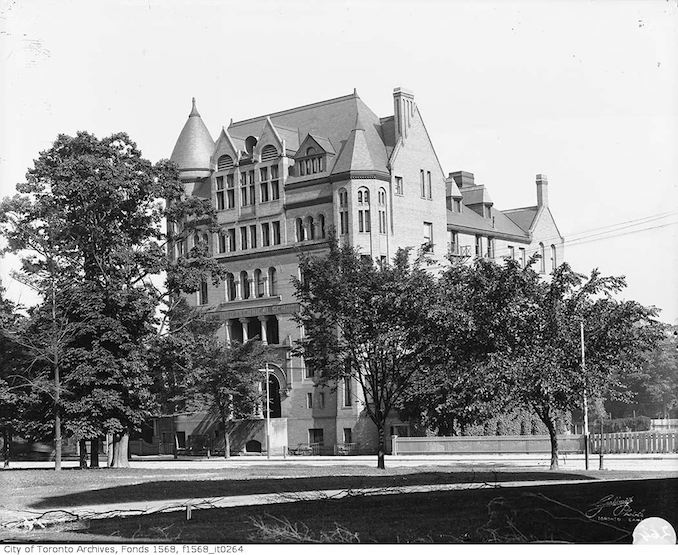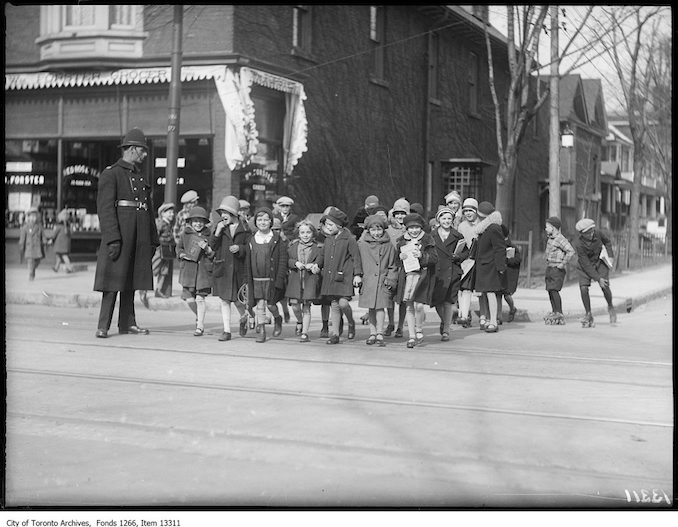 Kid's Safety Club, policeman and girls. – April 25, 1928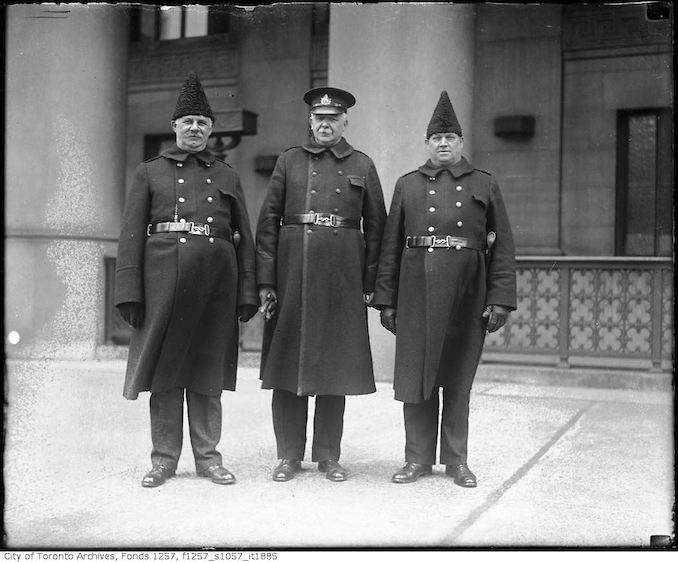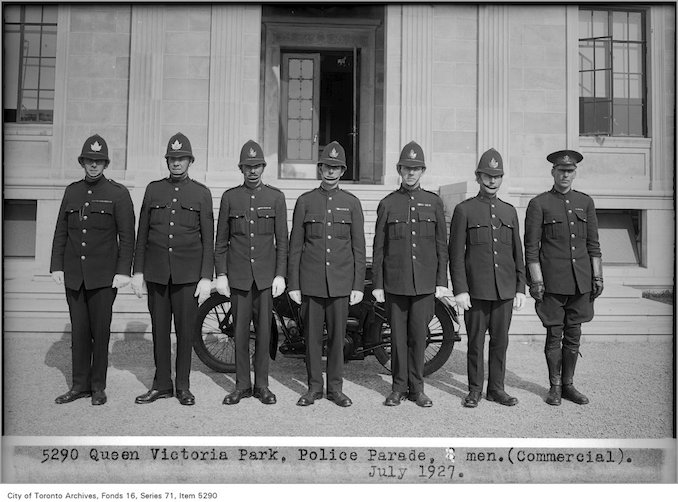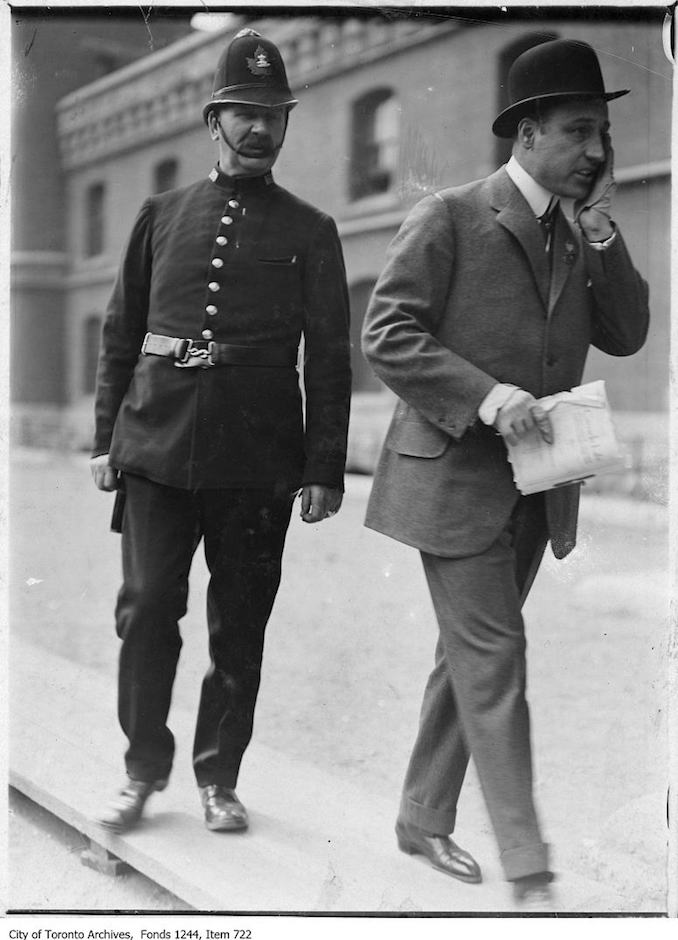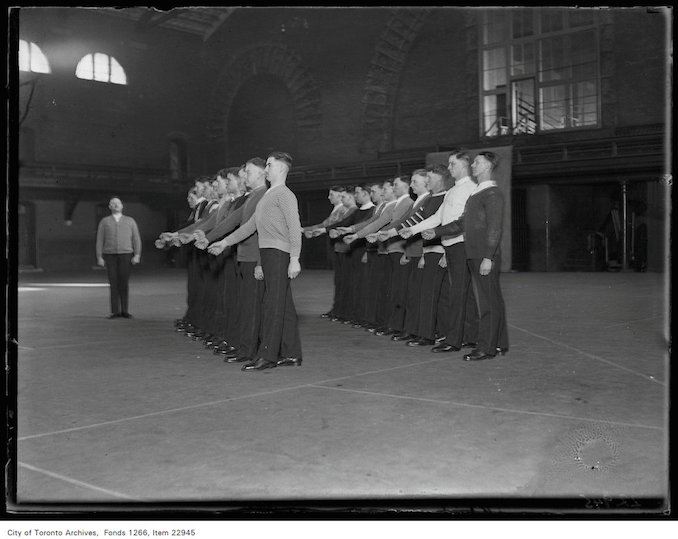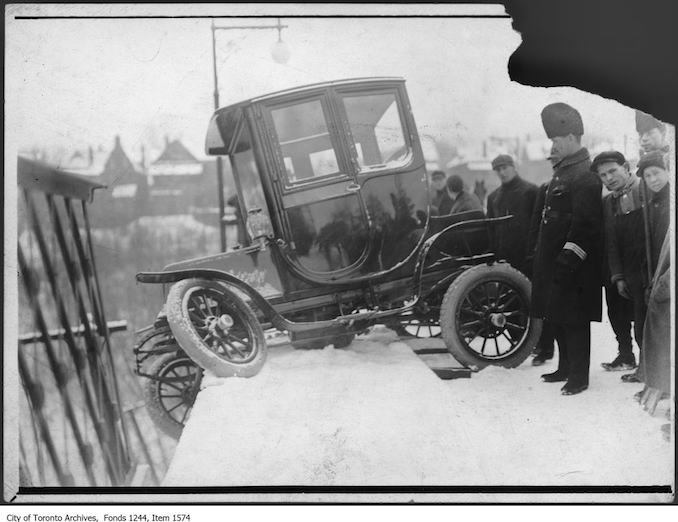 Electric car accident at Glen Road Bridge. – [1912?]