Factory Theatre is at the beginning of its somewhat saucily named "Naked Season." First up in the six show bill is Age of Arousal, a nifty little play by Linda Griffiths, directed by Jennifer Brewin.
The play takes place on the almost distractingly big main stage at the Factory Theatre, where a large gold Greek like column motif explodes on the proscenium. Once you can look past that, you're good.
Aptly timed at the arrival of Abi Morgan and Sarah Gavron's Suffeagette on the big screen, it seems that woman's suffrage is once again a hot topic of conversation and I have to say it is discussed beautifully in Age of Arousal.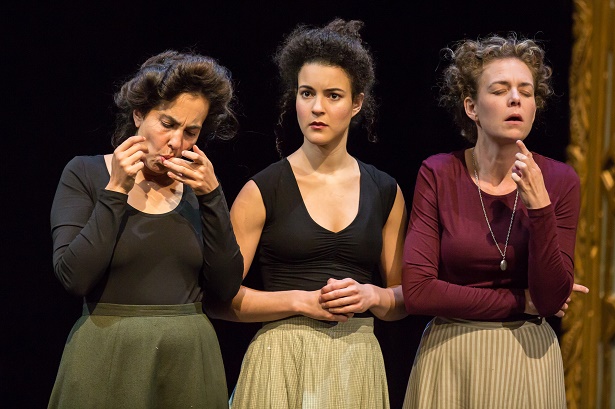 Set in late 19th Century London, Griffiths' play paints a charming picture of aspiring strong independent women…that is until a dashing male by the name of Everard arrives, generating a sense of flux and unleashing the hysteria women are so wrongly defined by.
Firstly I must say that, as a British person, I was by and large very impressed by the casts' English accents! There were perhaps only two occasions on which I remembered I was watching a Canadian cast.
Like their accents, the cast were strong all round. I particularly enjoyed Juno Rinaldi in her portrayal of crazy Spinster, Alice Madden.
The highlight of this piece is that, whilst it is politically pointed and ablaze with gender equality issues, it is also at times hilarious. I was particularly amused by the pre-interval "fainting" scene and was highly entertained at the women's ability to parody archetypal female behaviour.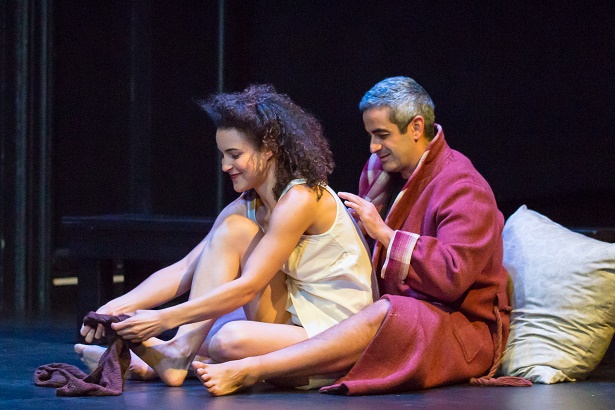 Sam Kalileigh performed well as the only male in the text, Everard and I particularly enjoyed his scenes with the beautifully fierce Leah Doz as the pairs inner monologues played out contrastingly on stage. Ah, to be in the brain of a man!
Funny, yes. Brutal, absolutely. Whilst the action is set almost 150 years ago it is highly apparent that many sexist, homophobic and gender identity issues still exist today, making parts of the piece uncomfortably relevant.
Age of Arousal runs at the Factory Theatre until the 8th November