Centrally located in Downtown Toronto's Entertainment District is the TIFF Bell Lightbox Theatre. Most commonly understood as the location for the Toronto International Film Festival (TIFF), which takes place every September, it is less widely understood as a year-round theatre experience.
TIFF's state-of-the-art facility offers everything under the sun of accessibility needs. They offer devices and close captioning for the hearing impaired, they readily provide at-home screenings, and their in-person venues have lobby elevators to assist physically impaired audience members with accessible seating available. For more information and special requests, TIFF encourages audience members to phone or ask the Box Office staff.
Accessibility – 5/5 WHEELS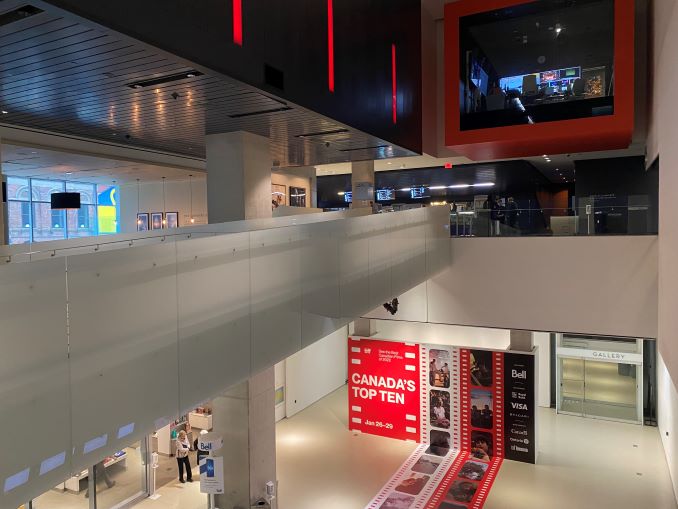 Although, as of January 2023, COVID-19 protocols have slackened, it is still vital to many immune-compromised movie lovers that some precautions stay in place. At TIFF Bell Lightbox, the Box Office staff were masked, and the second-floor employees were not. Though the facility strongly advises patrons to wear masks, audience members were 60/40 unmasked. The cinema was surprisingly busy for a matinee at 1 pm on a Wednesday. However, there was the opportunity to be safely distanced.
COVID-19 Protocols – 2/5 MASKS
TIFF Bell Lightbox's central location means plenty of TTC routes to get you to and from all over the city, right by the King St. Streetcar and a block and a half away from St. Andrew Subway station.
Transit-ability – 5/5 TRAINS
Regular ticket prices are comparable to Cinemaplex, sitting at $14+tax. The costs for special events and 3D screenings go up, as expected at most cinemas. Though they have special discount prices for children, students and seniors and membership prices should you choose to donate and opt into the TIFF program full-time.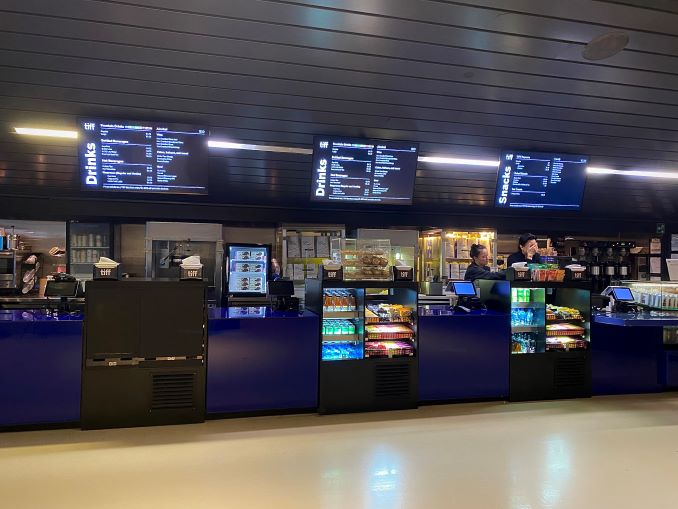 Concession prices are comparable to larger Cinema chains, charging $18+ for a large popcorn and ~$5 for a fountain drink. These prices are also subject to change should you opt to become a member of TIFF, as well as access to various VIP amenities.
Prices – 3/5 COINS
The TIFF Bell Lightbox cinema employees were friendly and efficient, readily available to help with whatever your needs. However, there was a line at the box office that could have benefited from another employee at the desk.
Customer Service – 4/5 HELPING HANDS
The Three Big S's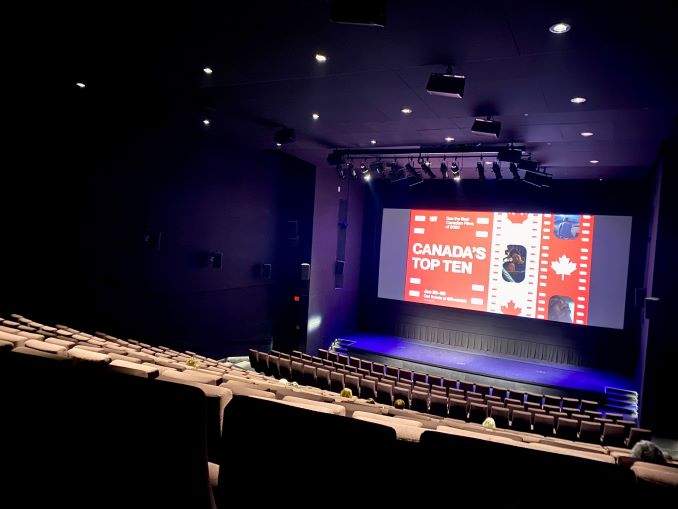 Sound: For the pre-show, sound mainly came from the front speakers, and for the film, it became surround sound. I found the speakers quite immersive. There was also a small introduction before the movie from the writer/director and a land acknowledgement before the movie started.
5/5 EARDRUMS
Seating: The seats were comfortable and soft but narrow. As were the aisles and rows. The seats were not reclinable, most likely due to the lack of space between rows, although I never felt I needed to recline to have a comfortable viewing experience. It is assigned seating, but the letters and numbers are hard to see. TIFF would enormously benefit from the regular service of Ushers.
4/5 PILLOWS
Screen: Small for the size of the auditorium, although perhaps for the stage's sake and festival purposes.
3/5 CORNEAS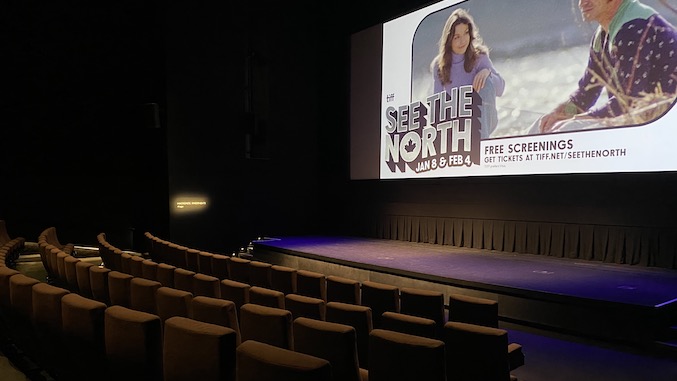 Films on the Roster
On their calendar, TIFF plans a series of Canada's Top Ten, showcasing many outstanding Canadian works, features and shorts. However, their regular programming also features a significant amount of work by Canadian creatives, which is heartening.
Canadian Titles – 5/5 BUTTER TARTS
Special events are plenty at the TIFF Bell Lightbox, with director and writer talks attending viewings for ;As to review showings of older films and spotlight discussions about the entertainment industry. TIFF is constantly offering a variety of entertainment to its audiences.
Special Events – 5/5 GIRL SCOUTS CREATIVITY RIBBONS
Most titles playing at the TIFF Bell Lightbox are independent films with varying levels of public funding or international production via smaller production companies. Although it is hard to say how many float under larger companies through distribution. As TIFF goes, their selection of films is very well picked and aims to showcase the little guy.
Indie vs Mainstream Titles – 5/5 HIPSTERS
Overall, my experience at the TIFF Bell Lightbox was enjoyable. I will be returning to get my fix on TIFF's picks and may even consider getting a membership.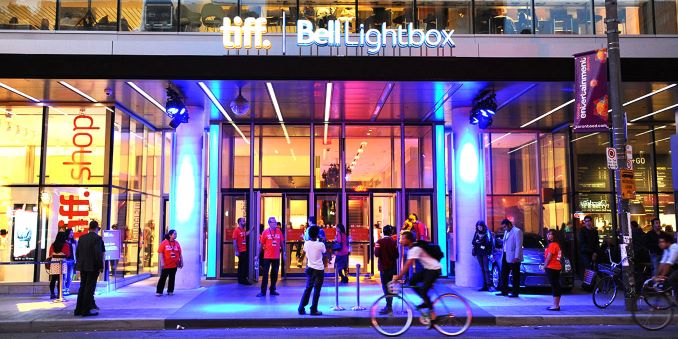 TOTAL SCORE – 46/55