Asian Arts and Culture Trust (AACT) was created to celebrate Asian arts, culture, heritage, and communities in Canada. We spoke with Ms. Emily Gong, Dr. Michael Wang, and Ms. Erin Rooney to find out more about them.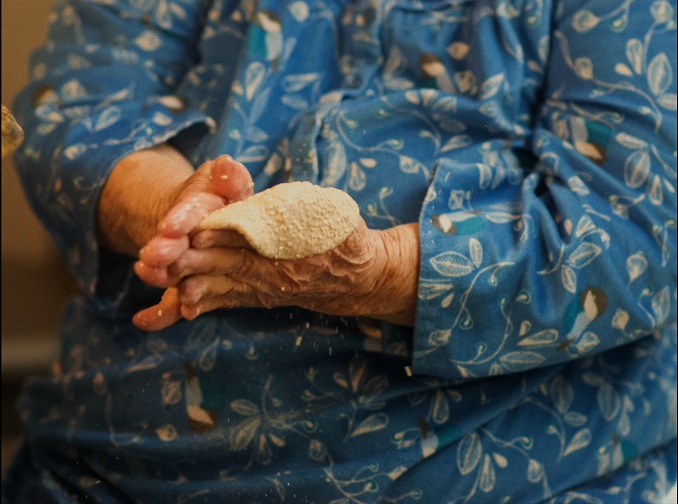 Describe your charity/non-profit in a few sentences.
AACT is a federally incorporated not-for-profit organization that uses art and community programming activities as a platform to amplify the under-represented voices in our communities. Through events such as our Conversations with Elders exhibit held this past May, AACT provides a space for diverse community members and artists to connect, share their stories, and be heard while deepening the social dialogue around cultural awareness. AACT advocates for empathy and embracing cultural differences to encourage positive social engagement in our neighbourhoods.
What problem does it aim to solve?
Our aim is to address the lack of representation of Asian communities in Toronto by promoting Asian heritage, arts, and culture within different communities across Canada. We strive to make the voices of ethnic minorities heard by sharing their lived experiences through public exhibitions and publications that will create greater opportunities for open dialogues and awareness of ongoing issues that Asian communities face on a daily basis.
When did you start/join it?
Our organization was founded in May 2021.
What made you want to get involved?
As a second-generation Chinese Canadian, it was only recently that I learned May is officially known as National Asian Heritage Month and has been so for the past two decades. Ironically, I learned of this during the pandemic. This period has also been the most challenging time for a lot of people of Asian descent: from the various public health restrictions that affected many people's livelihoods to a series of hate crimes that targeted Asians, especially the elderly Asian community. The lack of representation of Asian communities parallels the lack of support that Asian Canadians commonly experience in a country they call home. AACT is a family that is passionate about fostering sincere connections that will lead to increased community well-being, and I want to use our platform to increase the representation of Asian Canadians and offer support to others like me.
What was the situation like when you started?
At the start of the pandemic, we would hear about one or two pronounced anti-Asian hate crimes from popular news outlets every week. From the media, we heard disturbing stories about a random passerby who was punched, spat on, or verbally abused by another person on the street just because they were Asian. This made members of different Asian communities feel unsafe walking on the street.
How has it changed since?
Changing the current dialogue is an ongoing social project that will take time, compassion, and community commitment to produce lasting results. This past year we worked with emerging artists in Toronto to present a series of artworks that captured the lived experiences of elders in their community. These artworks were exhibited at TIFF and Remote gallery during the 20th Asian Heritage Month to celebrate the elders and raise awareness about the challenges that they have been facing during the pandemic. Our endeavours have reached thousands of people locally, nationally, and internationally, introducing the elders' stories to the missing narratives in the mainstream discourse.
What more needs to be done?
There is a strong need for collective healing and sincere celebration of community multiculturalism. Grassroot organizations, institutions, and government agencies should provide more support to members of Asian communities in Toronto. This support should include public programs and activities such as community outreach, through which the prominent issues that Asian Canadians face are identified and shared widely to promote public awareness and support for minority groups in the greater Toronto community.
How can our readers help?
Get involved in AACT's public programming activities throughout the year to celebrate Asian heritage in Canada. Support local artists and attend the events to learn more about the individuals and groups within our community from different cultural backgrounds and with diverse lived experiences. Spread the word and share their stories with others in your community. Use these stories as a starting point for meaningful conversations about how to better practice community care and initiate sustainable social change. Reach out to AACT with your thoughts on issues that matter to you and become a part of the conversation.
Do you have any events coming up?
Visit our website and follow us on Instagram for timely updates on our programming, events, and initiatives.
We are excited to announce that we just wrapped up our programming for the 20th Asian Heritage Month in Canada and are now working with a group of talented Asian artists and illustrators to create artworks that capture the nostalgia behind Asian cuisine for the AsialiciousTO 2022 event. Our team is also busy planning for Asian Heritage Month – May 2023. We welcome collaborations with organizations, individuals, and collectives.
Where can we follow you?
PAY IT FORWARD: What is an awesome local charity that you love?
Asian Mental Health Collective
The pandemic has made us more aware of the importance of personal and community wellbeing. And of healthy social engagements to nurture our mind, body, and soul. Now more than ever it is crucial that we come together to offer support and understanding. AMHC inspires us to be there for one another, to lend a hand, to be approachable and be mindful of those living among us.