Born and raised in the Far East of Russia, Natalia has been making giant leaps across the globe – from Japan, through Moscow, from Spain to London, until finally landing here in midtown Toronto. Bringing a wealth of experiences with her, she now spends her days and nights translating all of her soaked-up culture into physical forms. Her openness and enthusiasm know no bounds when it comes to creation. In the past five years Natalia has earned many notable awards, including the Holcim Award in 2014 (Switzerland) and the 2nd Award of the Green Project in 2012 in the Student Category (Russia). Natalia also actively contributes to publications, conferences and sessions about the use of energy-efficient resources.
Having studied both architecture and construction management, Natalia has become an expert in designing and building her art, working full-time at an architectural firm and at her own design firm, Interspatial. Meeting new people is a huge part of her life as well. She finds new connections and ways to learn from everyone around her, from colleagues at industry events to friends at a boxing match. Multiplying her knowledge and manifesting it physically is a non-stop process, where one project starts before the other one ends.
In 2015 Natalia partnered up with another Toronto-based intern architect, Mark Francis, and founded Interspatial. Their art and design are focused on animating interstitial urban environments into personal and public spaces. Their work together included "City Blocks" at BIG on Bloor Festival (2017), "Worm Hole" at Place & Placement Exhibition (2017), "Volume & Void" at PULP Reclaimed Materials Art Party (2017) and "Inverted Valleys" at Evergreen Brick Works (2016).
During the beginning of 2018, Natalia began collaborating with fellow architect Natalia Tcherniak, starting the year off with another PULP Reclaimed Materials Art Party installation, called "The Weave". The success of that project led the Natalias to team up again for "Equilibrium" – an Earth Month installation at Yonge and St. Clair that serves as a commentary on the Earth's intricate networks. Their design was selected for Slate Asset Management's call for artists because of the its elegance and creative use of recycled materials.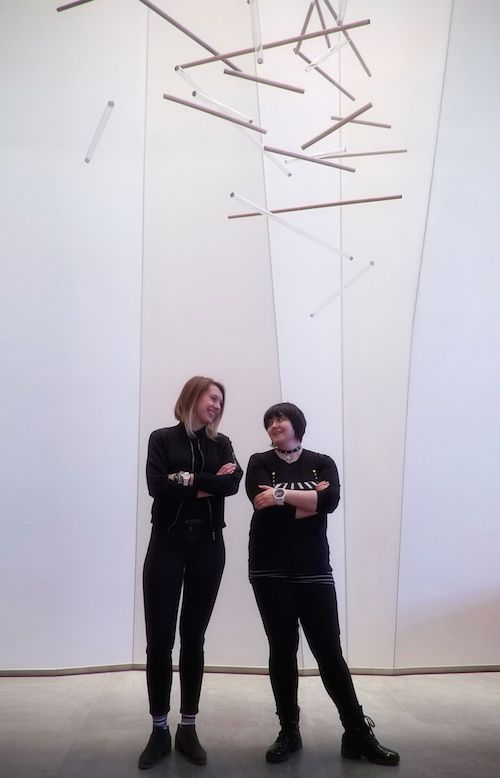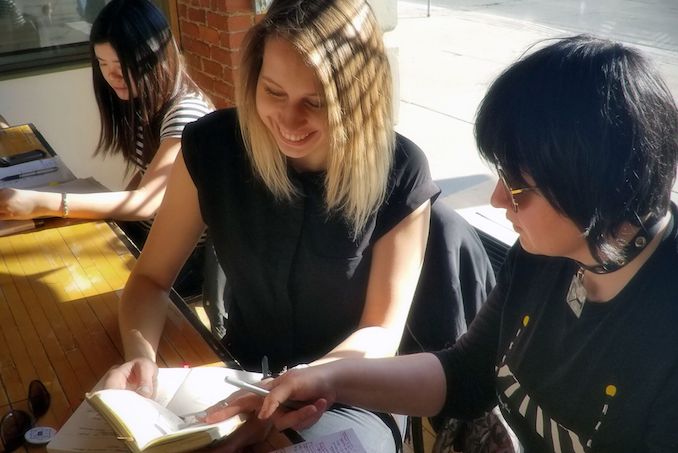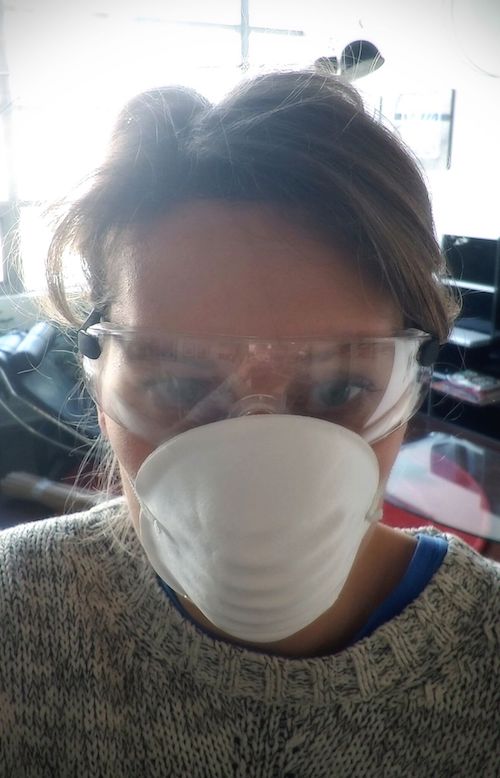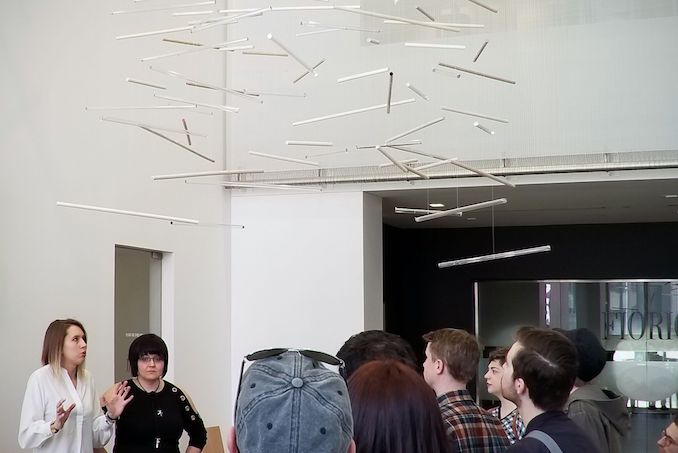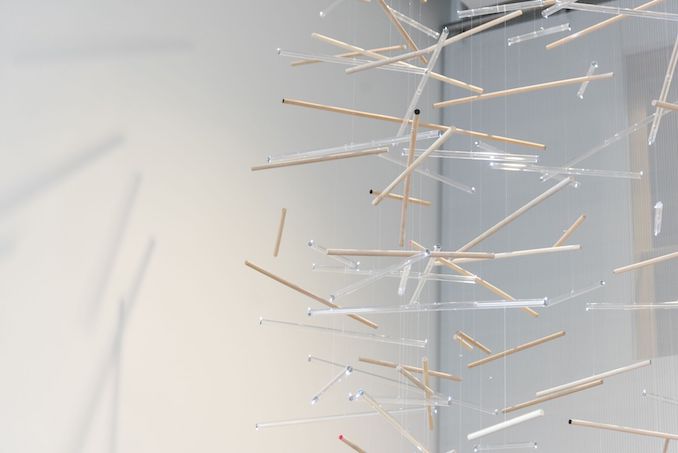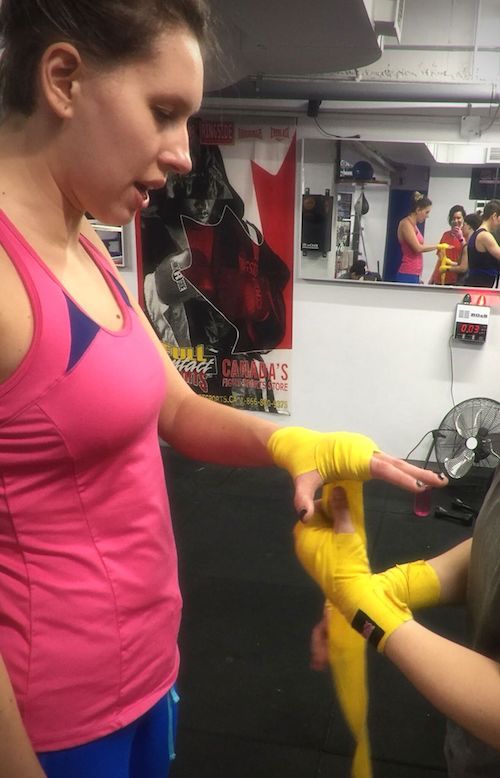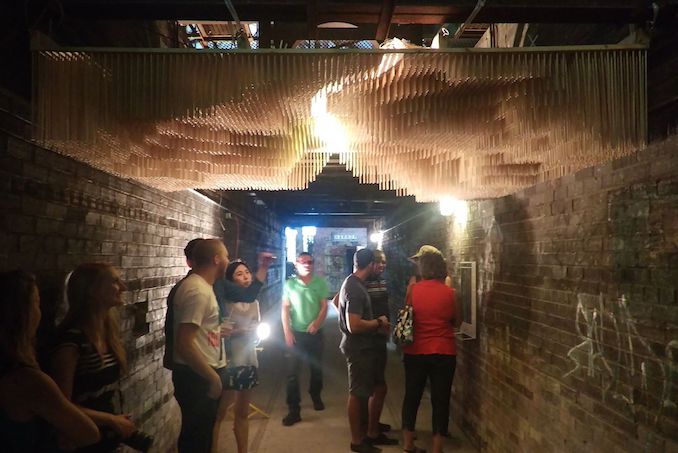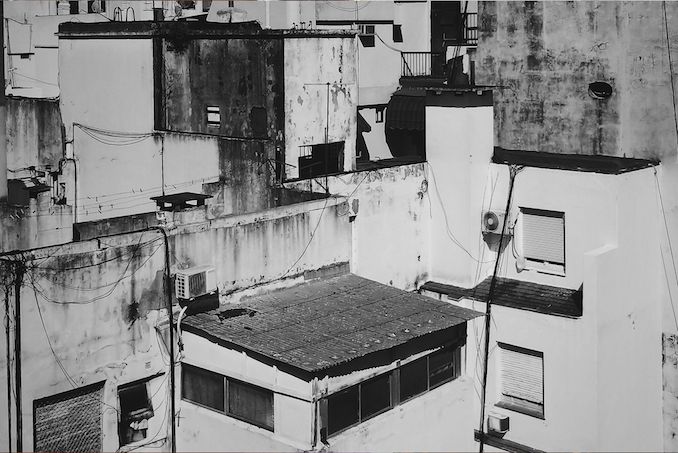 What 'hood are you in?
Yonge + St. Clair in midtown. I love living in this booming neighbourhood while having a spacious apartment close to the subway. There is a lot happening in this part of the city, and Yonge + St. Clair has a great future with all the changes that are underway.
What do you do?
I work full-time at an architecture office, and the rest of my time is spent on art installation projects at Interspatial!
What are you currently working on?
Several projects – real and hypothetical concepts for alternative living, utilizing laneways and shipping containers for urban habitats on West Coast Japan and different parts of Canada.
Where can we find your work?
Currently "Equilibrium" is in the office building lobby at 2 St. Clair W. until the end of May. Another installation "Inverted Valleys" is at DCP Studios, a co-working space for artists, near Dupont and Lansdowne.
My portfolio can be found at nataliabakaeva.com and @interspatial on Instagram.