Name: Eamon McGrath
Genre: folk / indie rock / sad music you can party to
Founded: Born in 1988, first Canadian tour in 2006
# of Albums: Officially? 6. But did a slew of about 20-23 DIY releases that I toured the hell out of from 2006-2009.
Latest Release: Tantramar (Saved By Vinyl, Friday, June 1)
Latest Video: "Power" directed by Fernando Castanier
Bio
Born and raised in Edmonton, relocated to Toronto in 2010. A career defined by long, strenuous hauls on the highways of Europe, the UK, Mexico and Canada; six full-length records, a long slew of collaborators and artistic co-conspirators, one book, ten busted guitars, hours and hours spent with a love of music consuming the soul — and the story is still only in its infant stages.
Latest Single: "Power" – Tantramar
Favourite Restaurant: Hey Meatball (RIP)
Favourite band as a teenager: The Replacements
Favourite band now: The Replacements
Guilty Pleasure Song: "Dirty Work" by Steely Dan (Steely Dan is sacrilege amongst punk rockers. But what a song.)
Live Show Ritual: I've recently overcome years of debilitating stage fright. Usually involves counting to ten and taking a minute in the green room.
Favourite local artist: Simone Schmidt / The Highest Order
Sneaky Dees nachos, pasta from Terroni or a superfood salad from Fresh?
Dees Nachos by far.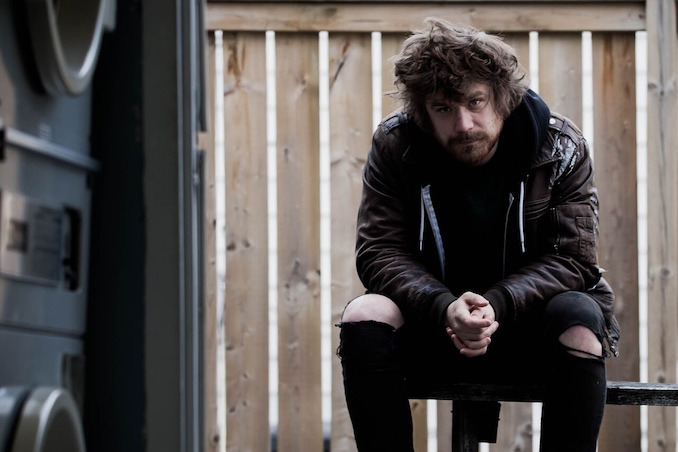 Queen or College St?
Neither! My heart lies with Bloor Street!
Trinity Bellwoods or High park, Riverdale or Kew Gardens?
Bellwoods in the summer tops them all.
EP or LP?
LP
Early bird or night owl?
Definitely night owl
Road or studio?
Two completely different art forms, skill sets, mutually exclusive; but for the ongoing feeling of being "connected" to your identity as a musician however, touring is the most up-front and all-encompassing day to day realization of your reality. Your entire life boils down to the half hour or so of playing live when you're on the road, so you become this kind of zen monk, and if you're like me, life is one perpetual tour after another — time in the studio always comes to an end when the budget runs out.
Swiss Chalet or Roti?
Pam's Roti on Bloor just reopened so gotta go with that for sure.
Where can we follow you?
Website: http://eamonmcgrath.ca/
Facebook: facebook.com/pages/Eamon-McGrath/236202223866
Instagram: @eamon_mcgrath
Twitter: @eamonmcgrath