Becca Willow Moss is an advocate for using artistic outlets to express the emotional landscape of the body. An actor, singer, director, writer, and multimedia artist, Moss employs all art forms to communicate with others. Her recent films have brought her to festivals, such as TIFF, VIFF and Montreal Festival du Nouveau Cinéma. Becca Willow is a classically trained soprano, and has extensive experience with artistic output, elderly outreach, and embraces hyper-stylized aesthetics while creating community-based films.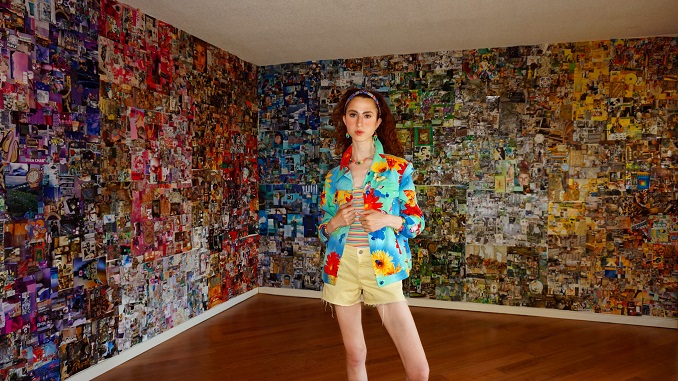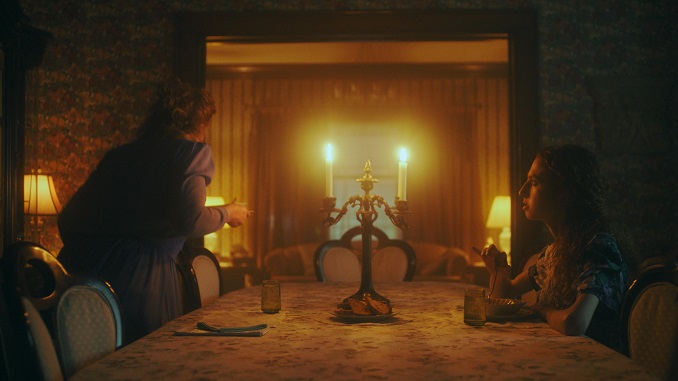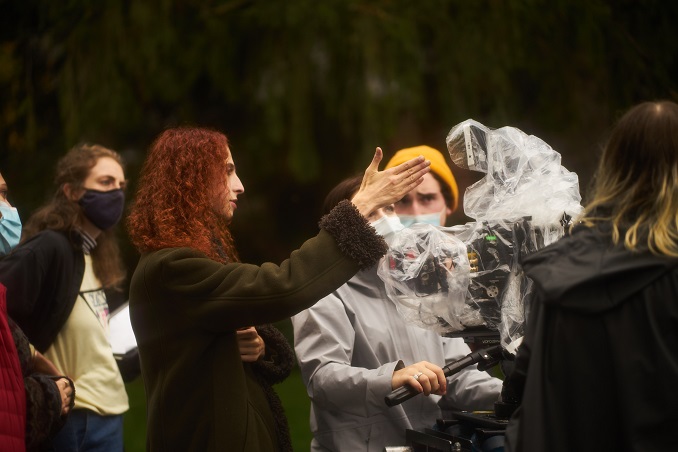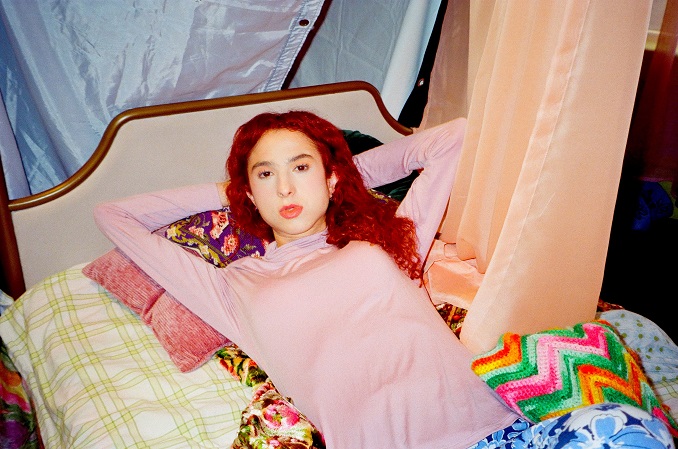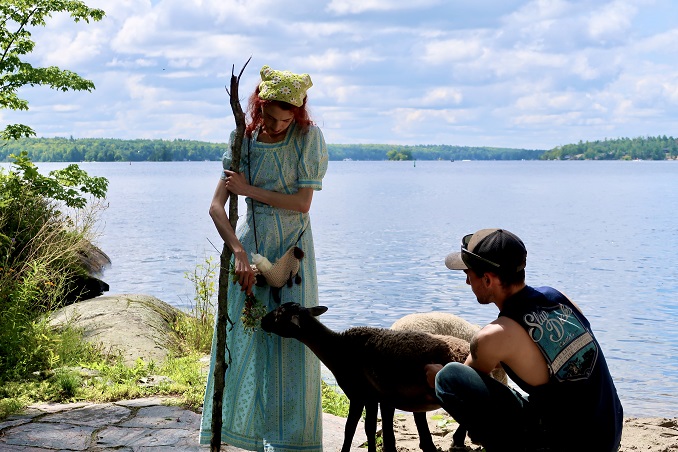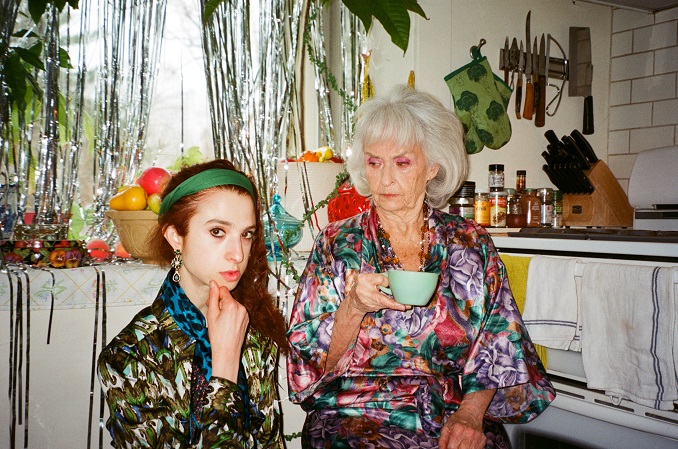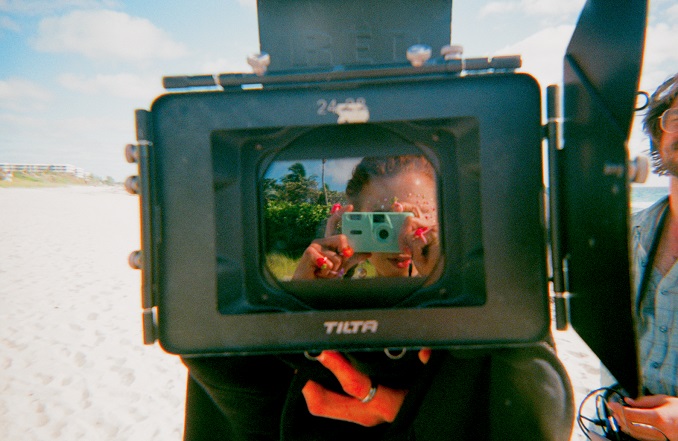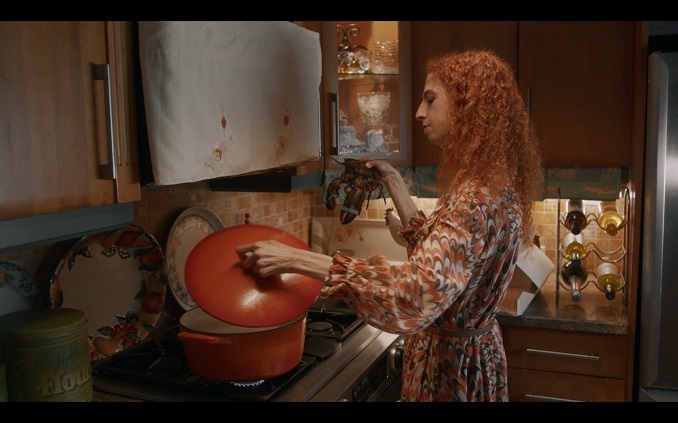 ***
Which 'hood are you in?
I live in the Kensington Market neighbourhood in Toronto and in close proximity to the retirement residence I visit frequently. The residence is near and dear to my heart – as it is also a block away from the hospice where my father was before he was before he passed away.
What do you do?
Oy. What do I not do? I try every day to respect all those who are a part of me, both deceased and living. I am an actor, singer, director, writer, and multimedia artist; I also visit elderly people, providing companionship and connection through music. I can be found with 35mm point-and-shoot, taking selfies that reflect my colourful outfits! I recently graduated with my Master's Degree and intersect my many roles through art: to support expression and individuality, I use bright, kitschy set pieces to emphasize that humans hold onto moments and objects. I use light as a tool to underscore that one ultimately "goes into the light" at the end of life.
What are you currently working on?
I am currently wrapping my thesis film: Goodbye, Dolly. Goodbye, Dolly references the acclaimed Hello, Dolly! – a 1969 American musical. The original Hello, Dolly! avails punctuation: it uses an exclamation mark. Fittingly, Goodbye, Dolly exclaims via nuance, inflection and visuals. As a stylized script, it references tropes of the 1964 Broadway production of Hello, Dolly! It hybridizes theatrical elements within the context of everyday life, based on my growing up as, and growing into, a Jewish woman. Goodbye, Dolly is an autobiographical work, dealing with themes of grief.
My biggest goal this year is to focus on acting roles that push my boundaries. I seek directors with whom I can commit to a role that sheds light on difficult social topics; I aspire to be a conduit for stories that are emotionally challenging.
Where can we find your work?
I directed a web series, We Three Queens, which is now streaming on OUTTv, and am in post-production for my feature film shot in Florida; the documentary about me, It's What Each Person Needs, directed by Sophy Romvari, was recently featured in The New Yorker. Moreover, my short film about queerness will be premiering at a festival later this fall!