The Trillium Book Award was started in 1987 by the Ontario Government with the support and promotion of Ontario's diverse writing community as its goal. In 1994, the Prix Trillium was added to recognize the French language authors and their publishers.
The author of the Trillium Book Award and the Prix Trillium receive $20,000 and their publishers receive $2,500 for the marketing and promotion of the titles.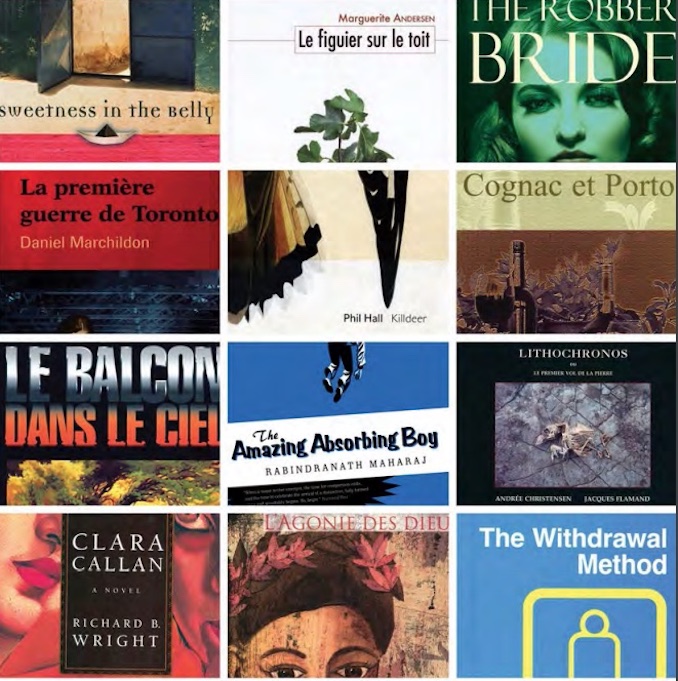 In 2003, the Trillium Book Award for Poetry for new and emerging poets was added. The prize only judges a first, second or third work by a poet and each winner receives $10,000 while their publishers take home $2,000. As of 2006, the Trillium Book Award for Poetry in French language is given out every two years for work done in the two years previous. The Trillium Book Award for Children's Literature in French language is offered every two years a s well, alternating with the Poetry French language award. Recipients of these awards receive $10,000 and their publishers receive $2,000.
The Trillium Award is open to books in any genre: fiction, non-fiction, drama, children's books and poetry. Anthologies and translations are not eligible. A jury of writers and figures from the literary community judges all submissions and selects the winning titles.
Here are your 2018 Trillium Book Award Finalists.
***
Finalists for Trillium Book Award
Cherie Dimaline, The Marrow Thieves, DCB/ Cormorant Books
Catherine Hernandez, Scarborough, Arsenal Pulp Press
Kyo Maclear, Birds Art Life, Doubleday Canada
James Maskalyk, Life on the Ground Floor, Doubleday Canada
Rebecca Rosenblum, So Much Love, McClelland & Stewart
Leanne Betasamosake Simpson, This Accident of Being Lost, House of Anansi Press
Finalists for Trillium Book Award for Poetry
Pinot Coluccio, Class Clown, Biblioasis
Puneet Dutt, The Better Monsters, Mansfield Press
Phoebe Wang, Admission Requirements, McClelland & Stewart
Finalistes du Prix littéraire Trillium
Maurice Henrie, Le poids du temps, Les Presses de l'Université d'Ottawa
Didier Leclair, Le bonheur est un parfum sans nom, Éditions David
Alain Bernard Marchand, Sept vies, dix-sept morts, Les Herbes rouge
Blaise Ndala, Sans capote ni kalachnikov, Mémoire d'encrier
Aurélie Resch, Sous le soleil de midi, Éditions Prise de parole
Finalistes du Prix de poésie Trillium
Sylvie Bérard, Oubliez, Éditions Prise de parole
Chloé LaDuchesse, Furies, Mémoire d'encrier
Christian Milat, Si je connaissais…, Éditions David
For more information on these nominees, please visit the Trillium Book Award website.
The winners will be announced on June 21, 2018 at a dinner to be held in Toronto.