Canada, renowned for its vibrant cities and stunning natural scenery, offers visitors various activities. The nation is well-known for its outdoor experiences, but it's also a popular destination for fans of casinos, gourmets, and anyone looking for exciting online gaming. Urban development, and liberalization of gaming laws in some provinces, are leading to a thriving casino sector across Canada.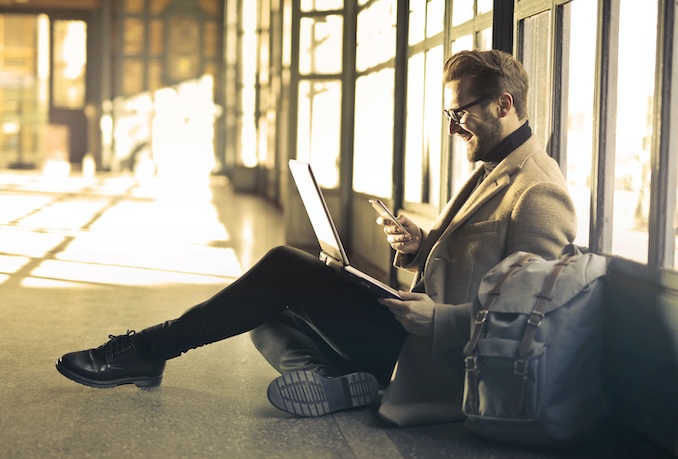 In the digital age, the entertainment landscape in Canada has undergone a remarkable transformation. Modern avenues of entertainment, most notably video gaming and online streaming services, have taken centre stage, outshining the traditional giants of cinema and the music industry in revenue generation.
Digitalization And Gaming
This shift is a clear indicator of evolving consumer preferences, highlighting the growing demand for on-demand and interactive content, a trend made possible by technological advancements and the ubiquity of the internet.
As Canadians increasingly embrace the convenience of accessing a vast array of entertainment right at their fingertips, the economic contours of the industry are undergoing a profound transformation. Digital platforms and gaming are at the forefront of this new era of entertainment consumption, reshaping the way Canadians engage with their favorite pastimes.
This transition points to a transformative consumer preference for on-demand and interactive content facilitated by technological advancements and the internet.
The Allure of Casino Retreats
Canada boasts numerous world-class casinos, each with its unique charm and offerings. These casinos are not just about gambling but also provide a complete resort experience, including fine dining, entertainment, and relaxation.
Quebec
Quebec is a province that perfectly blends French culture with Canadian hospitality. It's home to Casino de Montréal, one of the largest casinos in the world. Situated on the Île Notre-Dame, the casino offers stunning city views. Inside, there is a wide variety of table games, slot machines, and a bustling poker room.
What sets Casino de Montréal apart is its gourmet offerings. The casino houses several restaurants, including the renowned L'Atelier de Joël Robuchon, providing an exquisite culinary journey alongside gaming excitement.
Quebec is synonymous with culinary delights, especially in French cuisine. The province is renowned for its delectable pastries, poutine, and artisanal cheeses. For fine dining, Quebec City is a must-visit. The city boasts many high-end restaurants, providing an exceptional gastronomic journey.
Quebec is another province with a significant online gaming presence. Loto-Québec, the provincial government's corporation, operates Espacejeux, an online gaming platform. It offers a variety of games, from slots to poker and sports betting.
Ontario
Ontario, Canada's most populous province, is home to Fallsview Casino Resort and Casino Niagara, both in Niagara Falls. These casinos offer various gaming options, including slots, table games, and poker. The Fallsview Casino is particularly famous for its scenic backdrop, which overlooks the iconic Niagara Falls.
Ontario leads the way in the online gaming industry in Canada. With the launch of the Ontario iGaming market, residents and visitors have an array of gaming options at their fingertips.
From the comfort of their homes or while on the go, they can access Ontario online casinos, which offer a diverse selection of slots, table games, and live dealer experiences. This makes Ontario a unique destination not just for its physical casino retreats but also for its rich online gaming landscape.
What makes Ontario stand out is the proximity to one of the world's natural wonders, making it a unique destination for a casino retreat. Visitors can enjoy gaming, witness the beauty of Niagara Falls, and explore the vibrant city of Toronto, all within a short distance.
Ontario, with its multicultural cities, offers a wide array of culinary experiences. Toronto, known for its diverse population, is a paradise for food lovers.
Ontario leads the way in the online gaming industry in Canada. With the launch of the Ontario iGaming market, residents and visitors can enjoy a wide range of online casino games, sports betting, and more.
British Columbia
British Columbia is known for its stunning landscapes and outdoor adventures, but it's also a hub for casino enthusiasts. Vancouver houses the Edgewater Casino, featuring various gaming options and dining choices.
For those seeking a casino retreat surrounded by nature, River Rock Casino Resort in Richmond, British Columbia, is a top choice. Situated on the banks of the Fraser River, this resort offers a serene escape from the city's hustle and bustle, combined with a wide range of gaming opportunities.
British Columbia offers its residents and visitors a taste of online gaming excitement through the British Columbia Lottery Corporation's PlayNow platform. PlayNow provides various online casino games, lottery offerings, and sports betting.
Online Gaming Excitement
Canada pulsates with the excitement of online gaming, with provinces like Ontario being the vanguards of this digital diversion. The province, known for its technological innovations and digital engagement, has become a haven for online gaming enthusiasts. The landscape is diverse, with platforms ranging from online casinos and sportsbooks to poker rooms, each offering various gaming options to cater to the varying tastes of the gaming community.
The regulatory landscape of online gaming in Canada is as diverse as its gaming options. Each province, with its unique regulatory framework, ensures that the online gaming scene remains vibrant yet within the bounds of law. This regional regulation has fostered a thriving online gaming landscape across Canada.
The launch of live dealer games has further enriched the gaming experience, offering a blend of digital and tactile gaming experiences. Integrating virtual reality in gaming platforms has transcended the conventional gaming experience to a more immersive and interactive realm.
The regulatory foresight, coupled with technological innovations, has curated an online gaming scene in Canada that's not only exhilarating but also evolving with each passing day, promising a future of endless gaming possibilities and experiences.
Economic and Social Implications
The growing online gaming industry in Canada transcends entertainment, unfolding significant economic avenues. It catalyzes revenue generation and employment opportunities, enriching the job market with roles ranging from tech development to customer support. However, this growth also necessitates robust responsible gambling policies to protect players.
Measures like self-exclusion options, deposit and time limits, alongside support services for problem gambling, are imperative to foster a balanced gaming environment. Thus, the industry's economic promise is intertwined with a commitment to social responsibility, ensuring a sustainable growth trajectory for Canada's online gaming landscape.
Conclusion
Canada's provinces have something to offer every traveler, whether players seek a casino retreat, a gourmet culinary adventure, or online gaming excitement. From the vibrant culinary scene of Quebec to the world-class casinos of Ontario and the online gaming options available across the country, Canada provides a diverse range of experiences to suit every interest.