Canada is jam-packed full of adventurous opportunities in both natural settings and indoors 
Canada is known for many things- a hugely diverse culture, jaw-dropping scenery, raging sports fans, tasty cuisine, famous landmarks, the list goes on. Considering these factors, it's no surprise that so many people head to the Great White North every year for holiday vacations, or to even make it their permanent home. With such a great pool of things to do and see, it can be hard to narrow down just a few. However, in this article we explore a few must-have entertainment experiences that both locals and tourists will be sure to enjoy. So please, grab you pen and paper and take notes! These are bucket-list worthy plans.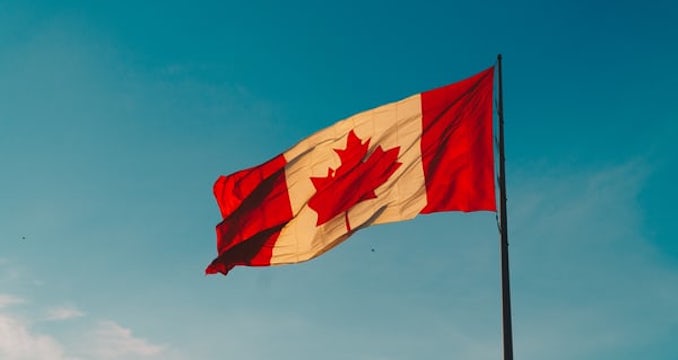 Watch a Live Hockey Game at the Bell Centre 
Anyone who knows anything about Canada knows that it is the country where hockey originated. Loyal fans filling the streets wearing jerseys of their favorite players make this easily apparent, with huge arenas welcoming people from all over to take part in a sport spectacle unlike any other. The Bell Centre in particular is home to the most historic team in the NHL, the Montreal Canadians, so obviously seeing a live game here is quite the experience, even for non-sports fans. With games running all the way until April, there's still plenty of time to secure your seat overlooking this historic rink. Don't miss out on the incredible opportunity to cheer on the Habs in real-time!
Play Games at the Massive Montreal Casino 
For those looking for a different type of entertainment experience that is just as thrilling, the Montreal Casino is sure to meet their needs. The largest land-based casino establishment in Canada, this massive gaming haven features an expansive floor that houses all the classic table titles people know and love like Blackjack, Roulette, Baccarat, and more, as well as a wide array of slot machines with different themes and colourful graphics. Keep in mind that, when it comes to playing slots, there is almost always a game that is catered to your preferences and likings, so be sure to pick one that coincides with your interests for maximum enjoyment. As for the other table games, professional, experienced dealers will be available across the gaming floor to assist you with whatever you need. Fine dining is located on-site so guests won't need to worry about making a reservation somewhere else, as their taste buds will be satisfied with Asian cuisine, seafood, French dishes, and much more.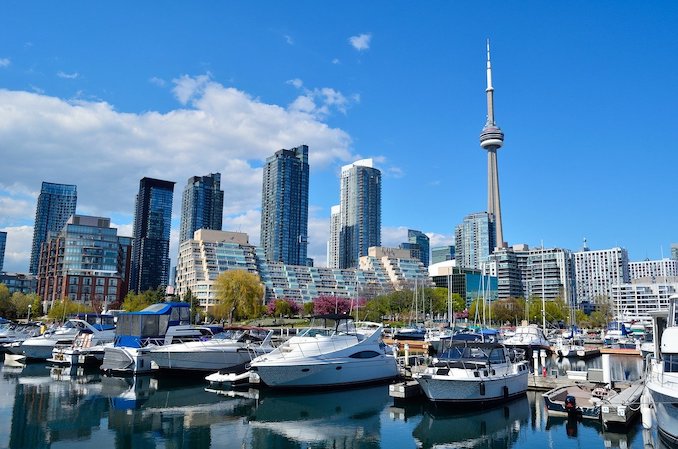 Easily the most famous structure in Toronto's skyline, the CN Tower stands high and tall over the river 
Attend the Canadian Film Festival 
Every year, film festivals take place all around the world, celebrating the best productions in the industry and those that managed to bring them to life on the big screen. In March, the Canadian Film Festival sees film buffs and fans join the fun, but specifically honors independent films and filmmakers of Canadian origin. With screenings, food, events, panels, and more, this event is the undoubtedly most important for the Canadian indie movie market. All the action kicks off in Toronto, capital of the Ontario province which sits along the famous Lake Ontario and runs for five days back-to-back. While you're in Toronto enjoying the film festival, be sure to make a pit stop at one of the city's best eateries with top views- Harriet's Toronto. Japanese food has truly never tasted so good.
Visit the Iconic CN Tower 
Another Toronto must-see is the CN Tower. Although not specifically an 'entertainment' experience, this structure will dazzle you with its spectacular views of the lake and the city beneath. Completed back in 1976, this observation tower offers a 360 view from a modern building decked out with all the amenities. Additionally, those that are brave enough can take part in the 'Edge Walk,' the famous attraction that sees participants circle the edge of the tower while strapped into ropes and harnesses. It's the first type of adrenaline-inducing experience of its kind in North America, and many people that do it say it's one of the best things they ever did while in Canada.