The intersection between art and architecture in our environment is the focus of the upcoming University of Toronto event. Barbara Fischer, Executive Director at the Art Museum at the University of Toronto, is presenting the curated collection It's all happening so fast: a Counter-History of the Modern Canadian Environment at Future Environments: Art and Architecture in Action –  a series of innovative art instalments, videos and more happening at U of T on May 3rd from 5:30pm – 7pm with a reception until 9pm at U of T's Convocation Hall (31 King's College Circle). Fischer's exhibit focuses on the history of the Canadian landscape and the future impact of extraction industries on our perceived national identity along with the overall event, Future Environments, looking at our complex relationship with degrading nature for human consumption.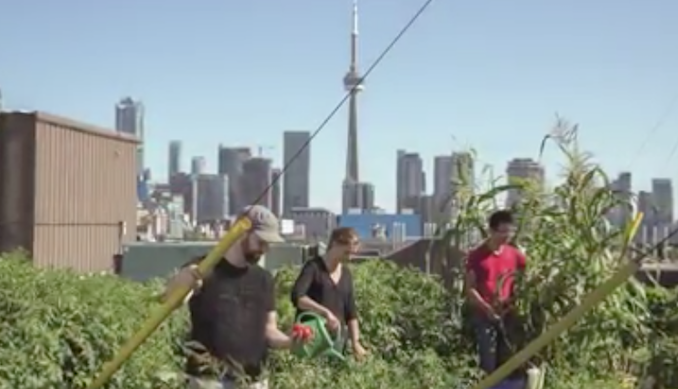 Nora Young, from CBC's hit radio show, Spark, will emcee the evening that includes:
Emerging Canadian designer and researcher Brady Peters presenting Architecture, Atmosphere, Computation;

Toronto-based scholar, composer and artist, Mitchell Akiyama presenting Matter and Metaphor;

Director of the Green Roof Innovation Testing Laboratory, Liat Margolis presenting Green Roofs: Interdisciplinary by Nature;

Founding partner at the design practice Lateral Office, Mason White presenting Micro-environments;

and Director of Visual Studies, Charles Stankievech presenting The Rare Earth Age of the Canadian Arctic.
Audience will get a first look at the exhibit housed at the U of T Art Museum (15 King's College Circle) and discover some cutting edge innovations as well as  some of the most exciting ideas already shaping Canada's present and future.
Tickets are free but you must register online at this link: Future Environments