In a night of controlled demolition, Metz brought the Silver Dollar Room to the ground on what would be the venue's final show as the thirst for real estate consumes another one of Toronto's historic music venues.
New Fries opened the show and Jesus, was it good. Pulling mostly from 'More', a gritty eight track 10" release, they proceeded to drill holes in the Silver Dollar Room's foundations squeezing in as much nitroglycerin as possible. Their angular mix of post punk, funk and sheer hell makes them arguably the most exciting thing happening in Toronto right now.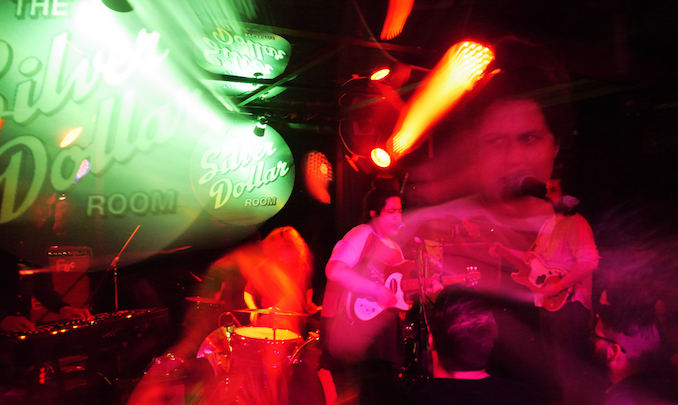 There are plenty of hooks but New Fries are a challenging listen as they push boundaries. As is often the case in Toronto, it's hard to tell what the audience thinks – is it all a bit too much for them? In fairness it definitely helps to know their material in advance. As the band close by getting progressively quieter until you can hear the clinking of glasses behind the bar (quickly selling out of its final stock), one has to wonder if New Fries would grow quicker if they found themselves in a city like London or New York.
With the explosives primed, Falk Palms continued the evening in slightly more orthodox style. They sit more on the psychedelic indie rock side of things; the bassist reminds me of Roger Walters, not that that is relevant at all, but yeah.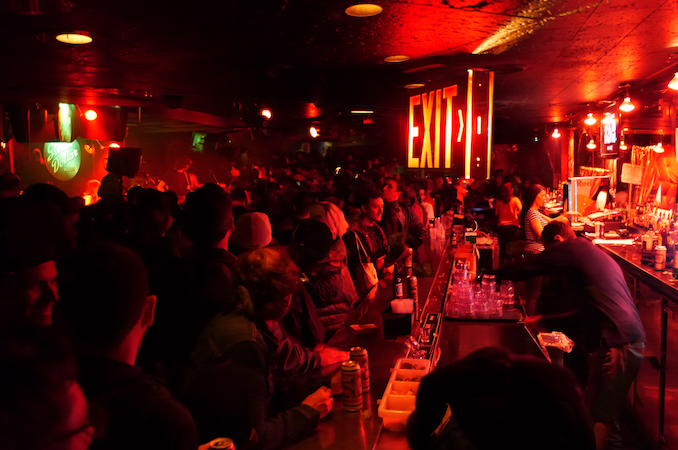 Fake Palms played a decent set, but once again the Toronto audience was reasonably static… was everyone just waiting for Metz? Probably.
Whilst nobody is saying that the Silver Dollar Room was a perfect venue, it oozed charisma. Yes it was in need of renovation and yes, the layout was truly terrible, but my God did they have some good wallpaper and upholstery in that back room. There was little time to ponder the decor as the wrecking ball was about to swing in.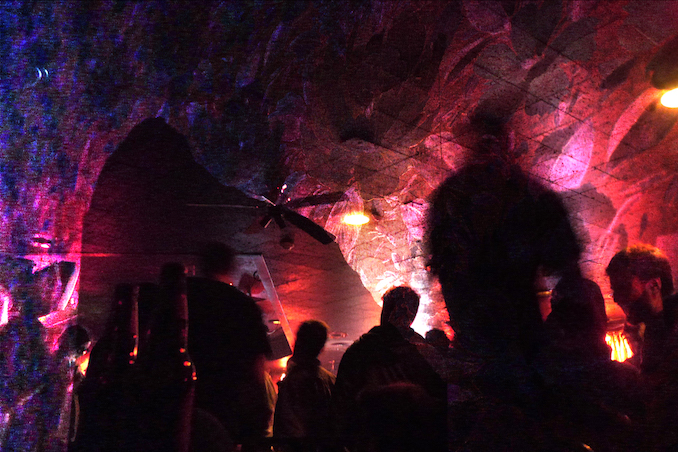 Metz, Ottawa's finest, are an all out assault on the ears. I understand that they brought their own speaker system, which left me lying in bed at night with my ears ringing. The audience, which up until that point had been lethargic, sprang to life.
Metz were seriously angry about something… probably that the Silver Dollar Room was about to close. This energy transferred itself to the audience who persisted to fling themselves around and into the air. What I will say is that as raucous as it was, everyone was really looking after each other in there. I myself had my glasses ripped off my face, smashing one of my lenses in half. Fuck it, they're replaceable but this is the real end of the Silver Dollar Room.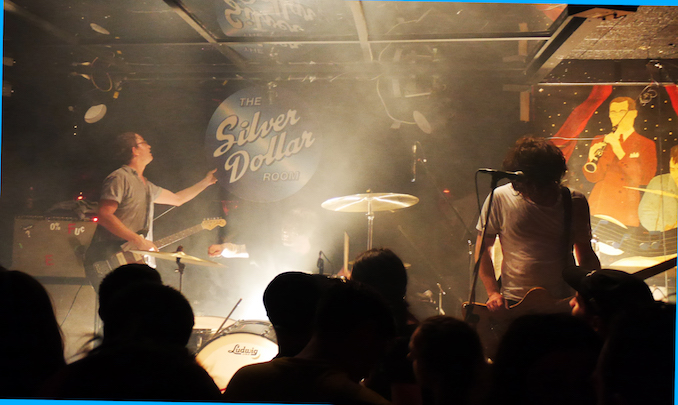 Powering through material from their first two records, Metz also divulged that they had just finished recording their third record in a basement and treated the crowd to a new track. It sounds like they're not letting up any time soon. Half way through the show, Alex Edkins proceeded to take the stage sign down and people began to ruthlessly crowd surf on this most religious of artifacts.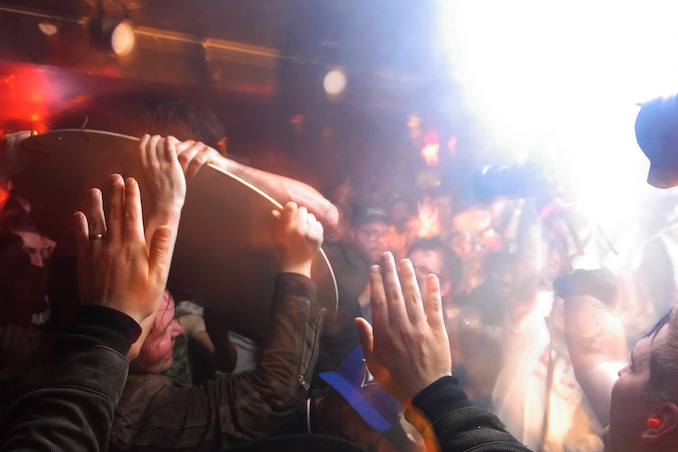 The show ended with now legendary Silver Dollar Room promoter Dan Burke flying atop the sign in the audience like a Greek God. Dan has helped to support so many artists and his passion for music is unrivaled so it was fitting for him to get such a sendoff as well.
Thank you Silver Dollar Room, we hope that this is not the end but Toronto's thirst to tear up the old and grow things upwards has become too great to preserve thee. History can't be replaced overnight, an obvious statement in its very nature, but one that decision makers in Toronto should probably study. Can't we just keep growing this city outwards and improve the transport system, I mean, there is plenty of space, right?