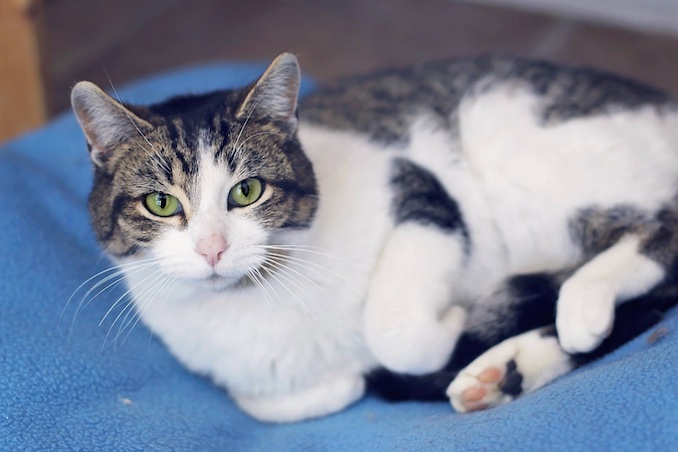 Meet Penny! – DOB: February 2015
Penny is a rescue cat saved from a life outdoors. NTCR received a call from a farmer who was worried about her as she was extremely people friendly and would approach him looking for food. Since she arrived at NTCR she has been totally people focused even while adjusting to life in the shelter and all her new roommates. Penny is a beautiful, sweet, gentle soul, with the cutest pink nose, pretty green eyes and has quite the entertaining purrsonality when she sees treats. She enjoys being petted, will sit on your knee as you stroke her and uses her loud purr to show you her contentment, but when the treats come out, she will do anything to get them, she is on top of you until they are all gone then she lay next to you as she continues her purr of happiness. A little hesitant around new cats until she gets to know them, Penny would make the purrfect companion.
About North Toronto Cat Rescue
This column features Toronto pets available for adoption.
Our current features come from North Toronto Cat Rescue which is a no kill, no cage shelter in Markham, Ontario, Canada. They have saved over 2000 cats over the years from both the harsh environments of life on the streets and from kill shelters in Ontario and Québec. They care for both kittens and adult cats. I always like to promote getting an adult cat as it is a lot easier to pick the cat with the right temperament for you.
The NTCR shelter is run by volunteers with no government assistance. They currently have around 200 plus awesome cats that would love a good home. Go and visit them soon!
For more info, Visit the NTCR Website.