"I think becoming a florist is a bit ironic for Alison. Her entire life she has been like a blooming flower. She has always been a creative, but falling into the Floral gave her an outlet that she hadn't had in a long time
Her life took her down a road of self-discovery where all her experiences good and bad have helped shape her. No matter what she has gone through she has been a warrior, learning and thriving through any climate. I guess we could call her a Power Perennial. As we were all getting ready to go off to university and college, Ali was finding her way. I think she certainly did in Texas, when she started working at a flower shop. One thing lead to another and she opened up her shop. Just kidding!
She came back to Toronto and worked at many different flower shops learning every inch about the industry. She hustled with floral jobs as well as serving jobs with her goal of her very own flower shop in mind. It took almost a decade to open up her shop as saving for a business isn't easy, but she finally did it. She is very much an OCD type of character, in fact, if she wasn't a florist I really believe she could have been a world famous closet organizer. Move over Kim K!
Seriously, she's a bit OCD, but in a good way. In a way that can help a business run like a well-oiled machine. Always tweaking and coming up with better systems, getting more organized, and becoming more and more productive. Ali is a creative, but she doesn't have her head in the clouds. Those two things seem to often be parallel with each other, but not for Ali.
She is very grounded and can get to the bare bones of every situation. She is the type to stand by the ones she loves and helps support others with their dreams. She doesn't have a ton of friends, as she chooses quality over quantity. If we can use her fashion sense to describe her it would be very accurate. She's quality and classic, not trendy cheap and fast."
– Eleni Palantzas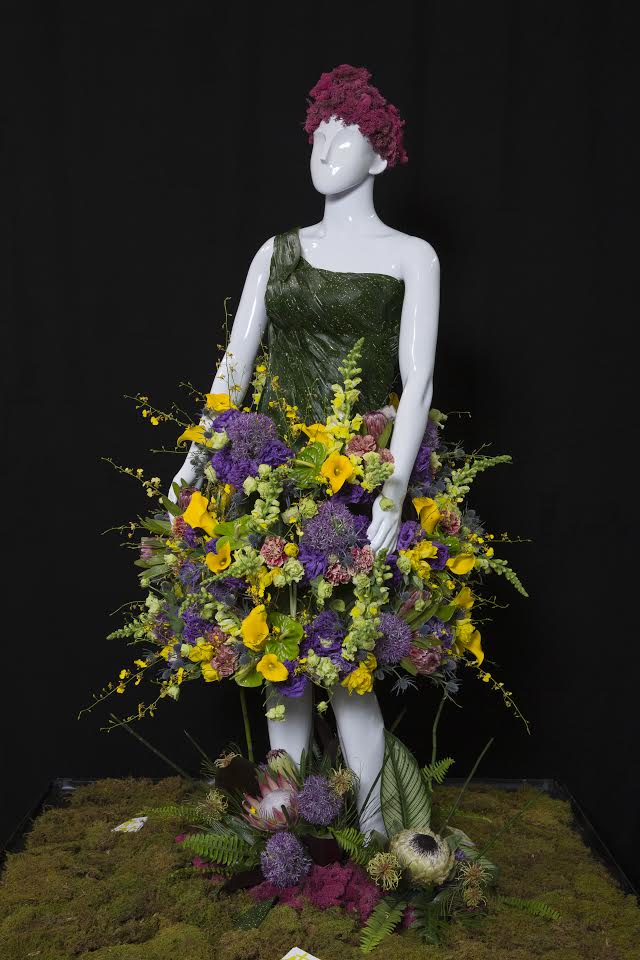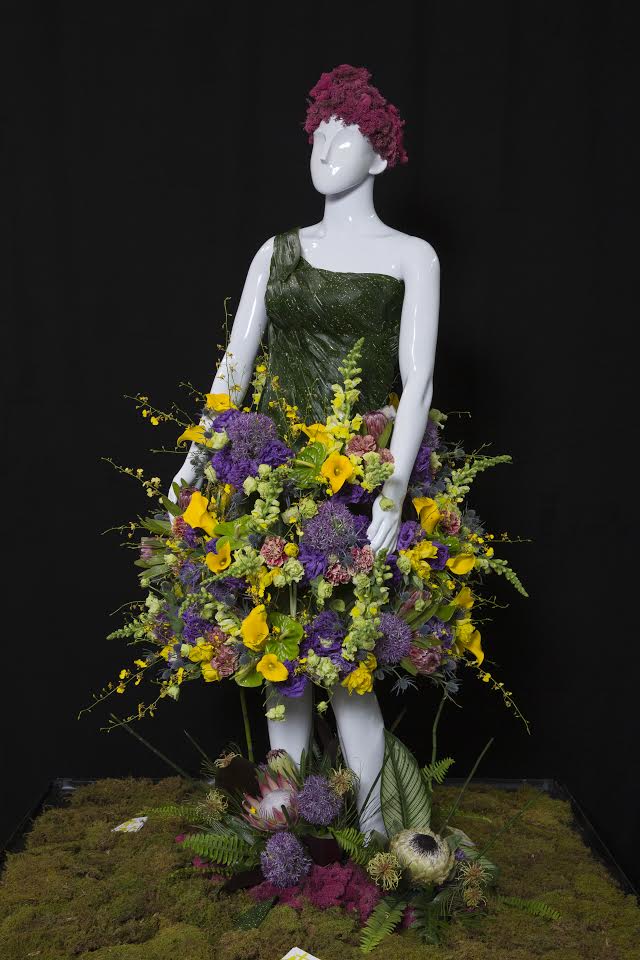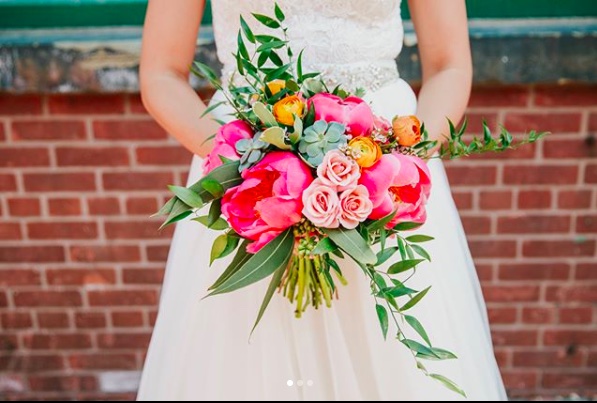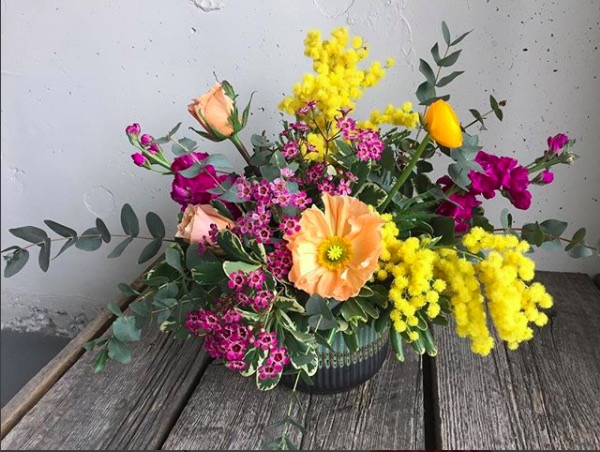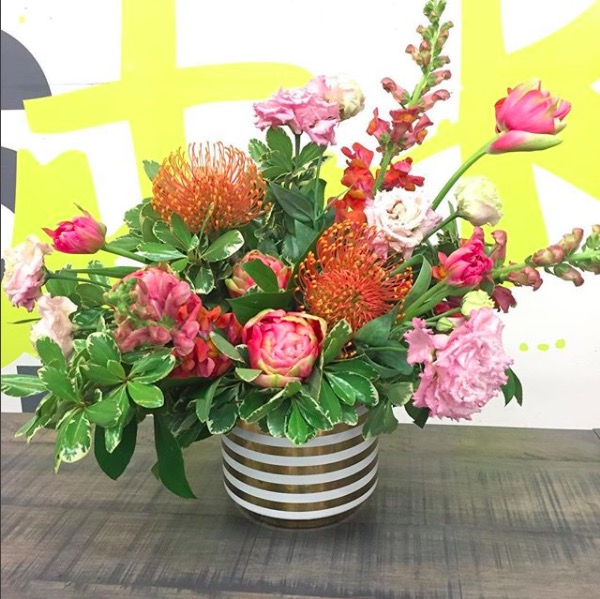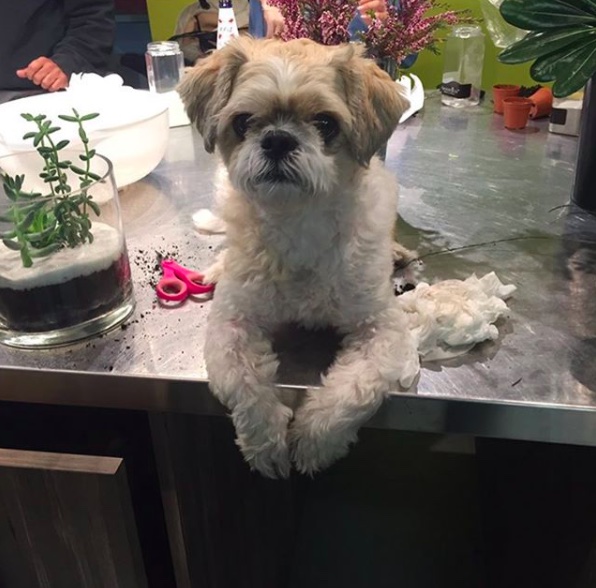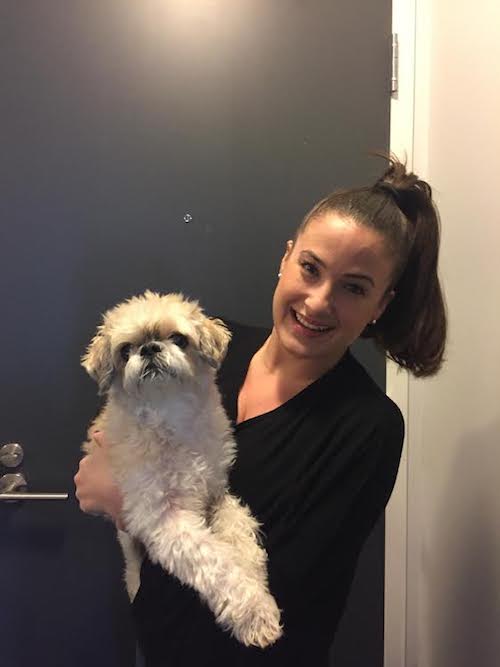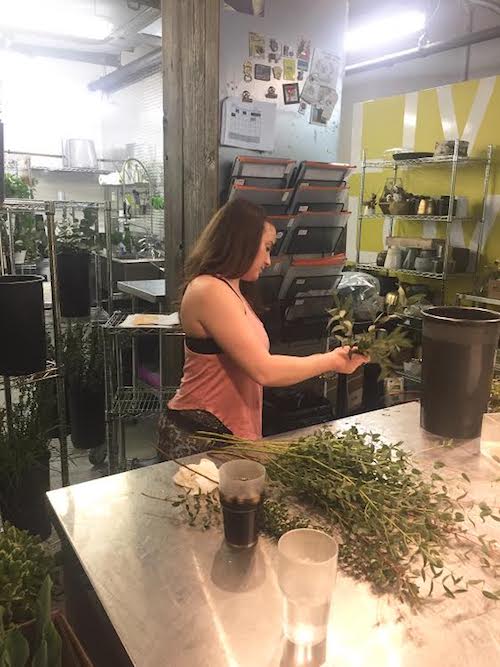 What 'hood are you in?
We call King Street East home on Church Street—right by St. Jame's Park. Although I left Toronto for some time (working at a flower shop in Texas), I came back to Toronto in 2008 and worked at many different flower shops to get the ins and outs of the industry. Owning my own flower shop has been a dream of mine and I'm truly blessed to have created a family (not just a team) in Toronto.
What do you do?
I've been a florist for a decade now and I've had the pleasure over the last ten years to build my portfolio, find my own style, express my own creativity, while at the same time, helping others celebrate their special moments.
At our shop, we created "Floral Bunches and Bundles" for many different avenues from home and corporate packages to elegant weddings and events.
Moreover, our love for interior décor and gift giving has blossomed into filling our boutique with product by Toronto-based artists and designers.
What are you currently working on?
Currently, we're working on creating a gown on a mannequin made entirely out of fresh florals for Fleurs de Villes' Floral Mannequin Series which will take place at Vaughan Mills from April 19–23. We're working with Vaughan Mills to create a 'power suit' made out of the finest florals!
Where can we find your work?
You can find my work at the Fleurs de Villes Mannequin Series at Vaughan Mills from April 19–23 as well as at our studio located at 54 Church Street, Toronto, Ont.
You can also follow along on social where we showcase all of our latest creations! (@stokfloral)