As a photographer, I inevitably take most photographs and do not appear in many. I use the self-timer on my film camera to make myself the subject, having ten seconds to strike a pose. In this photo, I am at the Ryerson University library.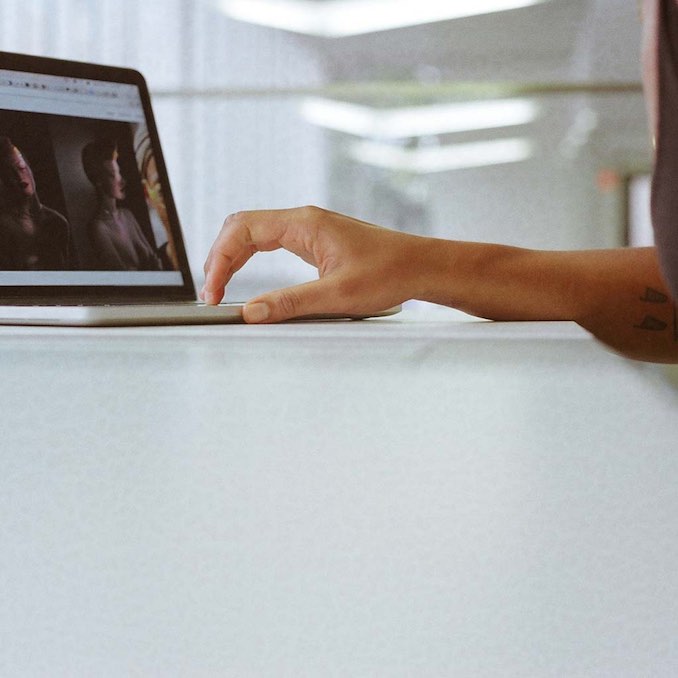 Another 'selfie' of me working on my website, editing, networking- freelance photography is all about the hustle and passion for the craft.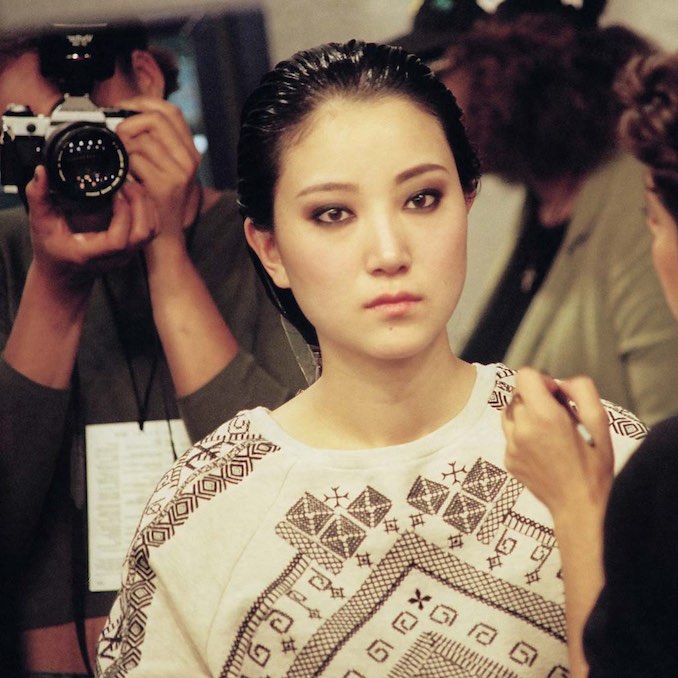 On the job at Toronto Fashion Week. This is backstage where models, designers, hair, makeup and media all intermingle.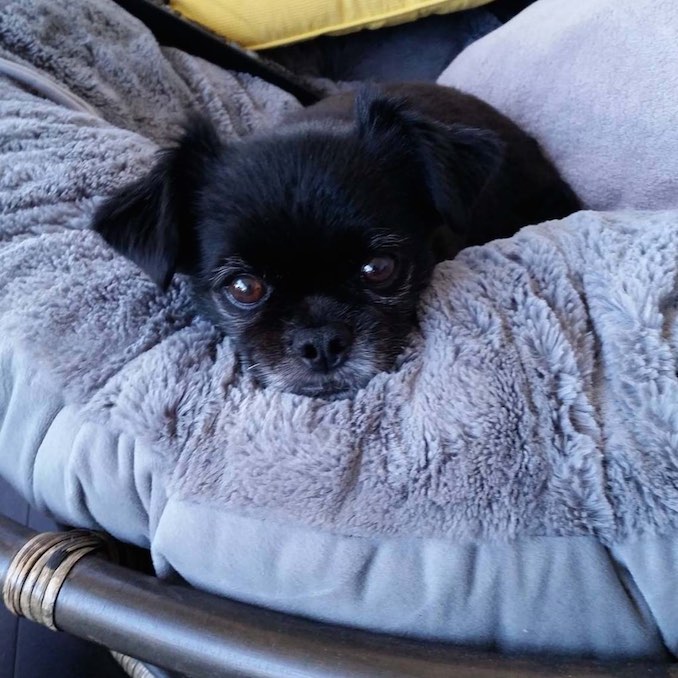 I adore my dog Thugsley, he brings me pure joy, happiness and love. Dogs are awesome.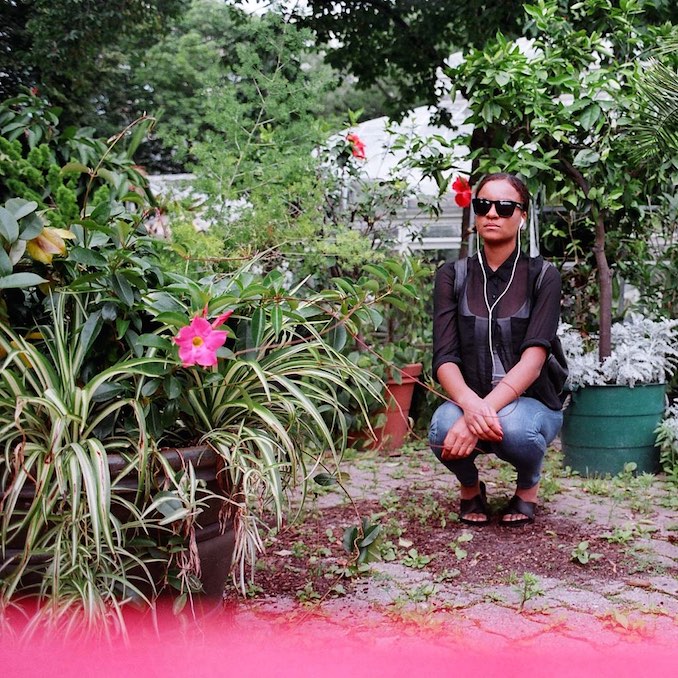 Nature is very important to me. I enjoy living in metropolitan cities, but it's essential to reconnect with nature. This is a 'selfie' at Allan Gardens, one of my favourite places to go if I need a nature fix.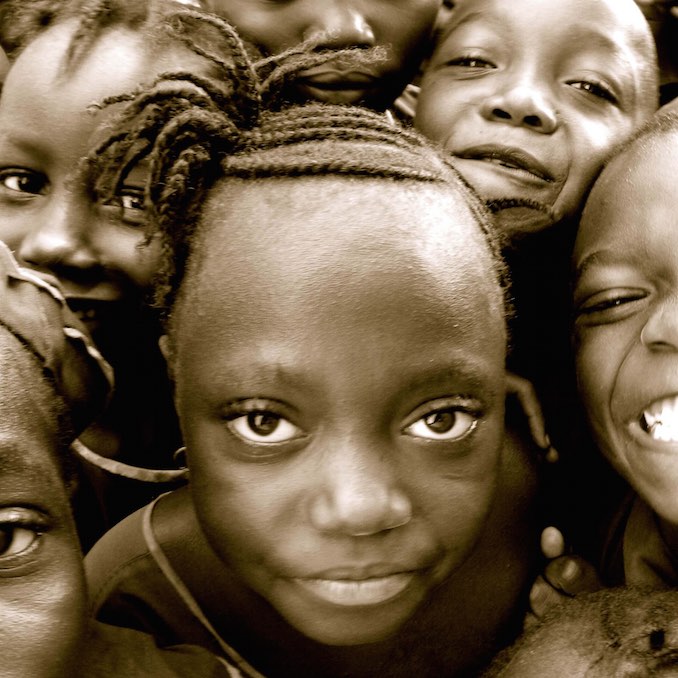 This photograph was taken in Sierra Leone. It resonated so profoundly within me that I consider this the beginning of my photography career. I look at this photo every day, it reminds me to stay focused and determined on my goal- to one day facilitate great change in Sierra Leone.
I love New York City and try to be there at least once or twice a year. During a recent visit, I met this gentleman named Noon and was drawn to his great sense of style and personality.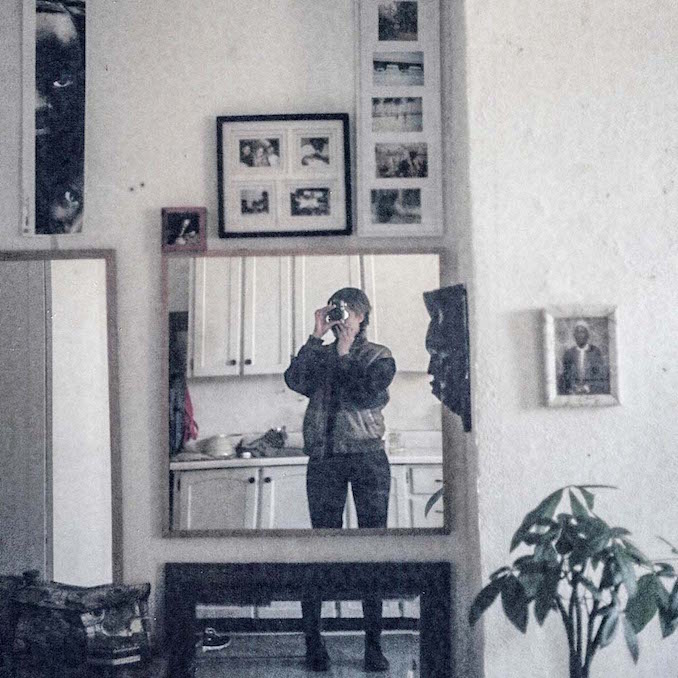 At home, with some of my favourite things- family photos, plants and my Canon AE-1.
***
Short bio by my best friend and writer Lemo Gariba:
A graduate of Ryerson University's Photography program, Sierra Nallo is an extremely talented photographer who has focused her lens on the beautiful, diverse, intricate, complex but unfortunately underrepresented Black experience and culture. Currently residing in Toronto, ON, Sierra is the daughter of a British/Canadian mother and a Sierra Leonean father. She has travelled extensively throughout Canada, The United States, Europe but it was travelling and living in Ghana and Sierra Leone that drove her to pick up the camera in the first place. A past working and modeling in the fashion industry, African art (visual and oral), the beauty of the landscapes that the African continent has to offer, and most importantly the people and their stories, are some of the things that inform and feed Sierra's creativity to this day. 'There is nowhere you can turn and not find some sort of beauty'; this statement, birthed and experienced, to her, while living in Sierra Leone, will now ring true wherever she chooses to go and capture in the future. Sierra's prefers to shoot with a 35mm film camera.
***
What neighbourhood do you live in?
I currently live in Chinatown; It's a convenient location and great for grocery shopping.
What do you do and where?
I am a freelance photographer. My love for travel and exploring cultures takes me everywhere, including Los Angeles, New York, Toronto, Accra and Freetown.
What are you working on?
Up next is investing in new digital equipment. I am in love with film photography but I am excited to embrace digital more.
Where can we find your work?
Website – www.sierranallo.com
Instagram – www.instagram.com/sierranallo
Tumblr – www.tumblr.com/sierranallo
Email – sierranallo@gmail.com