If you are reading this section, you more than likely love all things Art. And if you are anything like me, you are excited to see that live performances are back!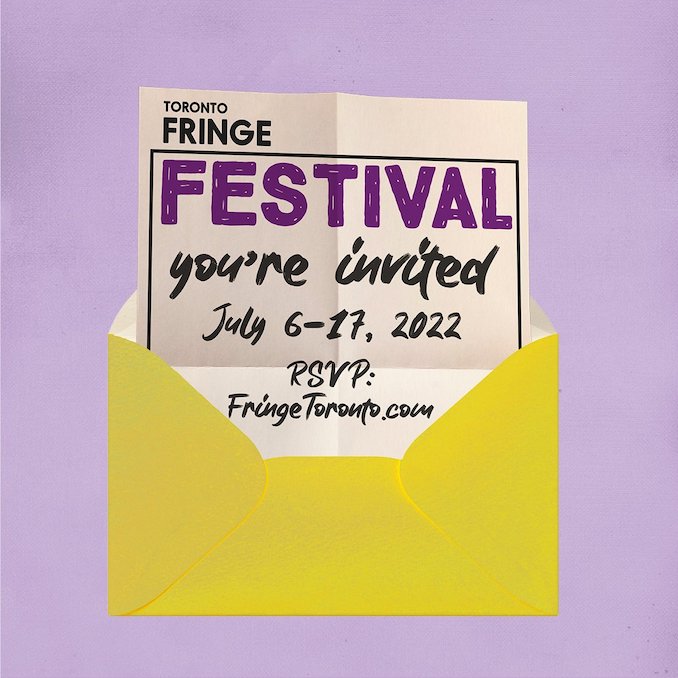 Performance Art has had a particularly difficult few years with lockdowns and confusion about how best to perform in front of live audiences while still staying safe from COVID. Some places choose to do online performances, while others had much smaller, all masked shows. And though that was better than nothing, let's be real- it's just not the same!
This year Fringe Fest in Toronto is back to doing what it does best- showcasing local talent in the way they do best- actual live performances!
For those who don't know, the Fringe Fest in Toronto is celebrating its 34th year and will be running in theatres around the city from July 6th-17th. It is one of those festivals that you might not know about until you run into a long line-up outside of a theatre and wonder what the excitement is all about.
And let me tell you, the excitement is that all those people are about to see a unique production of a show that you probably won't see anywhere else. The Fringe Fest does a lottery system in order to find which acts to showcase, meaning anyone can be eligible to put on a play. This gives artists the ability to be as creative as they want while gaining the exposure they need to be successful.
As Toronto Fringe Fest says, "It's a platform for everyone to learn about and experiment with the arts." And who doesn't want to support that?
This year, there are 89 shows at 10 different stages around the city ranging from one-person shows, comedies, and dramas to musicals. Each has their own special take on society and uses their creativity to show us a piece of their world. And the best part? Tickets are pretty darn cheap! One ticket is only $12 or you can buy a block of tickets and spend the entire 12 days sitting in theatres crying, laughing or gasping. And trust me when I say- you won't regret going!
If you want to know what plays are running go to fringetoronto.com or check out:
POSTSCRIPT Patio at the Tranzac Club, 292 Brunswick Ave. July 6-17: 12 pm–9 pm
POSTSCRIPT Lounge at Daniels Spectrum, 585 Dundas St. East July 6–17: 12 pm until last show